10 clever ideas for paper airplanes for kids
Do you like to make paper airplanes for kids?  I do and my boys love them!
Following this guest post for The Pin Junkie, the process of making paper planes with the boys got me thinking about other craft ideas that they could be used for…
So here it is – a round-up of my top 10 clever ideas for paper airplanes for kids!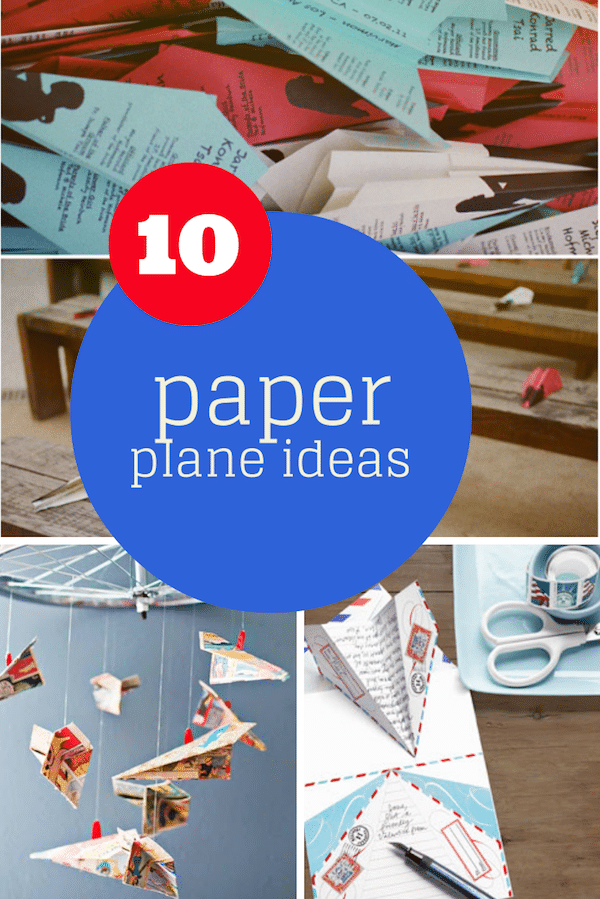 10 clever ideas for paper airplanes for kids:
1. Pimp your paper plane with a paper clip and launch it using an upturned chair and a rubber band.  Such a clever idea from Tammy (and her kids!) at Housing a Forest!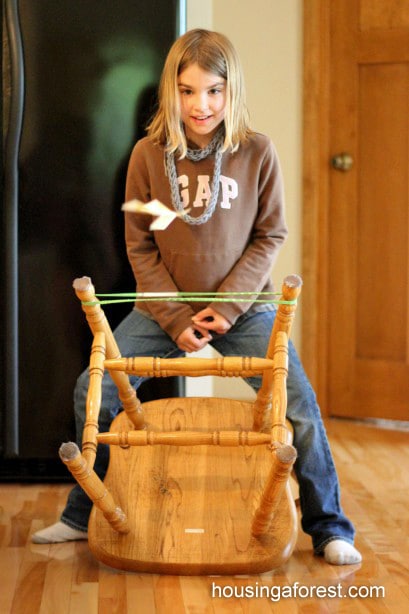 2. Party Favours – such a cute idea from Catch My Party and these look easy to do too!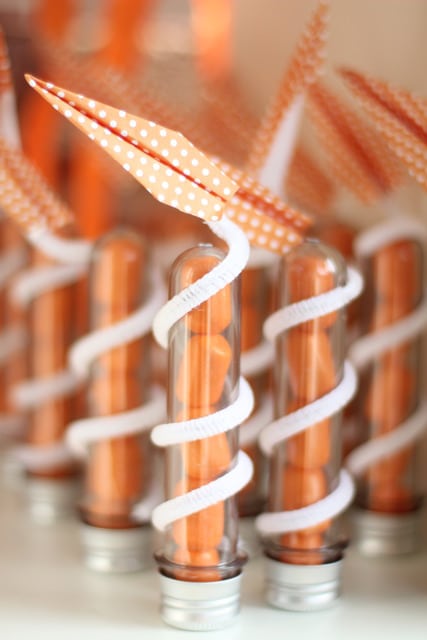 3. Scrapbooking – Tessa at Scrapbook Circle used these tiny paper planes on her travel themed layout.  I love the colour combination she has used!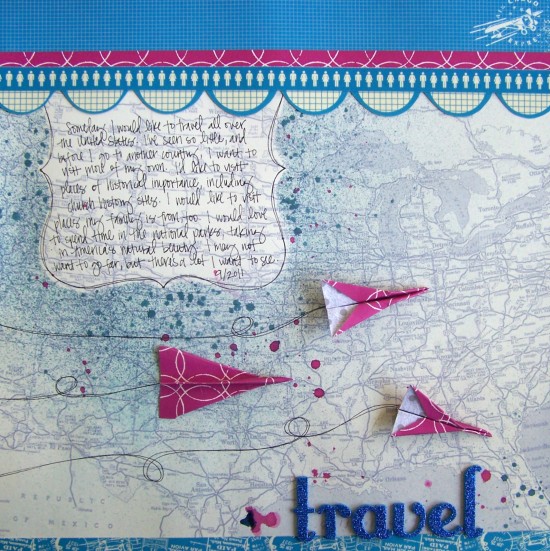 4. Party invitations – Elisabeth from Growing Home made these beauties and posted them in airmail envelopes to boot!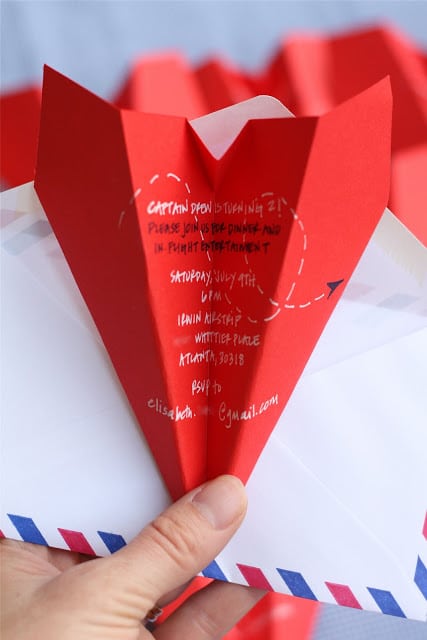 5. Wedding order of service – what a fun way of styling your order of service from Green Wedding Shoes (you could use paper in your own wedding colours and ask the kids to help make them) – this would guarantee kids having something to do while the photos are being taken!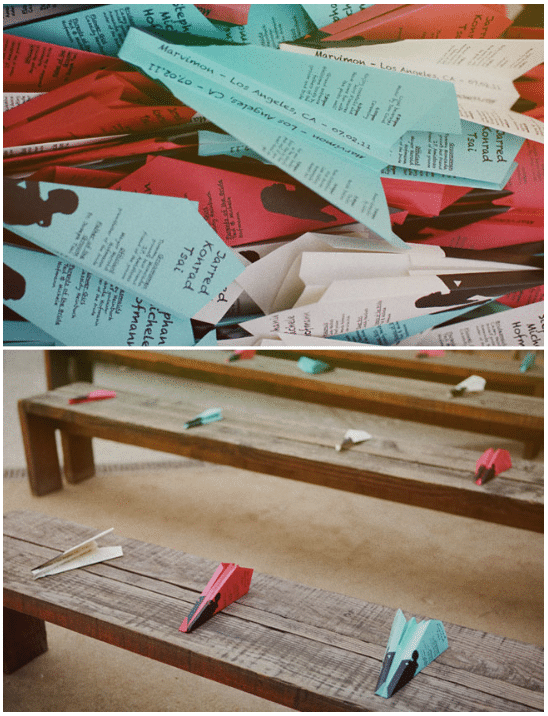 6. Sight word reading activity from This Reading Mama – a fun game to help kids learn sight words – brilliant!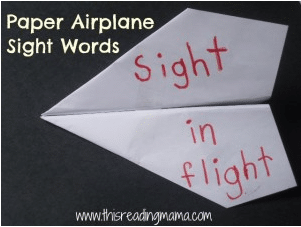 7. A love note – this free printable from Country Living is a sweet, quirky idea for Valentine's day (or even a proposal for the tongue-tied)!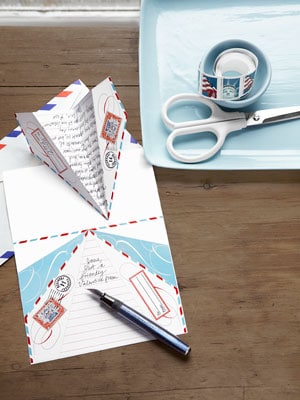 8. Home decor: make paper planes from comic book pages and suspend them from a bicycle wheel to make a mobile for a child's bedroom – Lauren Clarke's tutorial is here.  You could also make a simple paper garland with paper planes made from old book pages.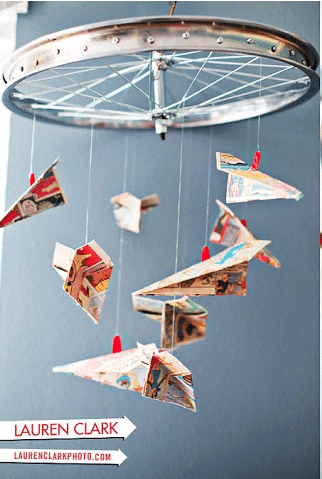 9. String up some hula hoops and invite your kids to flight school!  I love this idea from Tonii at Blue Skies Ahead – must try this with Pickle and Chops…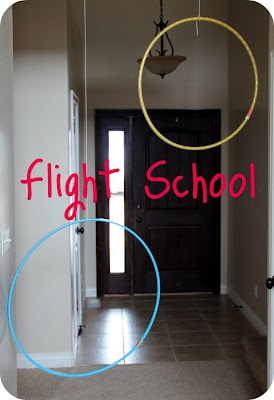 10. Ask your kids to choose 4 (or more!) paper planes from Paper Airplanes HQ, make them together and then conduct a science experiment to find out which flies fastest or furthest, then vote on which is best for stunts and which is the best looking…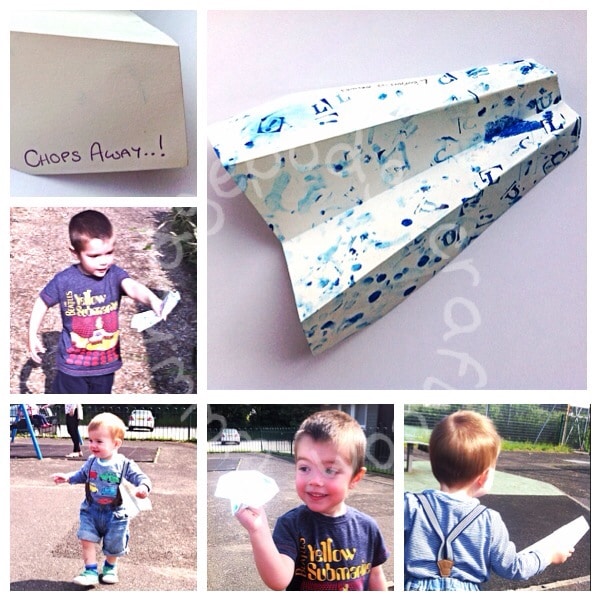 Do you have any other ideas for paper airplanes for kids?
Please do share (and feel free to link!) below…
Thanks so much for stopping by!