10 cute baby shower ideas fit for a prince or princess!
So, we have a brand spanking new royal baby..!  Huge congratulations to William and Kate on the birth of the new little princess of Cambridge.
Here's a round up of the 10 best DIY cute baby shower ideas to celebrate her birth, including plenty of baby craft ideas for your own little prince or princess.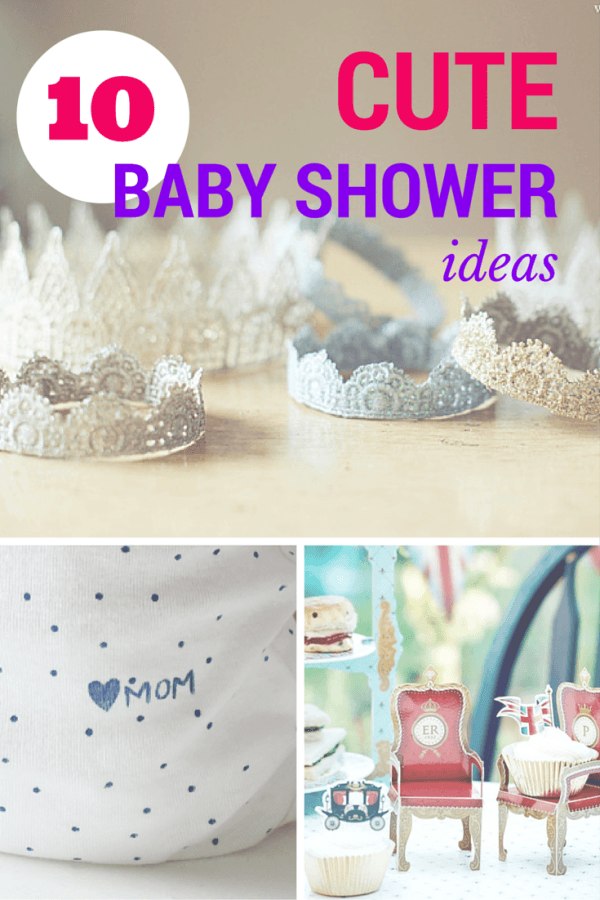 10 cute baby shower ideas fit for a prince or princess:
1. Tiny lace glitter crowns from Tater Tots & Jello – perfect for that first photo-shoot…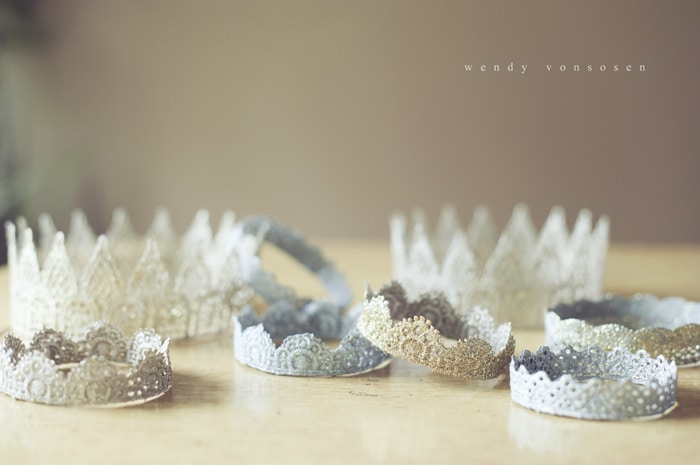 2. Union Jack paper windmill for young relatives (here's a free printable to colour and a tutorial to make one).  This is our attempt!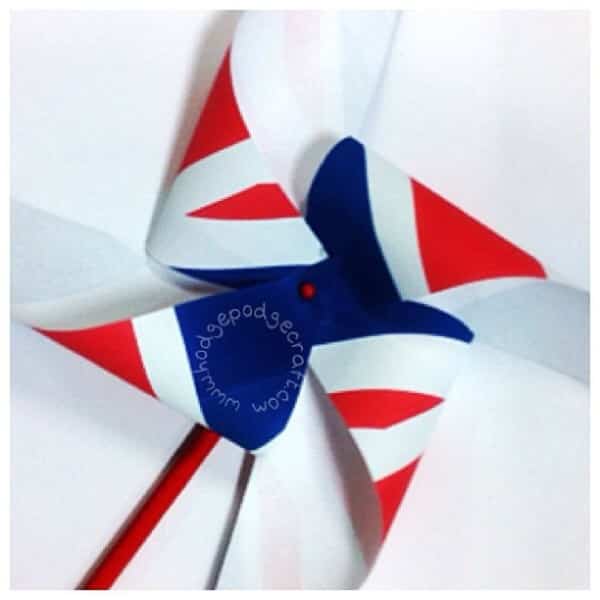 3. Delicious patriotic cupcakes for your royal baby shower (recipe and how-to from Lover Baker Homemaker)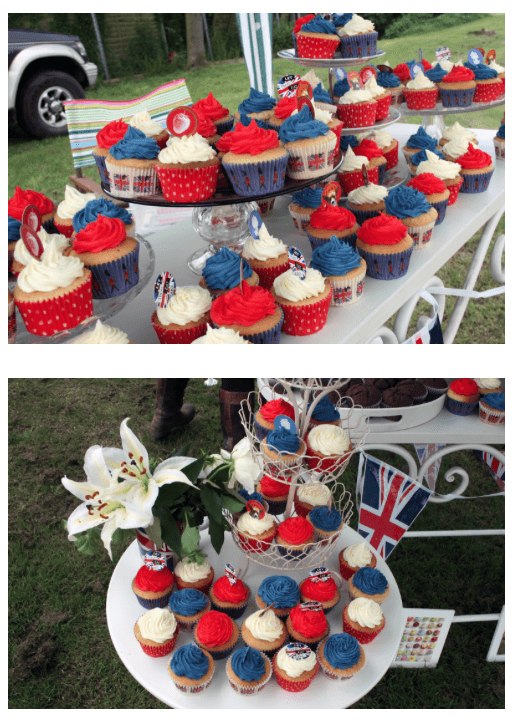 4. Cupcake thrones for your delicious creations to sit upon – too cute!  (idea and photo from Heart Home Mag)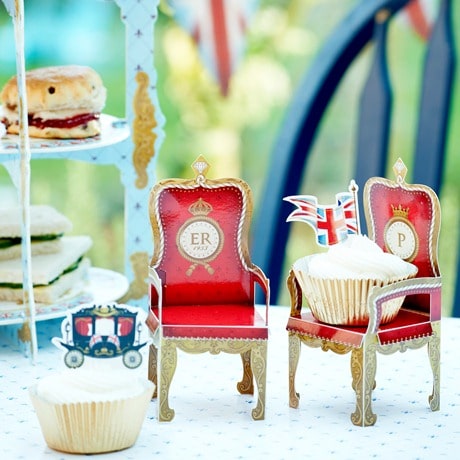 5. Union Jack crochet cushion (link to the free pattern on this post by Hopscotch Lane)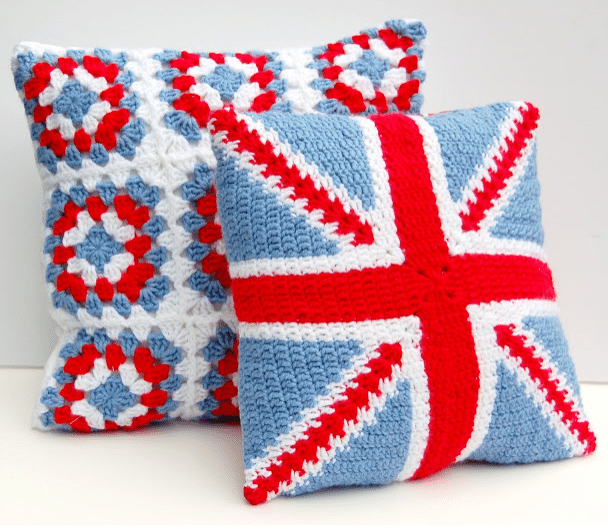 6. A beautiful keepsake shadow box for the new baby by Hodge Podge Craft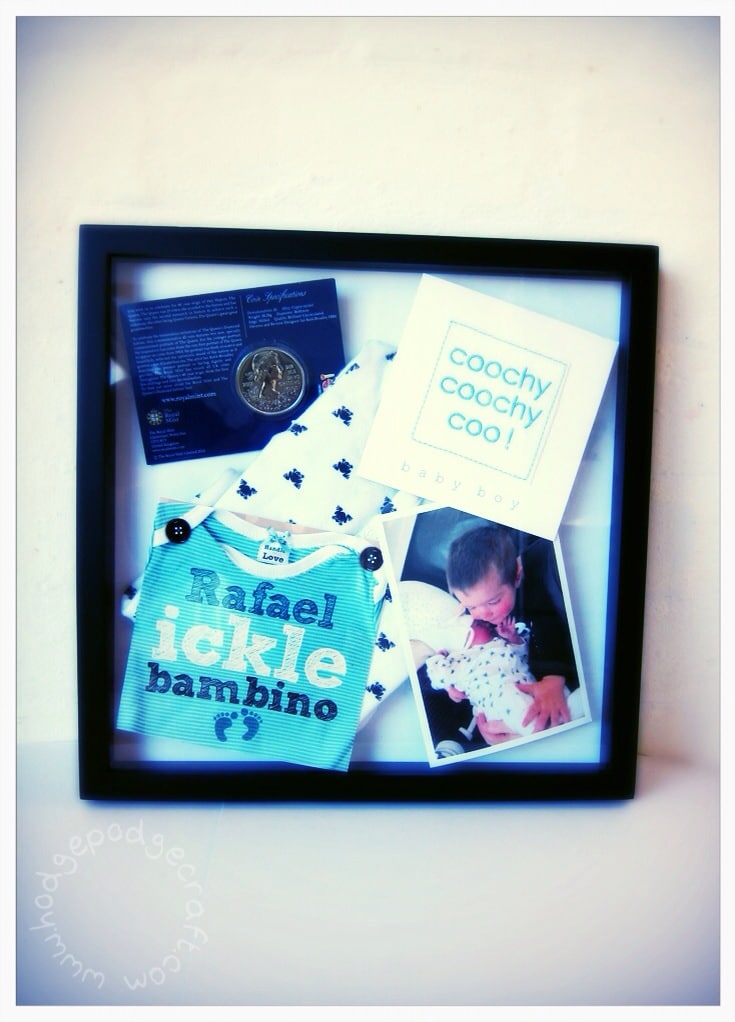 7. Adorable doodle DIY Sharpie onesies from Delia creates – these are GORGEOUS and so simple to do!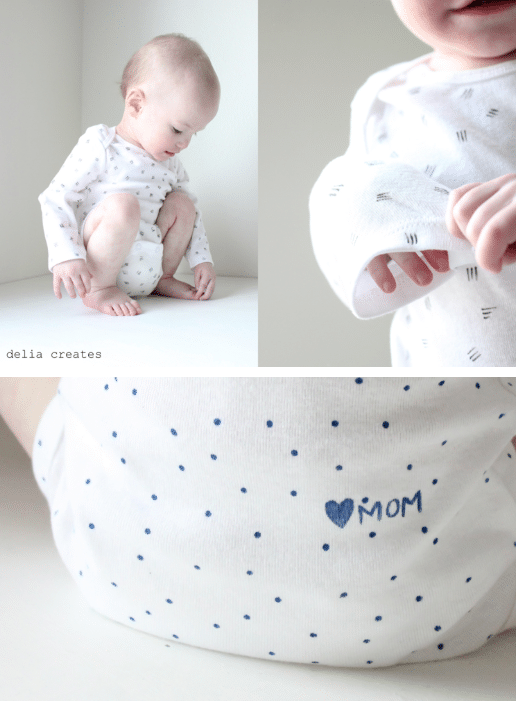 8. You could gift wrap your onesie in a union flag box (free printable from Crafty Ferret)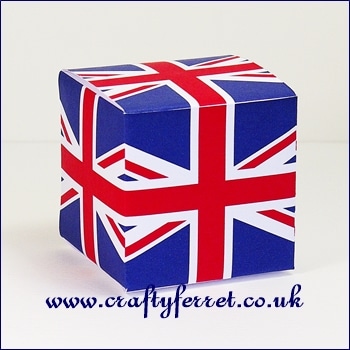 9. How about a knitted queen (Great granny to little princess!) Free instructions at The Lady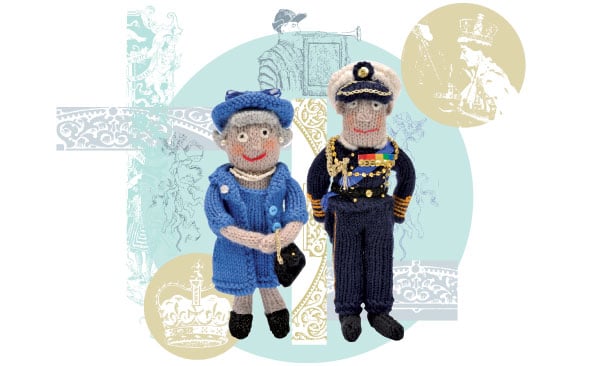 10. What's better than a bouquet of flowers?  A baby shower bouquet made from baby socks, bibs and washcloths!  One doesn't have to put them in water and if one's staff are behind with the laundry, one can just pluck a bloom for immediate use…  😉
Full how to from Enchantresses 3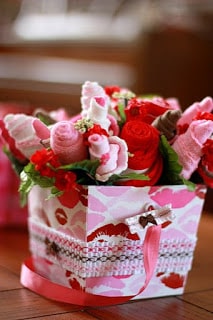 What do you think of my top 10 cute baby shower ideas for a right royal shindig?
Do you have any more to add?
Psst…  Going to a baby shower?  Why not make this gorgeous baby mini footprint card?
In other news: Hodge Podge Craft has been shortlisted for a BritMums BiB (Brilliance in Blogging) award and it would make me SO happy if you would please vote for me here (under category 12: Craft)  Thank you ever so much!