A Christmas parcel from Santa's elves!
Christmas magic starts on the 1st December for us, when Santa's Elves will deliver a special parcel for the boys.
Find out what's inside (including a free printable letter to Santa)!
Here's the contents of our parcel from Santa's Elves (which will be 'delivered'* on Sunday).  The Elves have included a sticker/activity book for each of the boys to keep them busy over the Christmas period, some paper and a special robot pen to write to Santa.  The letter template is a free printable from Wink Design and I think it's really cute!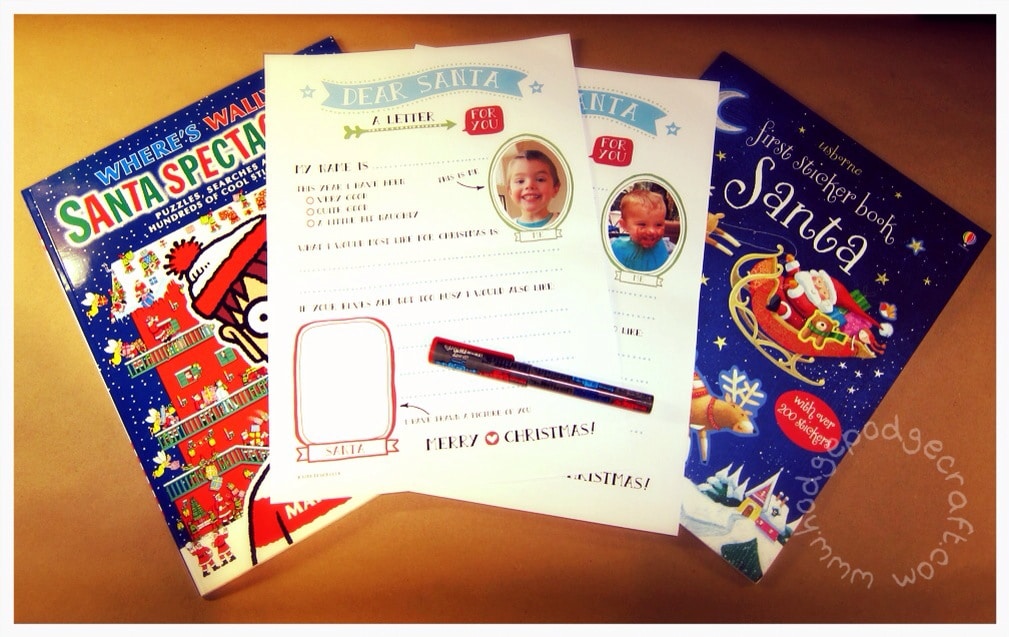 We don't (yet) do the Elf on the Shelf, but the Elves have included a card here with a note to say how busy they are at the North Pole and asking the boys to write to Santa and let him know what they would like for Christmas, as they have been (mostly!) good all year.  They have recycled an old Christmas card for the tag and used brown paper and butchers' string to wrap the parcel (they're nothing if not resourceful and besides, they are saving their pennies for crackers, gifts and prosecco tinsel)!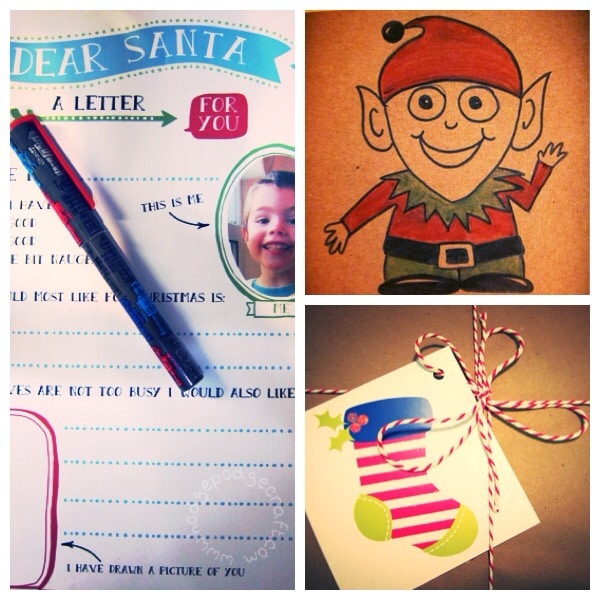 I love to spread the magic out over the Christmas period and this is an easy, inexpensive way to do it.  Do your kids' receive an Elf parcel or basket on the 1st December?  Or maybe on Christmas Eve?  What do the Elves include?
*Granny & Grandad will help with this bit.
(Visited 146 times, 1 visits today)