A special outfit for a special Build-A-Bear
Find out how to knit this cute little outfit for your very own Build-A-Bear.
Just before Christmas, Judit from Monster Yarns (the loveliest person I have never met) agreed to knit an outfit for Pickle's very special Nonno bear.  True to her word, a few weeks ago this adorable jacket and trouser set arrived in the post – THANK YOU Judit!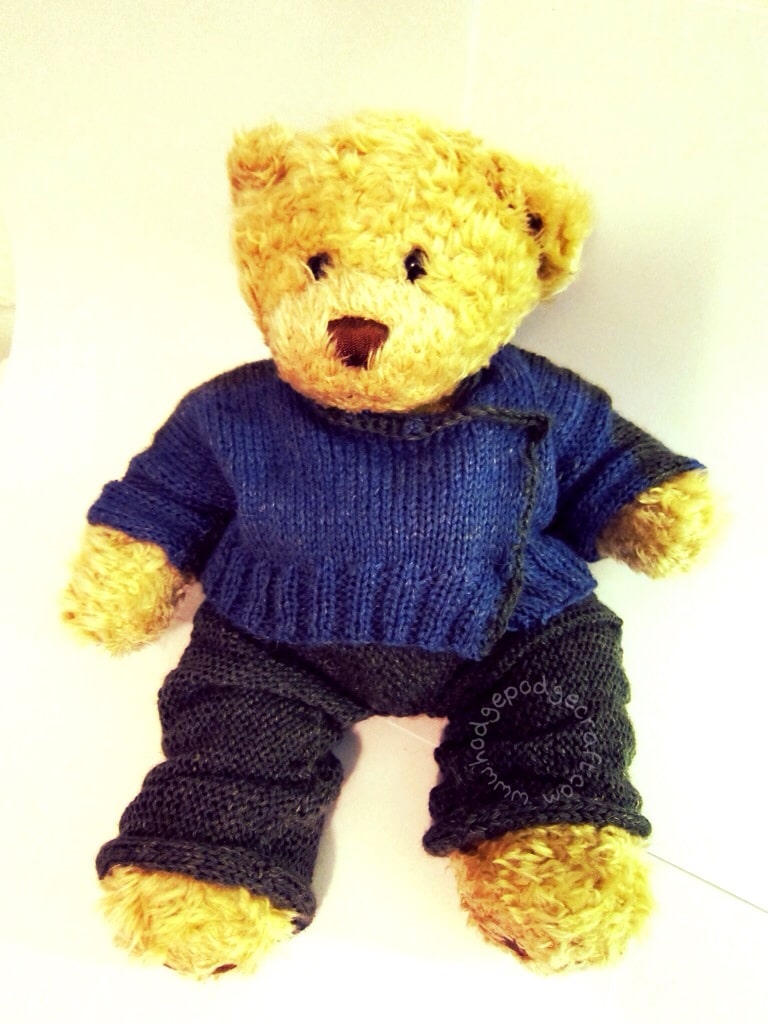 The pattern is available here at Monster Yarns (for free until the 10th February and then for just £1 at Ravelry)*.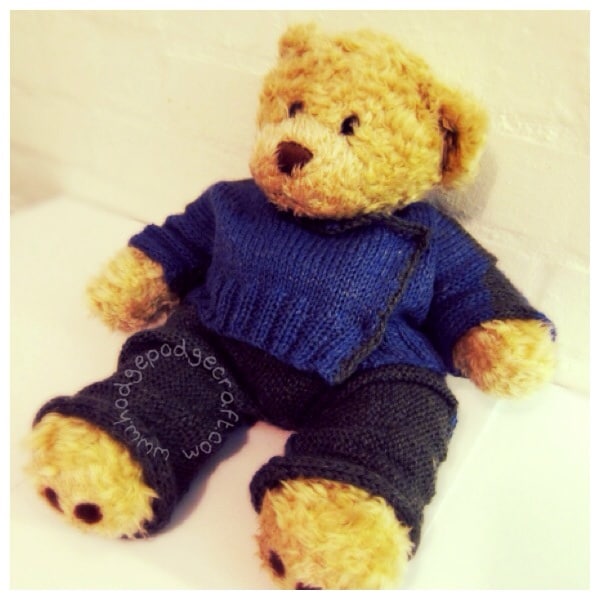 I should point out that the bear in these pictures is actually Nonno bear's body double (as the real Nonno is SO well-loved that he is becoming extremely threadbare.  He already has a replacement nose and is in danger of losing both his tail and at least one ear – see photo below).
Pickle was incredibly excited to get a parcel from the postman and couldn't wait to help Nonno bear try his outfit on!  In fact, that very morning we'd been a little worried about Nonno getting cold on the pre-school run, so once he was all dressed and snuggly, he enjoyed an extra warm cuddle with Pickle!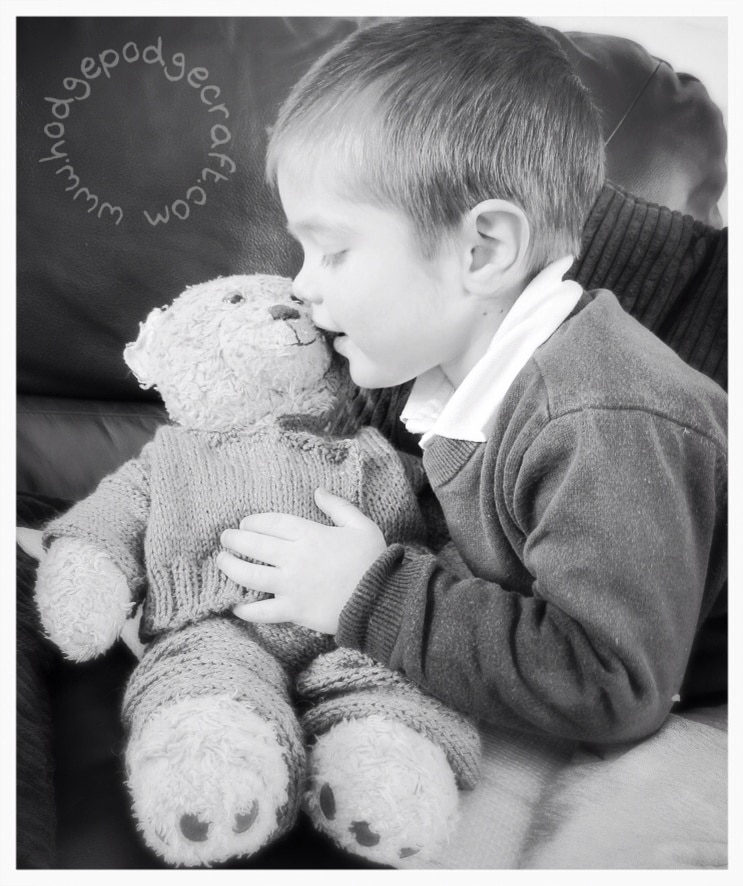 Does your little one have a bear as loved as Nonno?  He really is a part of our family with his own very distinct personality (projected by Pickle)!
You can follow the talented (and lovely!) Judit on Twitter @MonsterYarns, Facebook and Pinterest
*The trousers are a little long, as Judit was originally planning to make a onesie, though given the freezing weather lately, I may well turn them into footed trousers so Nonno has cozy toes!