Christmas gift idea: vintage teacup scented candles
Far easier to make than they look, these vintage scented teacup candles only cost a few quid each, but smell just as good as the posh ones in the shops.
Plus, once you've finished the scented candle, you can enjoy a decent cuppa!
These vintage teacup scented candles are so easy and inexpensive to make; you can find the full step-by-step tutorial here.
I've been collecting cute teacups from charity shops all year and last week I made up a batch of scented candles in them for Christmas gifts.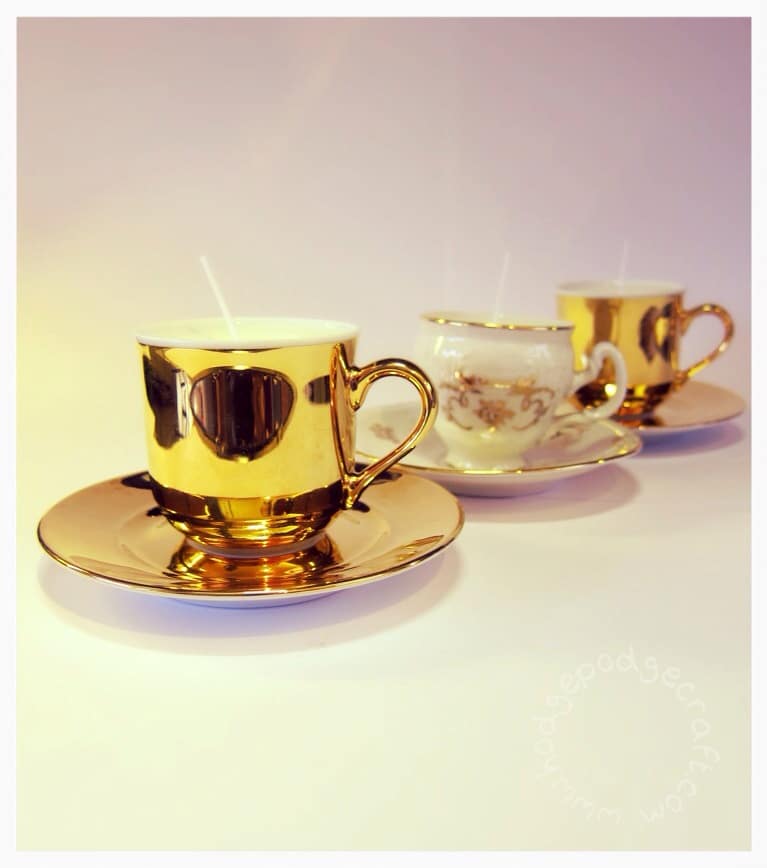 Admittedly, they're a bit of an awkward shape to wrap, but a bit of tissue paper and cellophane, tied with some tulle (leftover from another project) and they end up looking like pretty gift sacks.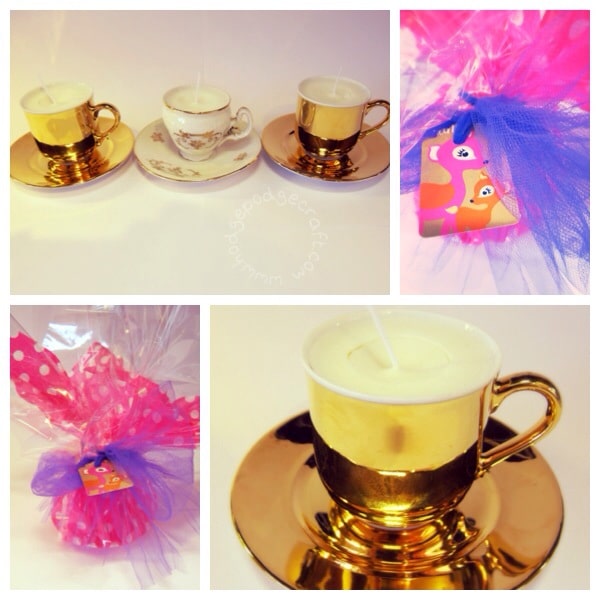 I used jasmine oil to scent the candles, but next time I'd like to try some new smells.  What's your favourite candle scent?