Craft ideas for kids: Fearless painting and drawing!
Sometimes the simplest craft ideas for kids are the best.  Just a few materials and a big imagination is all they need to create a masterpiece!
You will need:
– paper
– paints
– pens/pencils
COST: pennies
AGE: babies through to older kids / adults
TIME: 10 minutes +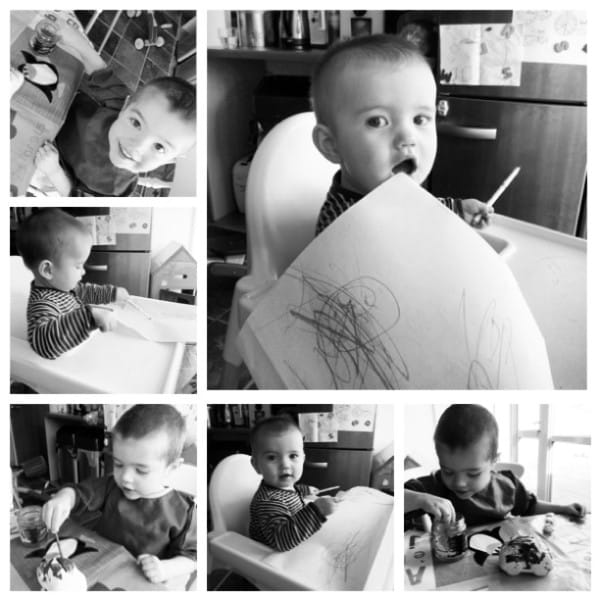 These pictures say it all really – my little ones love getting messy with paper, paints and pens (Chops likes to eat them too)!  They don't need to create anything in particular – they just love the process: painting, drawing & exploring the way that the paint moves on the paper and the way the paper scrunches and tears and gets soggy and floppy.  In short, they love to make a mess.  I don't love mess, but I do love to watch them enjoy themselves.  In these photos Pickle had a car money box that he had been given for his birthday to paint – he wanted to use ALL the colours and enjoyed mixing them to make new ones!
They are fearless and I find that so inspiring.  They don't want the finished 'picture' to look a certain way, or get upset when it doesn't.  It makes me want to get involved too and lose my own fear of 'messing it up'!