The 10 best baby sensory experiences! (guest post at Life is Peachy)
10 of the best baby sensory experiences (bins, bags, bottles and boxes) including dinosaurs, outer space, flowers, bubbles, goop and a beach in a box!
Lovely Emma from Life is Peachy invited me to guest post today!  Emma's blog is a wonderful mix of recipes, fashion, reviews, chat and general positivity.  She is also mum to beautiful baby Daisy, so I decided to round up the best baby sensory ideas for them to try together.
Click on the picture below (of Pickle & Chops trying out number 3) to take you to the full post…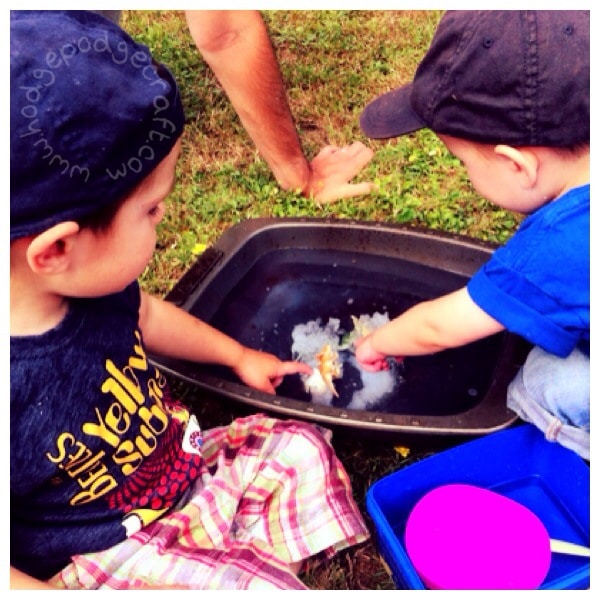 Have you tried any baby sensory experiences with your little ones?
What did they enjoy?