DIY Alternative Advent Calendar
Last year we made this DIY alternative advent calendar using paper cups which was a big hit with the boys!
This year I wanted to do something similar (i.e. activities instead of chocolate), but by recycling Christmas cards from last year into tiny boxes with Christmas activities inside them.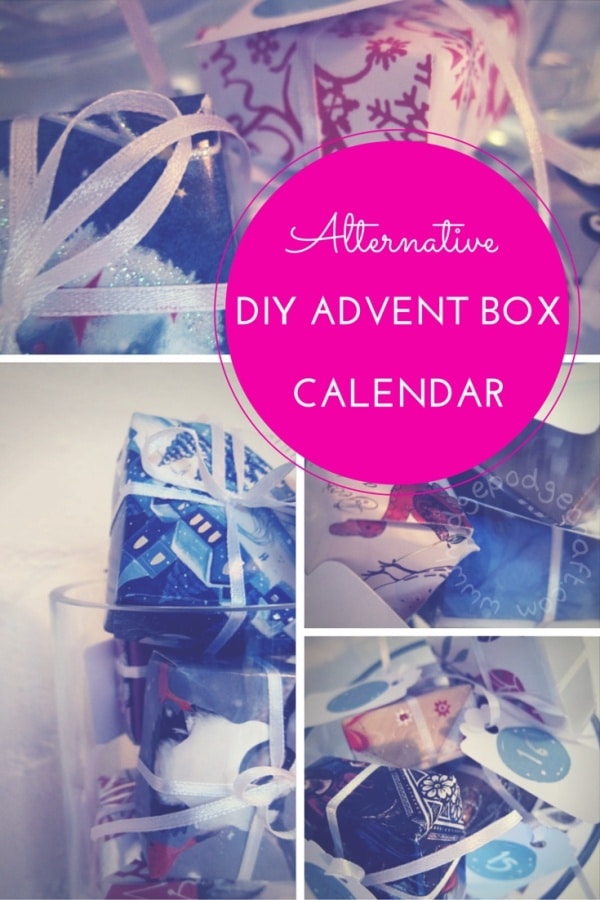 To make a DIY alternative advent calendar, you will need:
24 square (used) Christmas cards from last year
a pair of scissors
a pen or pencil
a ruler
lots of fine ribbon (we used white)
plain paper, card and a printer
a large glass container (it doesn't have to be glass, but I think it's nice to see all the colours, patterns and pictures together)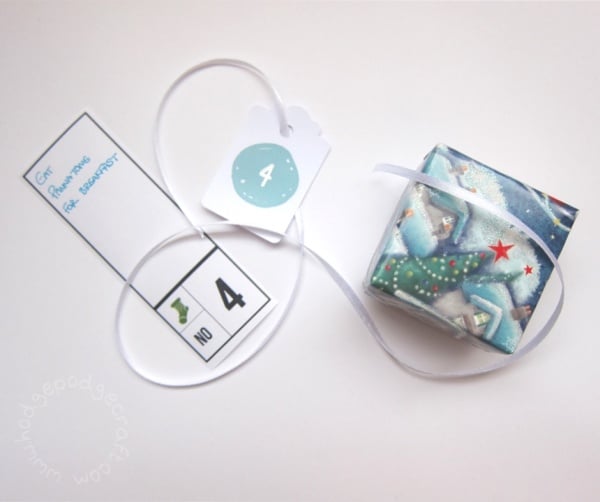 How to make a DIY alternative advent calendar:
Make 24 tiny lidded boxes from your old Christmas cards, using this video tutorial (it's easy, I promise).  This part is quite time-consuming, but you can do it in front of the TV!
Print out some pretty number tags (you can find these for free at Ellie Fun Day) onto card and cut them out.
Print out some fun numbered inserts from Wissenswuerze on paper.  Cut out and hand write a Christmas activity on each one.  If you need some ideas of activities to include, you can see 30 of ours here.
Fold your paper inserts and put one inside each box, then tie it with ribbon, including a card number tag.  It's really important to keep a record of which activity you have put into which box, unless you have an amazing memory, or you want it to be a surprise to you too..!
Pile all your boxes into a large glass vase or bowl.  They make a great table centre and our kids are already SUPER excited at the thought of being able to start opening them soon…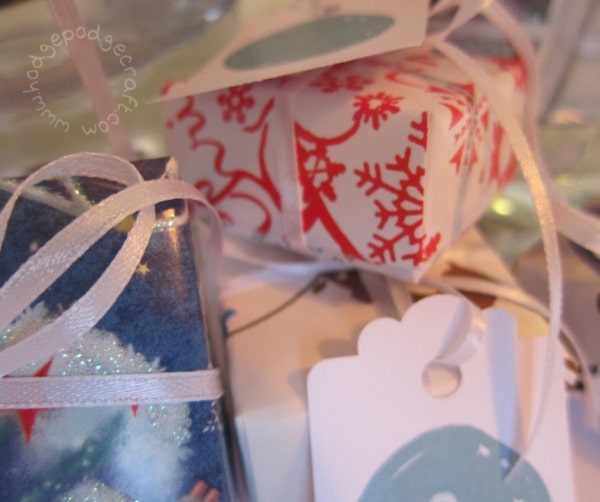 Merry Christmas!  x
(Visited 193 times, 1 visits today)