DIY anniversary love-bird card for my husband
Easy anniversary card idea using paper cutting and water colours.  This is a super fast tutorial, but looks really pretty!
Last Friday was our anniversary (MisterPodge & I have been happily married for 5 years)!  Of course I had to make him an anniversary card, but I had limited time to do it!  This is what I came up with…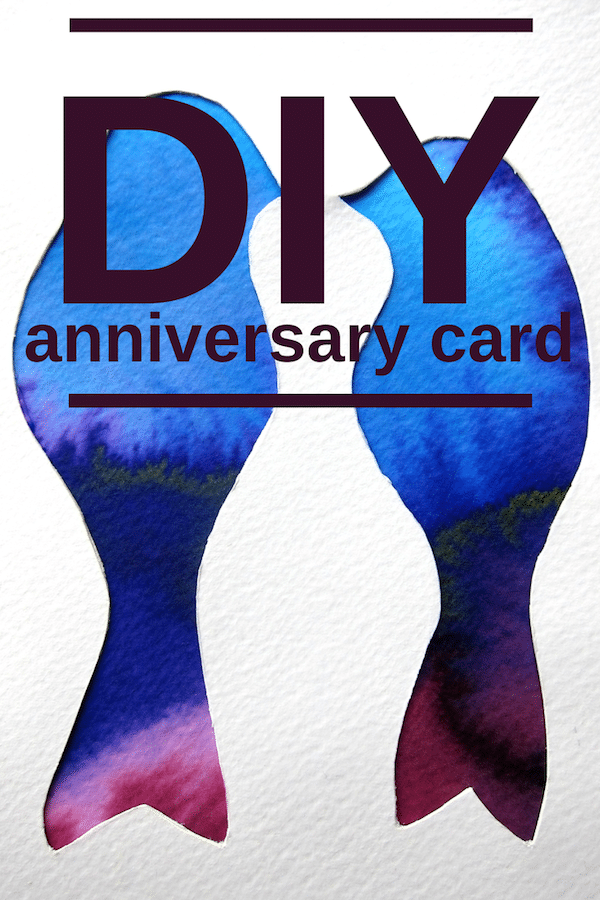 To make a DIY anniversary card, you will need:
good quality watercolour paper (I used 2x sheets of A2)
water colours
a pencil
a scalpel or craft knife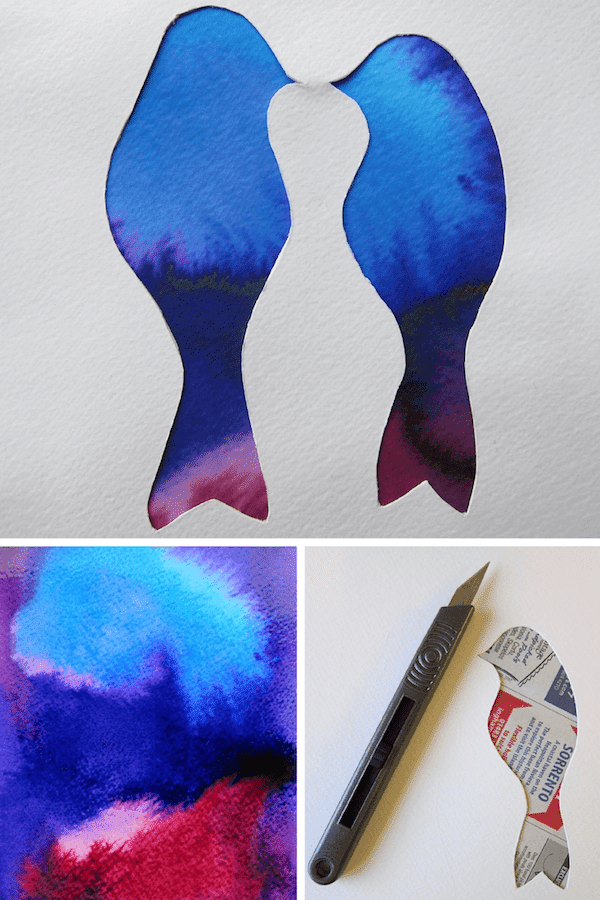 How to make a DIY anniversary card:
Score your watercolour papers along the centre and fold them in half, then tuck one inside the other – you may need to trim the edge of the inner card so that it lines up with the outer one.
Choose your design (I opted for something simple, as it was easy to cut out)!  Inspired by Pinterest, I found a couple of simple love-birds and copied the design freehand.
Flatten out both papers, but remember which is which.
Brush some water onto the front of the inner paper (this will be your under layer), then use your favourite watercolours to make a wash (allowing the colours to run together) and leave to dry.
Draw (or trace) your design onto the front of the outer paper.
Use a scalpel or craft knife to cut your design out of the outer paper.
Stick the outer layer to the inner layer, using ModPodge or similar and allow to dry.
Easy, huh?
P.S. This was our honeymoon trip!
(Visited 2,146 times, 1 visits today)