What mum wouldn't love to receive a home-made gift on Mothers day?  DIY Mothers Day gifts are definitely my favourites and there are some great ideas here…
Last week I asked you to share your DIY mothers day gifts (which is this coming Sunday in the UK).  Here are my top three: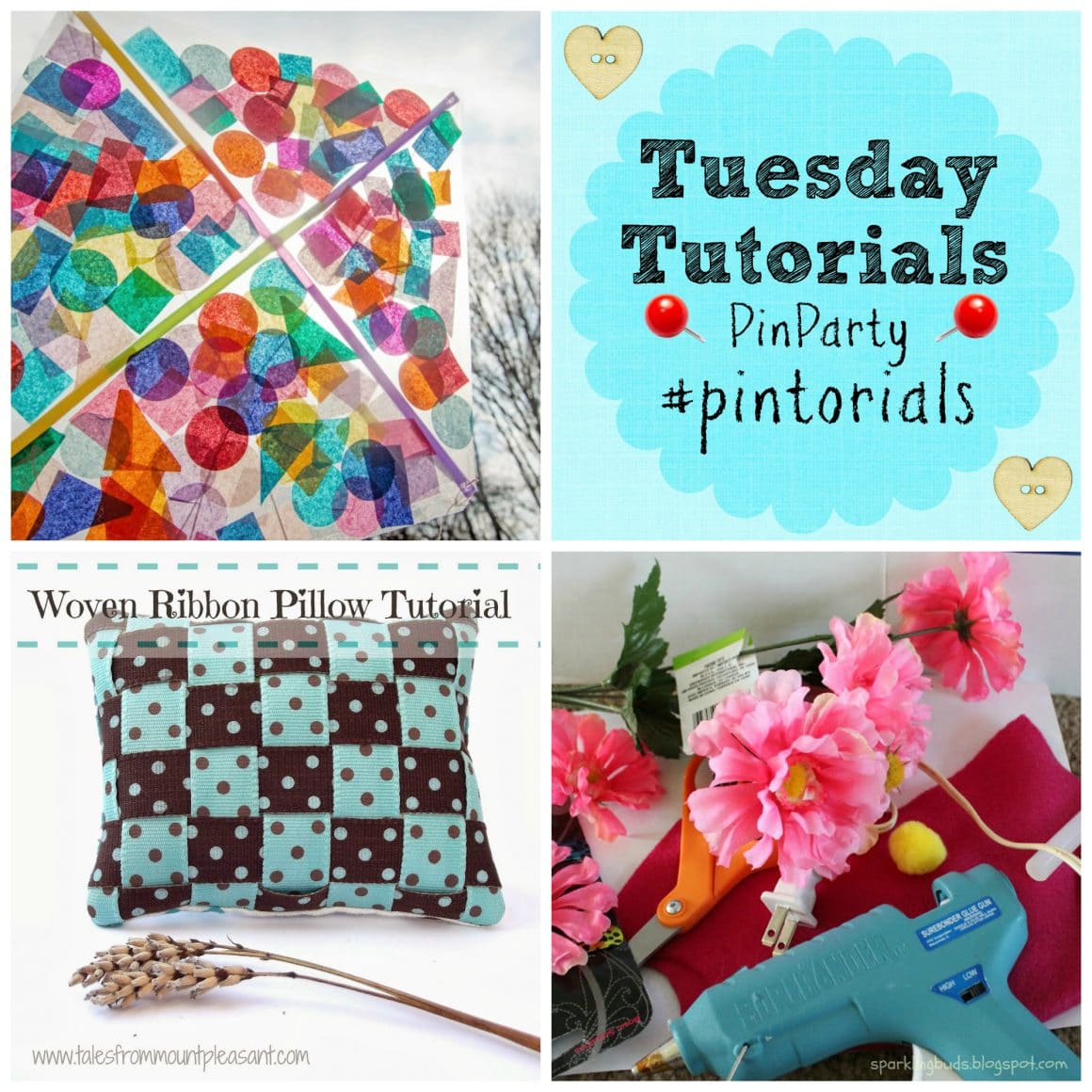 1. Contact paper confetti kite from Life Lesson Plans: How beautiful is this?  What a lovely way to spend a mothers day morning (and even better, send the kids out to play with Dad in the afternoon while you put your feet up (or is that just me?)!
2. Woven ribbon lavender pillow from Anthea at Tales from Mount Pleasant: I think this is so pretty (without being cutesy) and lavender is a wonderfully relaxing scent – perfect to accompany a well-earned lie-in on mothers day.
3. DIY flower hair clips from Sparkling Buds: These are of course perfect for little girls, but if you used a more 'grown up' bloom (large antique roses or peonies for example), they would make a fantastic mothers day gift.  I'd love some of these to wear for a couple of weddings this Summer (hint hint)!
Don't forget to pop over and see what Kate, Anna & Anthea are featuring this week too.
If you want to link up, here's a reminder of the rules…
The #Pintorials Rules:
Add the URL of your Pin or blog post below. We will then add it to our Pintorials Pinterest Board. It must be an instruction based post of some kind but this could be crafts, recipes or anything else. It can be old or new, but please only add each thing once and add only one post a week.
Follow the Pintorials Pinterest Board. If you'd like to follow your hosts too that would be fabulous.  We are Gude, Kate, Anna and Anthea.
Visit at least 3 of the sites pinned below and pin them to one of your boards. If you'd like to say you're visiting from #Pintorials that would be marvellous. Of course you can pin more than that if you want!
You don't have to use the badge, but it would be great if you can, or if you'd give us a text link. The more people know about Pintorials, the more can join in the party!
P.S. You can grab the blog badge here if you'd like to use it.
Tuesday Tutorials linky: