DIY paper cup advent calendar (made by toddlers)!
Full tutorial on how to make the easiest DIY paper cup advent calendar ever, which you can fill with your choice of activities and/or sweets!
It's beginning to look a lot like Christmas, so I enlisted my 19 month and 3 year old to help me make their own DIY paper cup advent calendar in time for the weekend.  Yes, it's THAT easy to make (and thank you to Red Ted Art for the awesome paper cup idea)!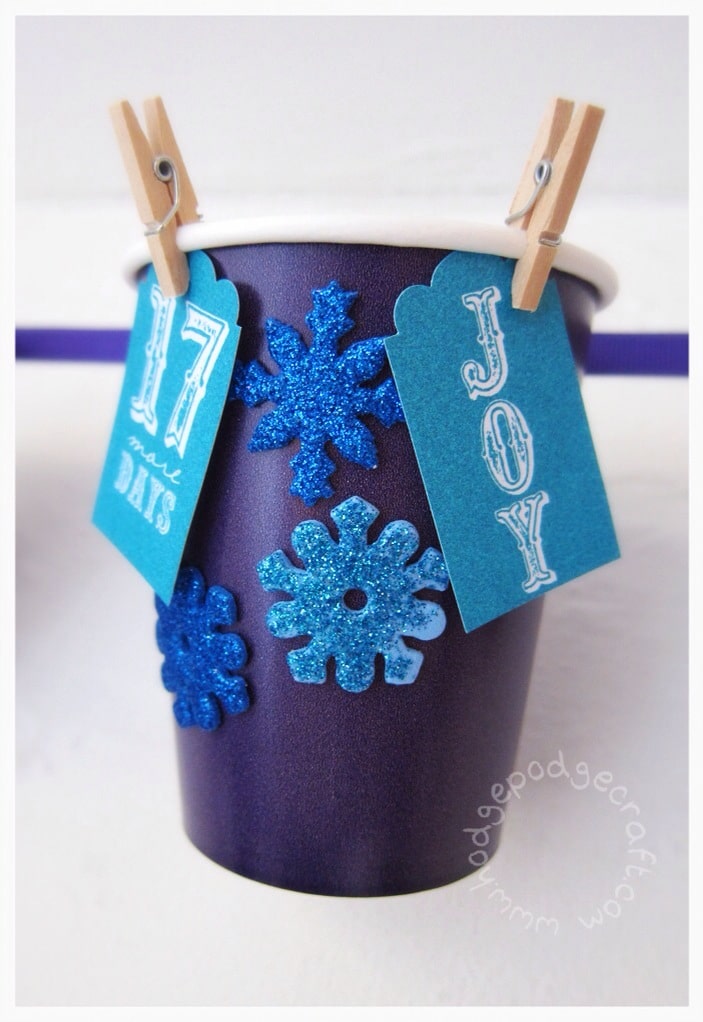 To make a DIY paper cup advent calendar, you will need:

24 paper cups
60+ self-adhesive glitter snowflakes in varying shapes, sizes and colours
24+ mini pegs, or paper clips
24 mini bulldog clips
5-6 metres of ribbon
push pins
a printer and thin card to print onto
scissors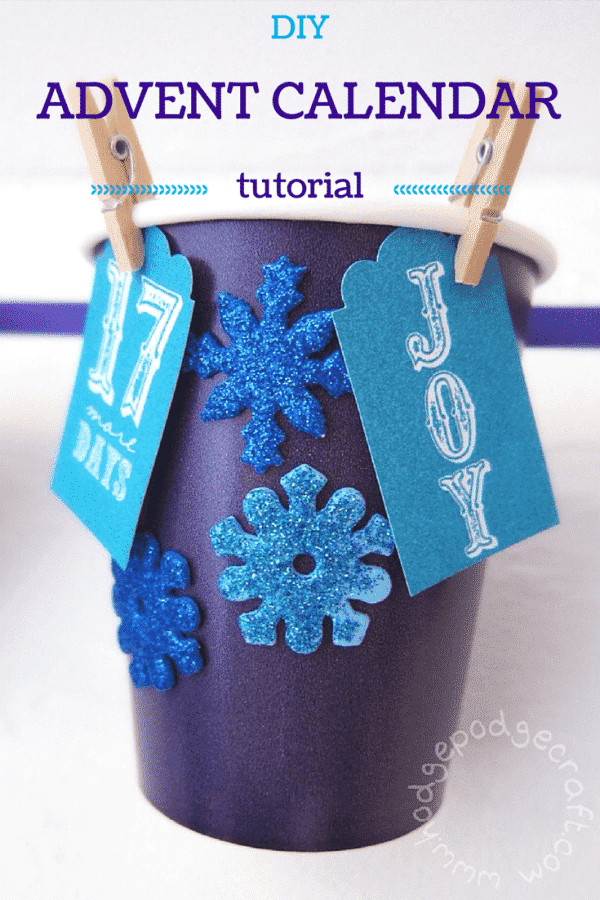 COST: a few quid
AGE: 18months plus (though please closely supervise under 3s in case they try to eat the snowflakes!)
TIME: 20-30 minutes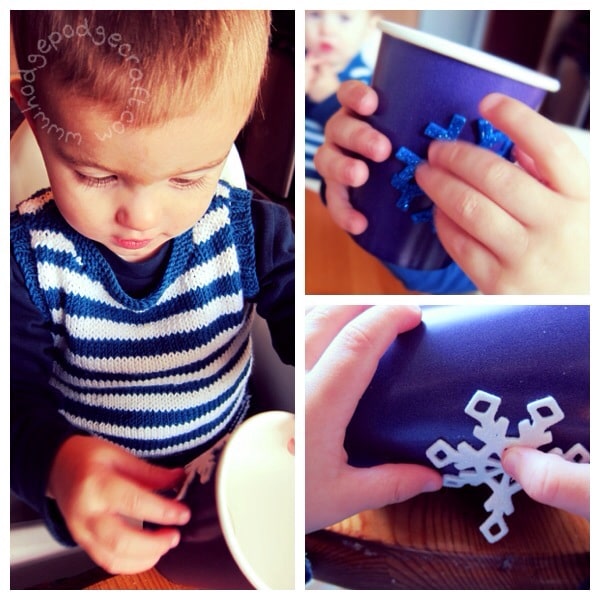 How-to make a DIY paper cup advent calendar:
Stick the snowflakes onto the paper cups (Chops is very into stickers at the moment, so LOVED helping with this part).  We were quite casual with the placement – if the snowflake was very large, we might just put that one on a cup on its own, or if they were smaller, we might use 2 or 3…
Number your advent cups (we used these gorgeous free printable numbers from Modern Moments, but you could just as easily handwrite them if you prefer).  Use mini pegs or paper clips to attach your numbers (this way you can turn them around each time you open a cup and make it easier to keep track of what day it is).
Pin some ribbon lengths to the wall where you want your advent calendar and attach the cups with bulldog clips.  I put ours up in order, but you could place them more randomly and allow the kids to find each on the correct day.
Print out some numbered notes to put inside your cups (we used these funky ones from wissenswuerze) and choose what activities you want to do on which days (you can always swap them for different ones later on if you want to).  Write your activity notes and place them inside the cups for the kids to take out each day.
That's it.  Seriously, ANYONE can do this craft, right?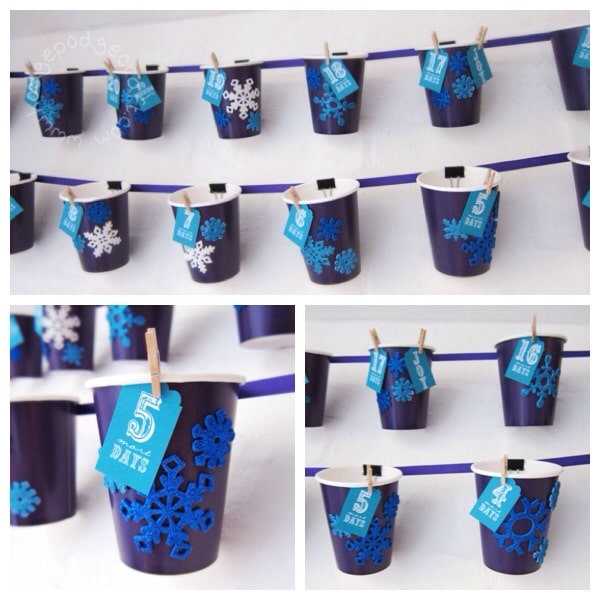 If you're struggling for activities to include in your DIY paper cup advent calendar, don't worry – I've got 30 advent calendar activities here.
(Visited 1,138 times, 4 visits today)