Earth day kids' craft: recycled junk robot
Today is Earth day & I'm sharing our easy Earth day kid's craft with you – a junk robot!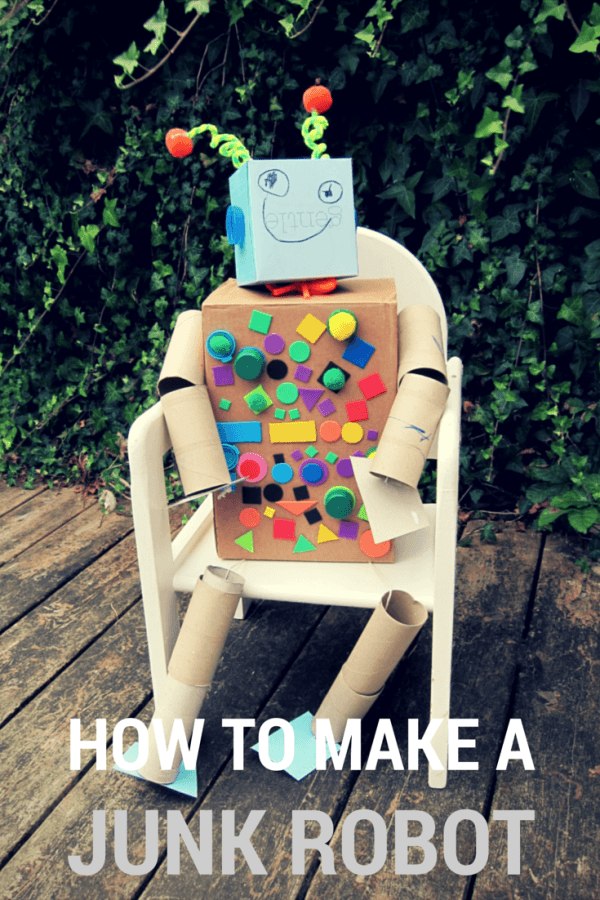 To make this Earth day kids' junk robot, you will need:
Cardboard boxes of varying sizes
Toilet/kitchen paper rolls
String
Plastic bottle tops
Scissors
A sharp pencil
Glue/glue gun
Sticky tape
Paint/pens
Pipe cleaners (optional)
Pom poms (optional)
Foam shapes/stickers (optional)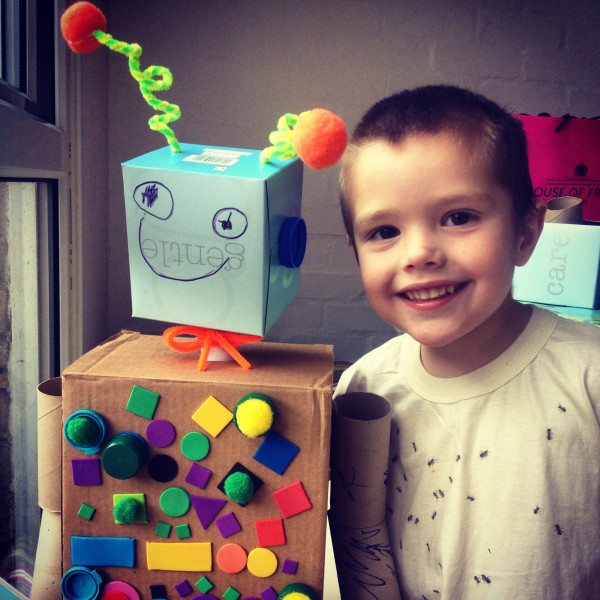 How to make an Earth day kids' junk robot:
Get your junk materials together (we raided our recycling bin) and lay it out so you can see what's what.
Choose a larger box for the robot's body and a smaller one for his head (we decided a tissue box cube was perfect)
Make some robot antennae from twisted pipe cleaners & pom poms (a glue gun comes in handy here)
Poke the antennae ends through the smaller head box and tape them in place inside
Draw or paint a robot face on the box
Decide how many cardboard tubes to use for your robot's arms & legs (maybe save one for his neck too?)
Make hands & feet from cardboard scraps/box flaps
Use string to connect your cardboard tubes, with the hands & feet at the ends.  Punch holes in the larger box with a sharp pencil to thread the string through and tie together inside.
Connect the robot's head using more string (add a short piece of cardboard tube for spacing if you want him to have a neck.
Make him a pipe cleaner bow tie (optional!)
Glue plenty of plastic bottle tops and foam/paper/card shapes onto the robot body, making a control panel (we added a few pom poms for good measure)
Add a couple of plastic bottle tops to either side of the robot's head to make bolts/ears
Give him a hug, sit him in a chair, press his buttons and make beeping noises – enjoy!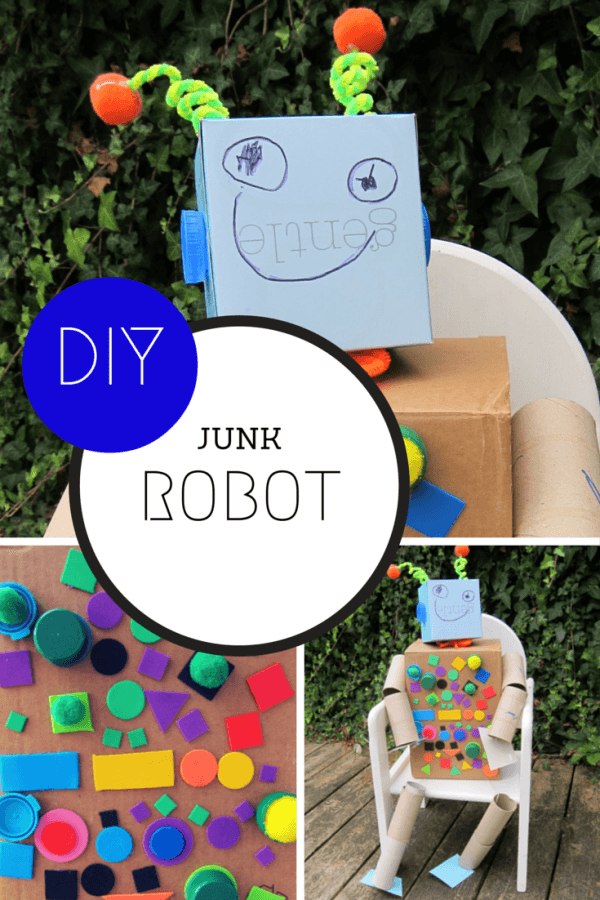 And if you're into robot crafts, why not decorate our free printable robot too?
(Visited 3,164 times, 1 visits today)