Gift Swap fabulousness: a very big thank you!
Look at the gift swap goodies I got this week!  A super sequinned tote bag, posh flock folder AND mini union Jack bunting.
I was lucky enough to be paired with Sophie from The Things She Makes in the #CraftBlogClub Spring clean gift swap (we were challenged to make a gift for a fellow crafty blogger, using only materials that we already had).  Sophie made me not one, not two, but THREE gorgeous gifts!
Here they all are (and they arrived beautifully wrapped in tissue paper that matches my blog colours)!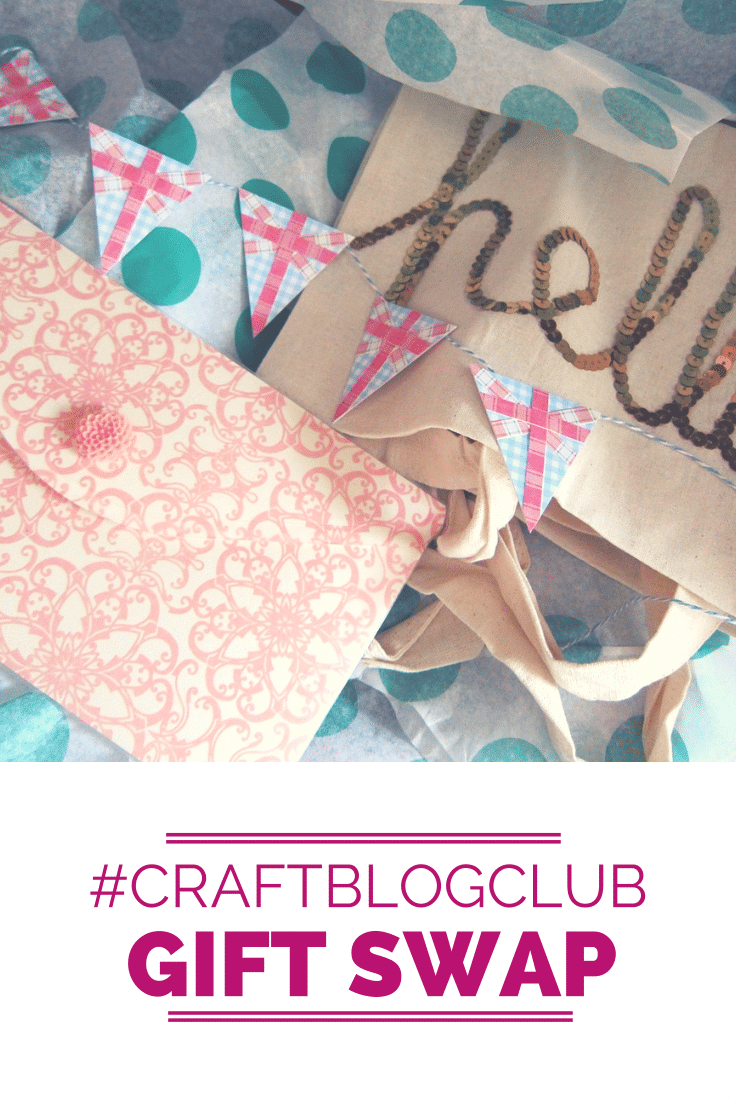 Great gift swap gifts, right?!  You can just imagine how excited I was to receive them.  Let's take a look at them one by one:
Fabulous flock mini folder

I am a serious stationery addict, so Sophie really hit my weak spot (in the best possible sense) with this gift.  I love the flock pattern.  Our wedding invitations were flock, as is my blog background and the cute flower popper is uber chic.
Mini union Jack bunting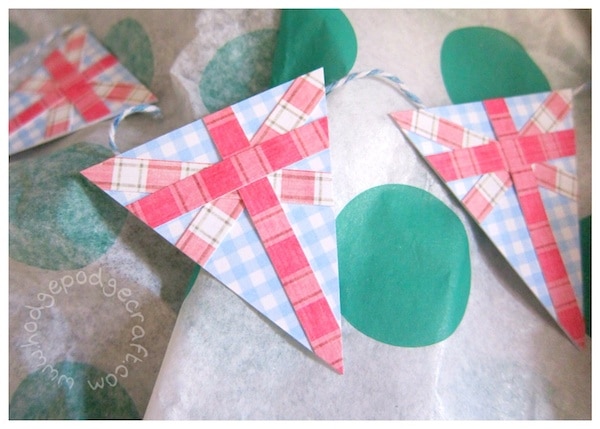 How sweet is this mini-bunting?  Each flag is about 2 inches in length.  I am going to string it up across my Mac to make me smile on work days!
Sequin tote Bag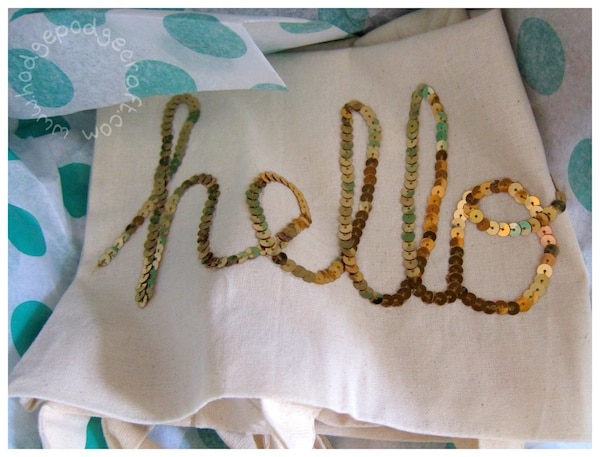 I absolutely adore this!  Instead of shoving my high heels, lunch box and paperwork in a plastic carrier bag, I will be able to lug them about in style.  And when people ask where I got this beautiful bag from, I can say "Oh, it was a gift.  Bespoke dontchaknow?"
So thank you very much for my wonderful gift swap goodies Sophie!  You have made me a very happy lady!
If you'd like to see more of The Things She Makes, you can follow Sophie on:
Twitter
Pinterest
Facebook
And thank you to Emma at Frugally Peachy for organising #CraftBlogClub and for hooking me up with the very talented and incredibly generous Sophie for the Spring clean gift swap!