Happy St Patricks day art idea for kids of all ages
This happy St Patricks day art idea is easy and fun for all ages.  It needs very little prep and can be adapted for different interests and abilities.
After seeing Crafty Morning's gorgeous St Patrick's day crayon resist paintings, I thought I would have a try a variation with my little ones (aged 2 & 4).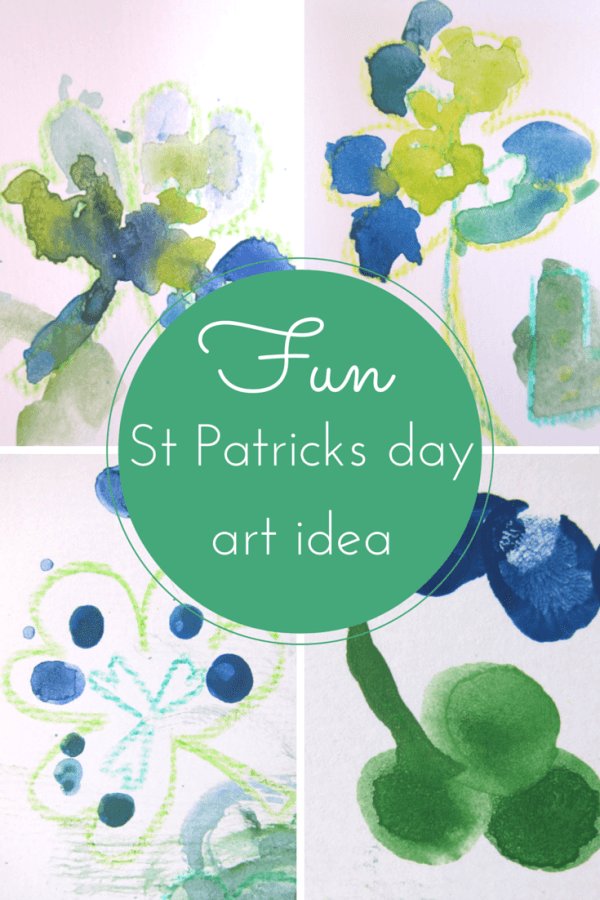 This happy St Patricks day art idea needs:
green crayons in various shades
watercolours in greens, yellows & blues (we like liquid watercolours best)
paint brushes
thick paper (ideally watercolour paper)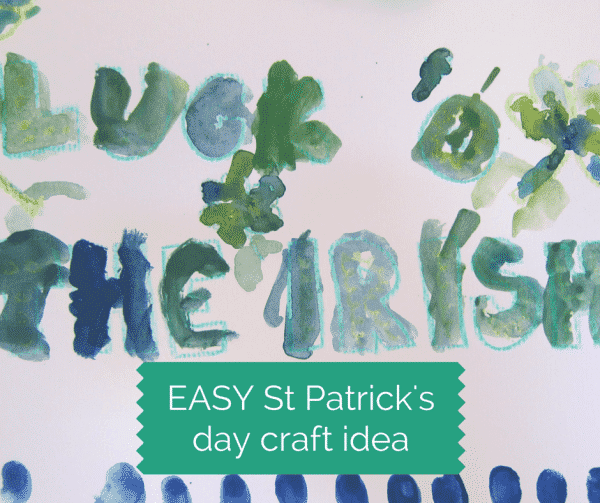 How to try this happy St Patricks day art idea:
I set this up quickly for my boys by simply drawing a few shamrocks on watercolour paper using green crayons.  I also wrote "Luck o' the Irish" in bubble writing in crayon for Pickle, as he likes to practice writing letters and I thought it would be fun to paint them for a change.
I gave the boys only green, yellow and blue watercolours and explained that we were going to paint shamrocks, and they therefore only needed green and the colours needed to mix green.  As you can see, they created a multitude of hues with them!
You can really adapt this art idea however you want to.  My youngest discovered that he could add fingerprints (and later handprints) to his paper and got stuck in!
We found that we could create mini shamrocks by placing 3 fingerprints close together and adding a stalk with the brush.
I hope you have a crafty, happy St Patricks day this year!
P.S. If you liked this St Patrick's day craft, you might want to try my DIY pop-up shamrock card too.