How to blow-out eggs for Easter decorations
It's helpful to know how to blow out eggs for Easter decorations.  It can be a bit messy (which kids love) and the wet fart noises that eggs make are guaranteed to give preschoolers the giggles.  Why not give it a go as a family?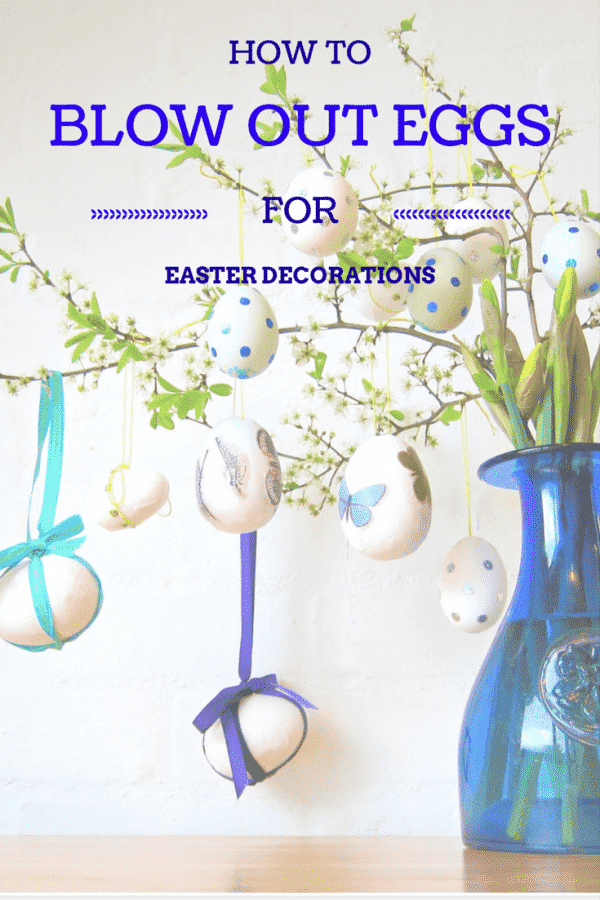 We made Easter decorations by blowing out chicken and duck eggs.  We decided not to paint them, as the natural colours and textures of the eggs were beautiful (so we just added sparkly polka-dots)!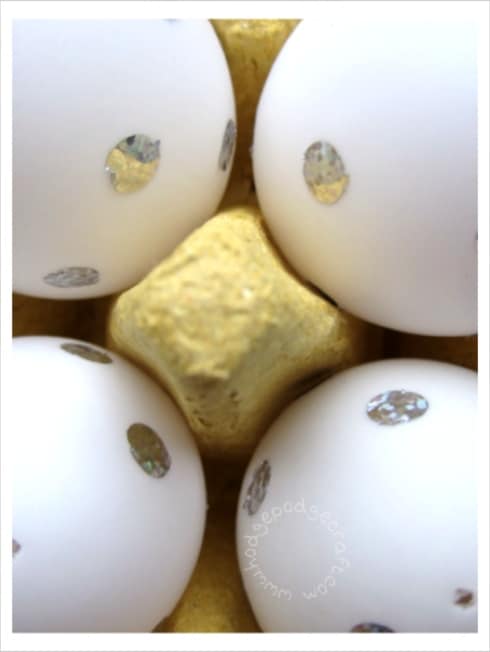 To blow-out eggs for Easter decorations, you will need:
– eggs (we used Cotswold Legbar chicken eggs for their lovely blue colour and pure white duck eggs)
– keep the egg box (it's useful to stand the empty eggs in to dry)
– a pin
– a large bowl
– holographic dot stickers (optional)

COST: a few quid (unless you own chickens/ducks)
AGE: young kids and up
TIME: 10 minutes or less (per egg) – this is a fun group craft!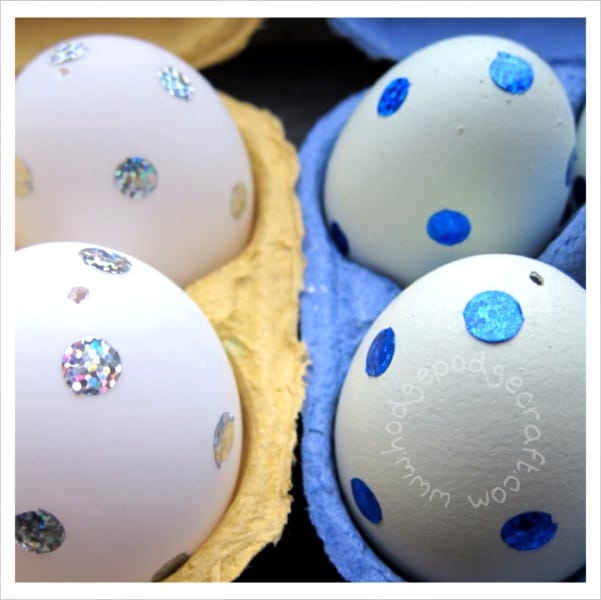 How to blow-out eggs for Easter decorations:
Take an egg and use your pin to pierce a hole in the small end (they are less likely to break this way, though I'm not sure why)!
Pierce the opposite end of the egg.
Use your pin to widen the holes until they are about the size of the pin head (or the thickness of a skewer).
You need to pierce right through the egg membrane and the yolk, so don't be afraid to poke the pin right in and wiggle it around!
Hold the egg over your large bowl, seal your lips around the top hole and blow steadily into it.   The egg should start to come out of the bottom hole.  If it doesn't (or if your eyes start to bulge), you may need to widen the holes a little more.
Keep blowing until all the insides are out.  You may need to use your pin to encourage the stringy cord and yolk sack through the hole.  Once these are out, the rest should follow quite quickly.
Once your egg is empty, take a few sips of water and blow these through the egg (over the sink) until the water runs through clear and the inside of the egg is clean.
Stand your egg up in the empty box to dry completely.  You can put them in a low oven to speed up this process, but it may weaken the shell, so better to be patient!
Once the eggs are completely dry, you can paint them, or stick polka dots on them, like we did.
Make a delicious omelette for tea with your egg innards (though probably for family consumption only, given that there may be a bit of saliva mixed in)!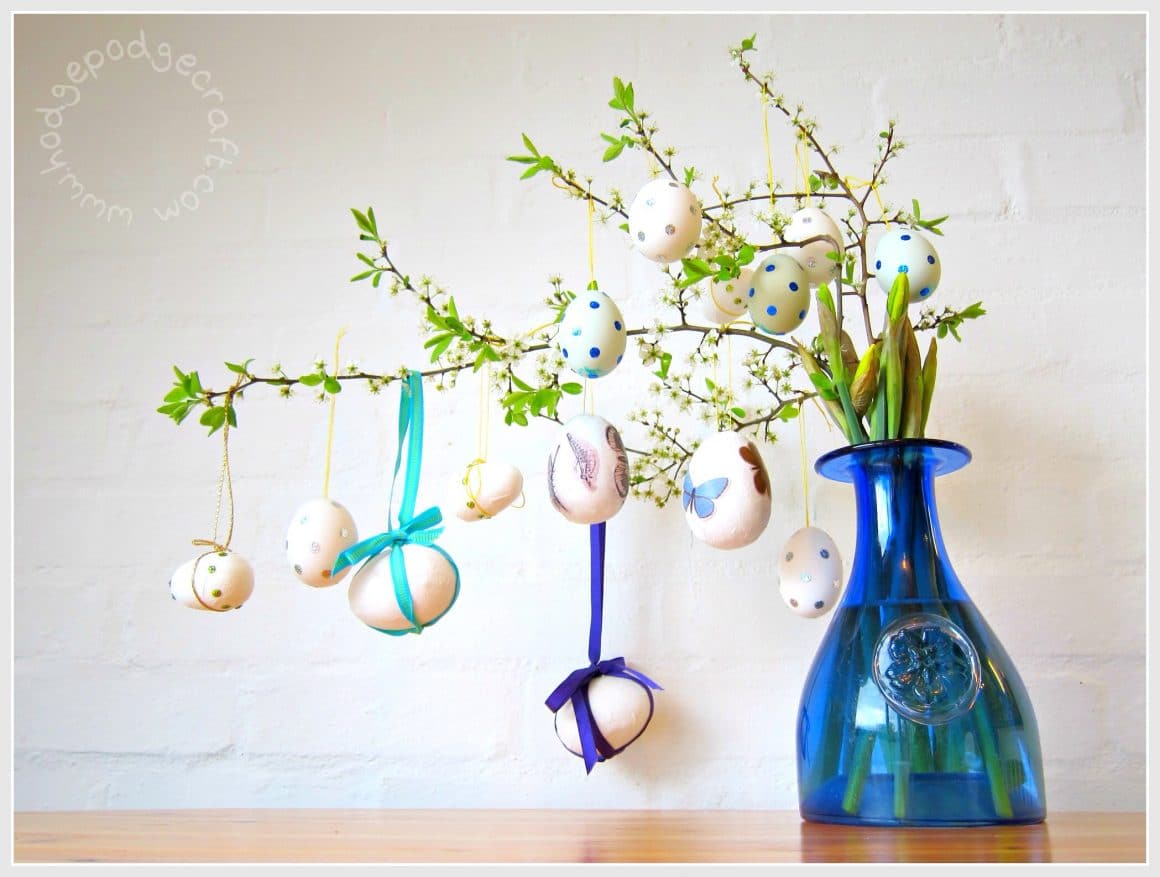 If you want to hang your finished eggs, take a small piece of cocktail stick with a thread or ribbon tied to it, then poke it completely through the top hole of the egg.  The cocktail stick will become stuck inside and you can use the thread to suspend the egg artfully from a Spring branch *ahem* see above.
So that's how to blow-out eggs for Easter decorations.  Easy peasy (though time-consuming on your own!) – did you do this at school..?
P.S. I'm linking up with Me and My Shadow for the #GetYourCraftOn Easter challenge (#eggs)
(Visited 1,527 times, 1 visits today)