Get creative without destroying your house: 10 no mess craft ideas for kids!
Is it possible to allow your kids to get creative without covering your house in paint or spending hours cleaning up afterwards?
Yes!  Here are my top ten low and no-mess tips for crafting with kids…
Does this image fill you with fear?  Can you imagine your whole house covered in tiny splodgy handprints within minutes of starting a craft activity with your kids?  It doesn't have to be that way!  Check out my top 10 ideas for low/no mess crafting with kids below…
https://www.instagram.com/p/e-ox82Geq6/
10 low & no mess craft ideas for kids: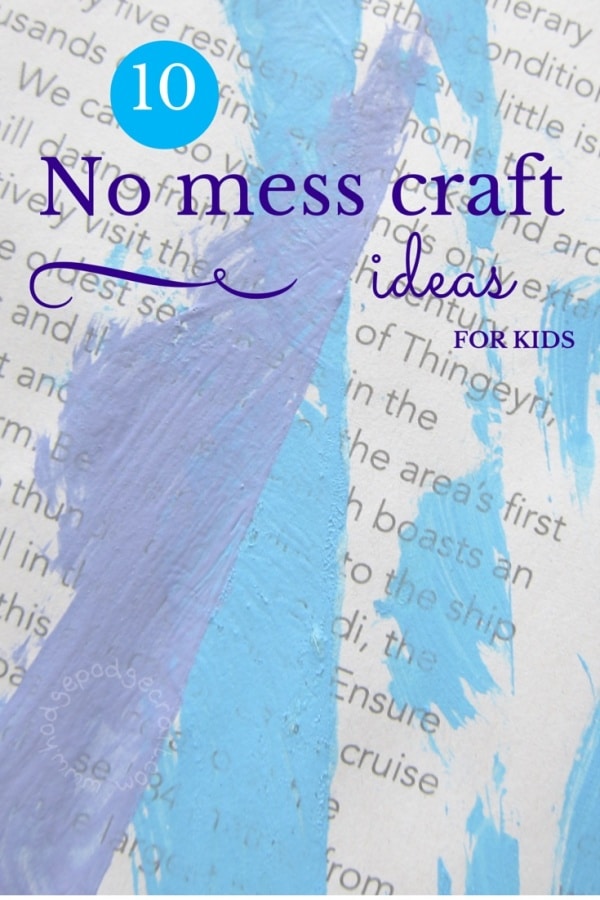 1. Cover everything!
Invest in a plastic or oilcloth table cover (or even a shower curtain!) and use it every time you craft – I prefer oilcloth, as it doesn't slip around like plastic can.  This is easy to wipe clean and won't tear, get soggy, disintegrate or leave gaps like newspaper does.
2. Paint inside a box
Use a small box, or deep tray with some paint splodges inside, to roll apples, balls, or marbles, spreading the paint around (Rust and Sunshine use this technique to decorate paper candy canes)
Simple Fun for Kids suggests putting your baby/toddler in a huge cardboard box and letting them paint themselves/the inside of the box.  It does look fun (and the mess is very much contained)!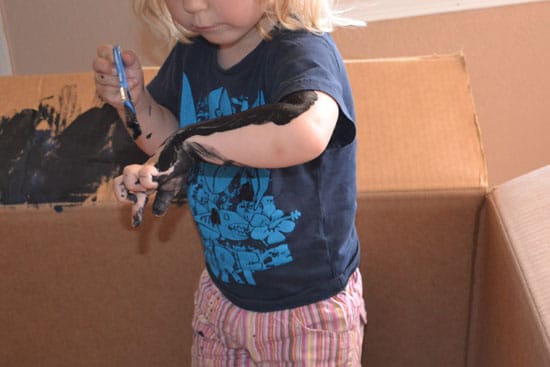 3. Craft outside whenever possible.  
This means you can come inside and leave the rain to clean up!
4. Cut on a tray
Once you're finished, you can pick up all the tiny pieces together and tip them into the bin easily.
5. Use stickers instead of glue 
…or use clear sticky-back plastic/contact paper with tissue paper shapes to create a no-mess stained glass window, like Red Ted Art's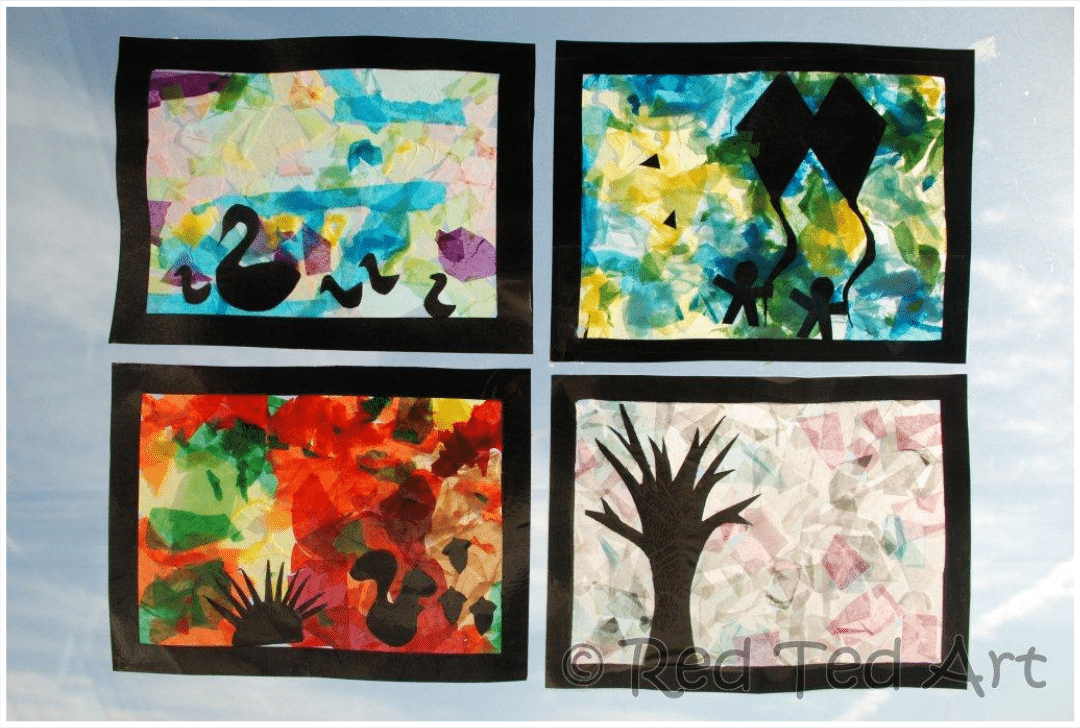 6. Paint and draw in the bath
You can buy pens and paints especially for use in the bath, but really any washable paint will do and you can find The Artful Parent's bath paint recipe here.
7. Keep really young children in their high chairs when crafting
This will contain any mess and minimise the area needing to be cleaned up.
Use coloured food like yogurt or olive oil to 'paint' with – if you're lucky, they may help with clean-up by eating some!
https://www.instagram.com/p/e-wEfKmenT/
8. Let babies and toddlers paint in their nappies
(then bung them straight in the bath)!  Older kids can have an old shirt to use as a smock.
Check out Jax at Imagine Our Life painting his canvas while wearing just a nappy – he's so cute!
9. Use glitter glue & squeeze paints
If a squeezy pot gets knocked over, it's no big deal (no fast-spreading puddle of paint, or oozing mass of glue, gathering up everything in its path)!  I have also seen Pinners recycling lidded Starbucks cups for no-spill paint pots.
What a simply genius (and free) idea.
10. Use bistro chalk markers/chalk pens instead of chalk sticks
These don't create any dust and wipe easily off blackboard surfaces with a damp cloth.
What are your favourite low/no mess craft ideas for kids?  I love origami for a no mess crafting activity!