Today I want to show you how to make a 'dragon egg' from a duck egg!  These were actually the beautiful result of a craft fail.  I was trying to make these lovely ombre dyed eggs, so I followed a tutorial for dying chicken egg shells using vinegar and food colouring.  I'm not sure if it's because I used a different brand of food colouring (or because the eggs were still hot when I did it, or because I used duck eggs), but the eggs fizzed and made bubbles, resulting in this gorgeous mottled effect!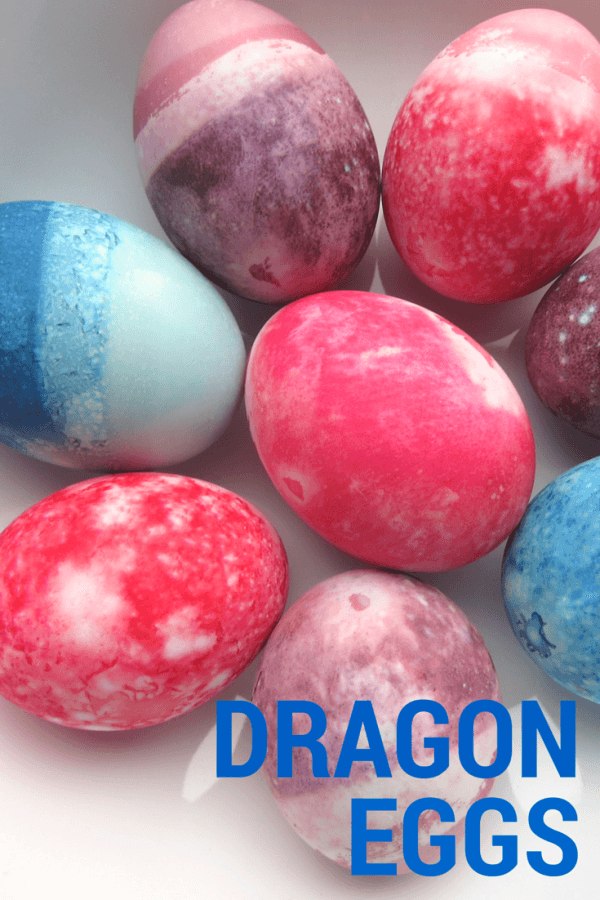 *this post contains affiliate links, which means that if you purchase something via a link from this page, I will earn a small commission at no extra cost to you*
To make a dragon egg, you will need:
Fresh duck eggs
Gel food colouring (we used ProGel Rainbow Dust in pink, baby blue and purple – I have not tried any other brand, so I don't know if it would work with another, but I'd be interested to find out, so do tell me in the comments if you try another)!
White vinegar
Just-boiled water
A non-metal container or containers (1 per colour)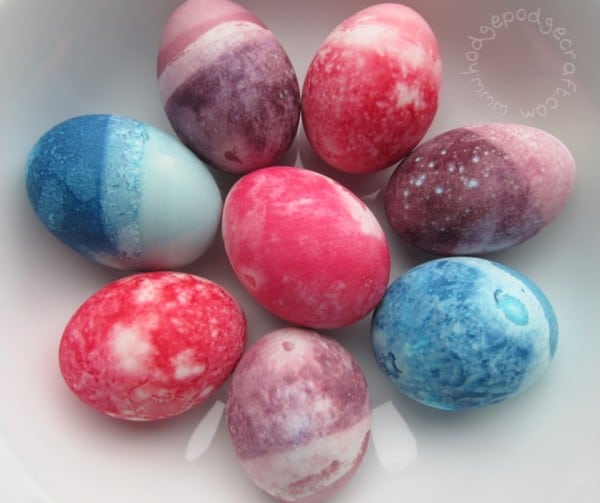 How to make a dragon egg:
Hard boil your duck eggs (let's assume you won't be eating the finished eggs, so we won't worry about the flavour – 12 minutes should do it).
While your eggs are boiling, decide how many different colours you would like to use and for each colour, prepare a non-metallic bowl with a tablespoon of white wine vinegar and a ball-bearing sized blob of food colouring gel.  Mix these well.  You could experiment with colour-mixing too (let me know how you get on)!
Once the eggs are hard-boiled, put your kettle on and add 1/2 cup of just-boiled water to each of the bowls of colour, then stir.
Add your still-warm duck eggs to the coloured mixture(s) and set a timer for 10 minutes.  The mixture will probably not cover your eggs completely, but that's okay.  The eggs should start to get bubbles on the surface and fizz.
After 10 minutes, add 1cm more water to each mixture.
After another 10 minutes, add enough water to cover the eggs and leave them to go cold.
Rinse your eggs and pat them dry with kitchen paper.  You may need to rub some areas of the eggs to smooth the shell and remove any flaky bits.
Allow the eggs to dry away from one another (to prevent colour transference) on paper towels.
I was so pleased with the way these turned out and to me each one looks like a magical dragon egg.  They also make gorgeous Easter decorations!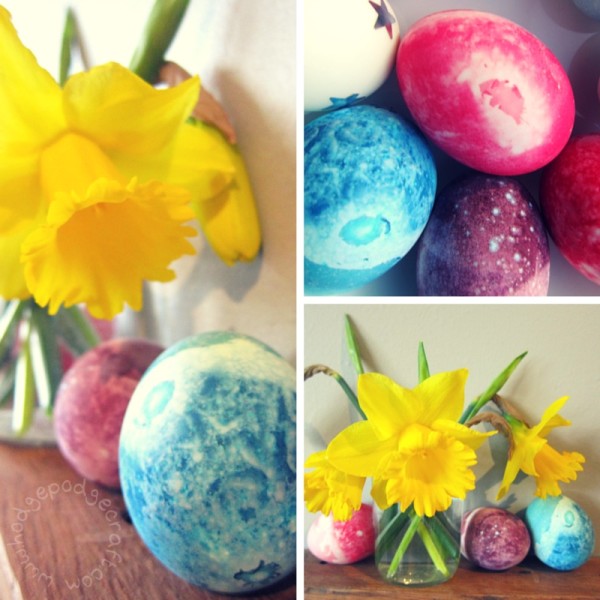 Other ideas:
As well as looking like a dragon egg, these could be used in other ways, including, but not limited to…
dinosaur eggs (great for a themed scavenger hunt)
galaxy eggs (to prompt a discussion about outer space, planets and stars)
science (conduct an experiment to find out why the egg shells fizzed)
colour mixing (use only primary colours and encourage kids to make secondary colours using these)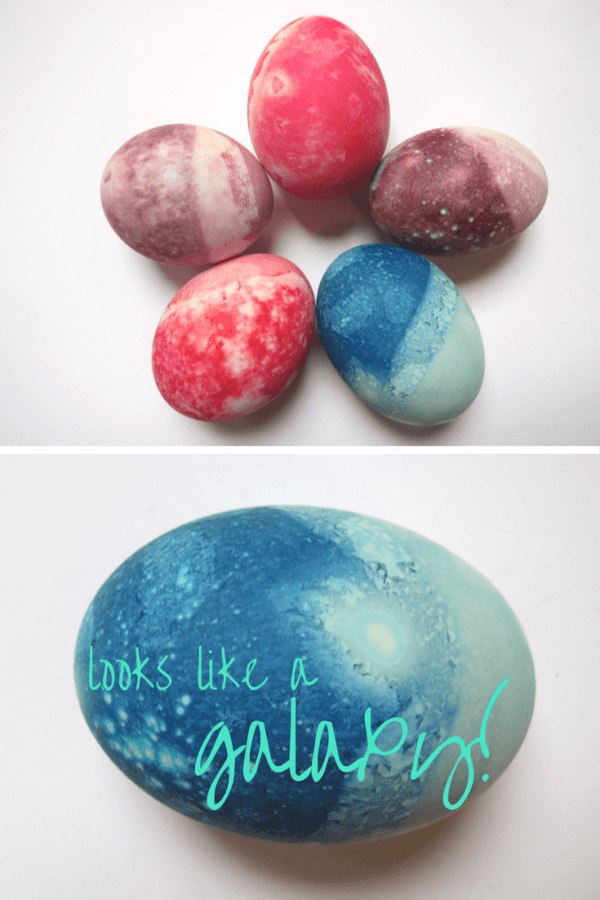 Please share your dragon egg creations with me on Facebook, Twitter and Instagram – I would love to see!
(Visited 1,739 times, 1 visits today)