How to make a 'pin the eye-patch on the pirate' game (tutorial & free printable)
Learn how to draw a pirate with the easiest step-by-step video ever…
If you are in a hurry, cheat and use the free pirate printable – perfect for a pirate party!
Happy birthday to my gorgeous little Pickle, who is 3 today!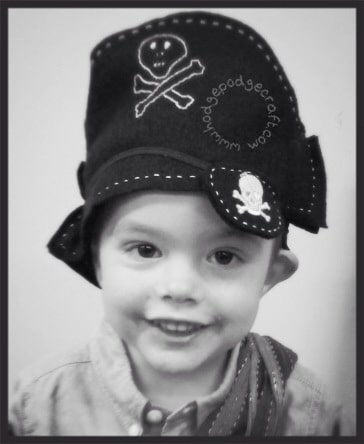 Yesterday he had a pirate themed party (mega-pirate party post to follow!) and one of the activities was a 'pin (or blu tac) the eye patch on the pirate' game.  To make this, I took a large (A2 or A3) piece of card and drew a cartoon pirate outline by following this super simple tutorial from video jug.
I filled in the details and left one eye blank for the kids to aim their patch.  I made a patch out of some thick black cardboard.  The (blind-folded) mini pirates took turns sticking the patch on the pirate and of course there was a prize for the closest.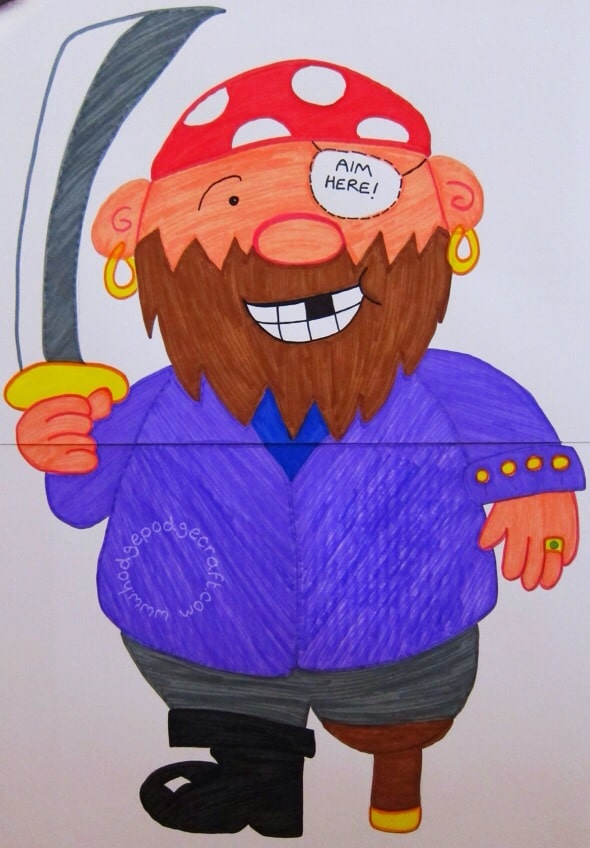 If you're time-limited, you can just click on the picture above to download and use my free printable pirate picture* to make a game for your pirate party.
Have fun me hearties!
*not for commercial use
(Visited 1,844 times, 2 visits today)