Liquid watercolour galaxy (craft ideas for kids)
An incredibly simple painting activity for kids (especially those interested in space!)
The finished picture makes a great piece of artwork for a child's bedroom.
this posts contains affiliate links
I am always looking for simple painting activities for kids – easy enough for a 3 and (almost) 2 year old to do and this was a hit with both my boys.  It's so easy to create something beautiful with liquid watercolors

– they just blend together easily and the colours are really vibrant.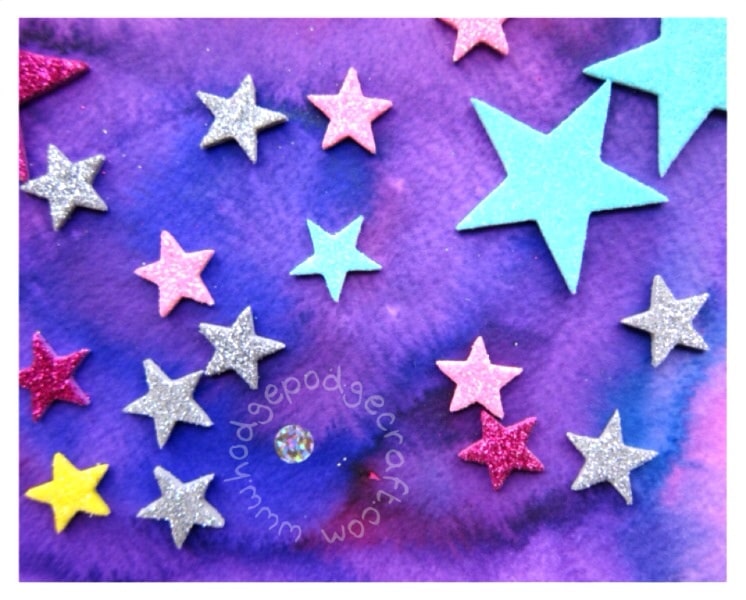 To make a liquid watercolour galaxy, you will need:
liquid watercolours (we used blue, pink and purple)
watercolour paper (you don't have to use this, but it does give a prettier effect and doesn't go soggy!)
sparkly or holographic sticker dots/stars
COST: a few quid
AGE: toddlers & young children
TIME: 10 minutes or less (plus time to dry)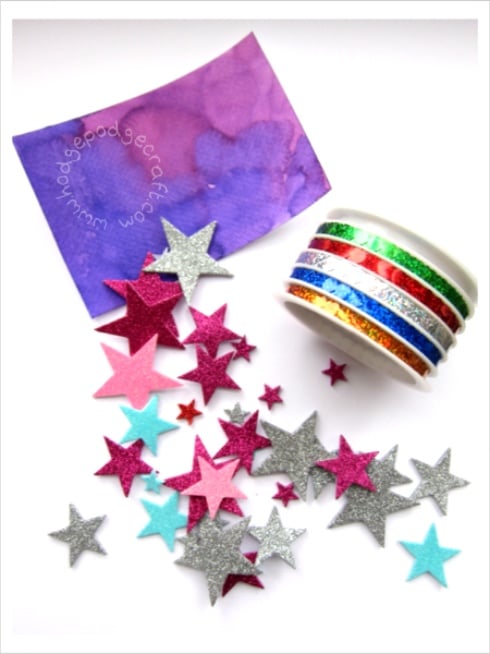 How-to make a liquid watercolour galaxy:
Take a piece of watercolour paper and paint it with 2 or 3 liquid watercolours.  Cover the whole paper, leaving no gaps.  You could also use some extra water to help the colours mingle (this was Pickle's favourite bit).
Leave the paper to dry completely (nap time is perfect for this)!
Stick lots of sparkly stars and dots on your paper to make a 'galaxy'.  Chops loved peeling the backing paper off and sticking the stars on top of each other.
Older kids could stick their stars/dots to form constellations.
You could use this to make a birthday card, or frame it and hang it on the wall!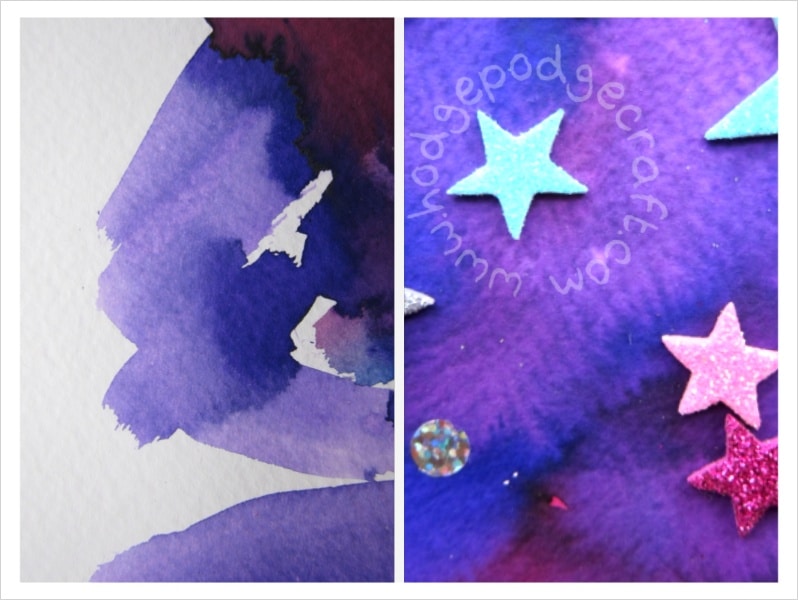 Are your kids interested in astronomy?
Have you done any space-themed crafts together?  Do please share below!
(Visited 2,053 times, 1 visits today)