Nature scavenger hunt: Y is for Yellow
A fun photo nature scavenger hunt, looking for yellow things in nature (as part of the ABCs of Nature series: Y is for yellow) – including a free printable!
Today's Nature scavenger hunt activity is part of the ABCs of Nature series.  You can see all of the other fantastic nature themed posts at School Time Snippets.  I have chosen the letter Y (is for yellow), so my nature scavenger hunt challenges you and your kids to find items that are the colour yellow!
I have made a free printable sheet to act as a starting point, but please do use it as just that – don't restrict yourself to looking for those exact plants/animals etc. and feel free to award points for ANYTHING yellow that you find, so long as it has occurred naturally.  In fact I would award BONUS points for anything yellow and natural that is NOT on my list!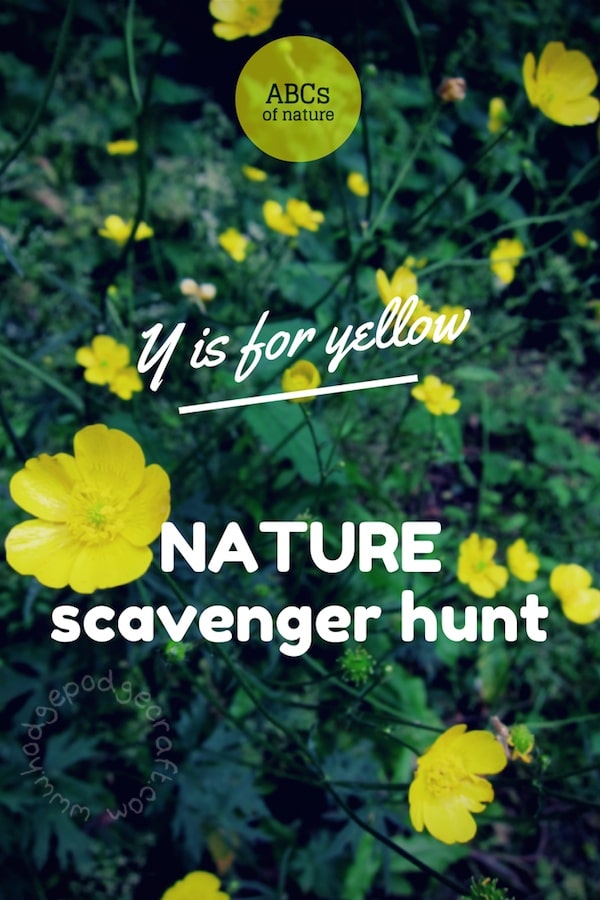 Please download the free A4 printable Y is for yellow nature scavenger hunt starter sheet if you wish to, by clicking on the picture below: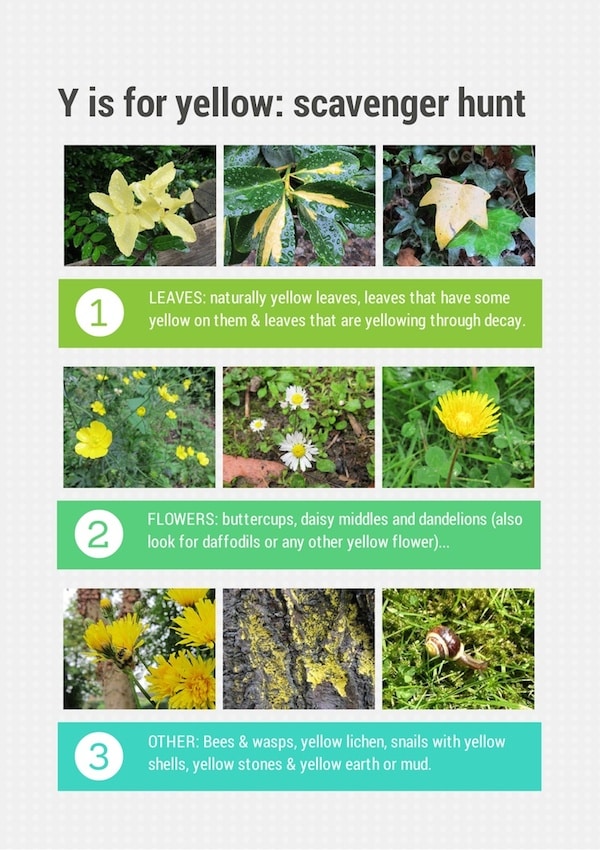 4 ways to enjoy this nature scavenger hunt:
1. Look for yellow things in nature (young children really love this – my boys are STILL spotting yellow flowers and insects weeks after we did this activity)!
2. Take photos of anything yellow that you find in nature (this might be better for slightly older children, but as long as you're not too precious with your camera (or camera phone), most kids can have a go at this too.
3. Collect examples of yellow flowers, petals and leaves to take home and press, then put them in a scrapbook (obviously you don't want kids to do this with animals, or any plant that could be poisonous or protected, so this requires close adult supervision)!
4. Take a sketchbook and pencils/crayons out and about with you to draw pictures of the yellow things you find.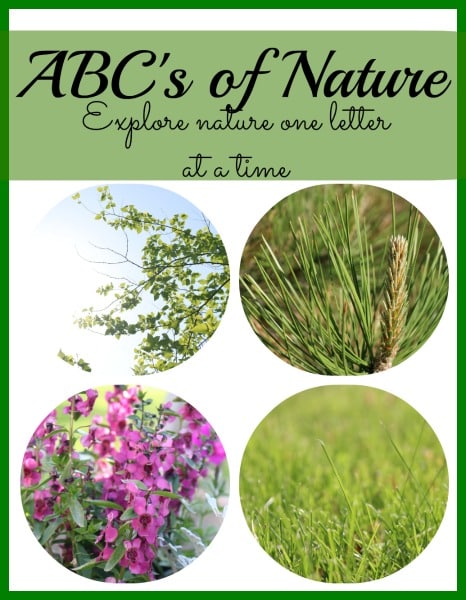 P.S. If you enjoyed this scavenger hunt, you might enjoy my Autumn Adventure and Texture in Nature scavenger hunts (which also have free printables)!
(Visited 538 times, 1 visits today)