New Years Eve family tradition
I don't recall a New Years Eve family tradition from my childhood (my parents were never huge fans of NYE).  In the past, my favourite New Year's Eve celebrations have been house parties (lots of dancing, with no overpriced drinks or taxis home), but now that we have 2 little ones, those days are over, for now, at least.  I'd love to start involving the boys in our New Year celebrations and also establish some fun family traditions – since those are my favourite part of Christmas, why not extend them to include New Year?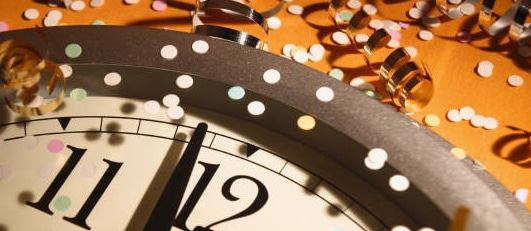 *this post contains affiliate links*
When you purchase something after clicking on an affiliate link, the price you pay will not be affected, but I will receive a small commission from the seller.  Thank you for supporting Hodge Podge Craft in this way.
I love the idea of looking back together over past years, as well as looking forward to the new one.  Chops (20 months) is still a bit young to fully join in this, but I think Pickle will be more than up to the task.  This year, we will be filming the kids answering a few questions.  Next year, we will watch this year's videos back and record new ones (answering the same questions).  I think this will be a new years eve family tradition that becomes more fun each year we do it!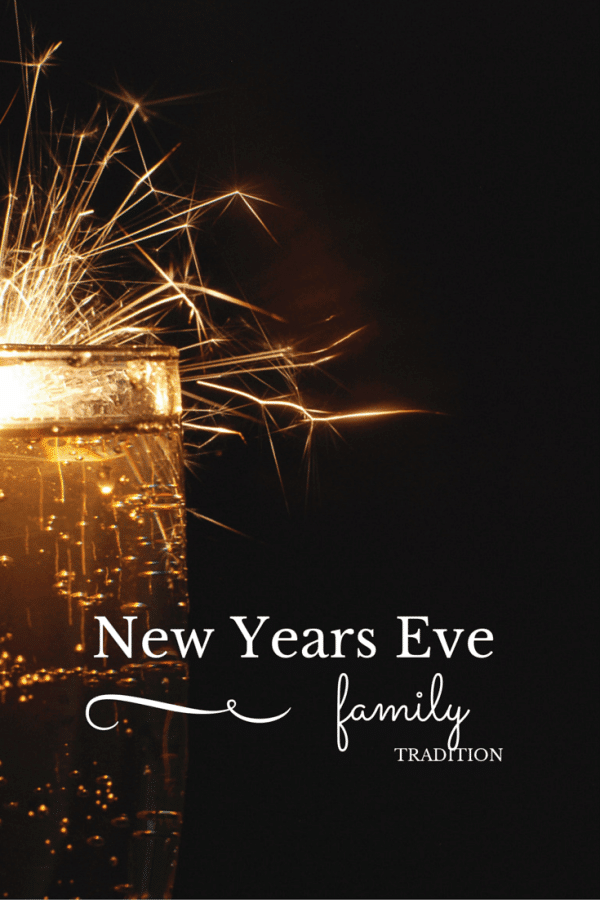 Questions for a (kids') New Year's Eve video:
What is your name?
How old are you?
What do you love to eat?
What is your favourite film?
What is your favourite book?
What is your favourite song?
Who is your best friend?
What do you want to do when you are a grown up?
What makes you feel happy?
What makes you feel sad?
Can you remember something you did this year that you really enjoyed?
Is there anything or anyone that you miss?
What do you think love is? (Mister Podge came up with this one, in hope of comedy answers during the early years and later on, something more insightful/creative)
So that's our (new) New Years Eve family tradition.  I'm quite excited about it!
As Pickle and Chops get older (and are able to stay up later), I would like to introduce more traditions – for instance, letting them toast the new year at midnight with cookies and milk…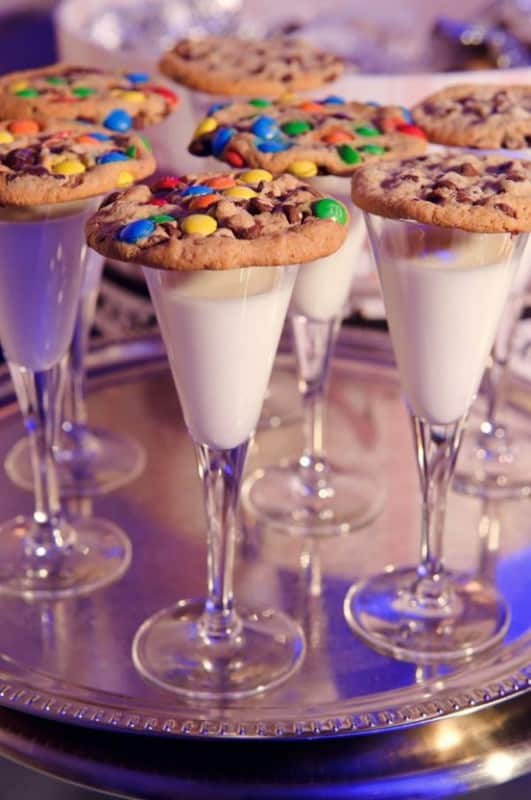 (image credit: Style Me Pretty)

Some future family New Years Eve family tradition ideas:
Play a particular board game or card game (and keep a running tally of how many times each of us has won over the years)
Have a special candle-lit dinner together (with the same meal every year).  Maybe give it a special name – e.g. "The HodgePodge Family's New Year Gnocchi"
Take turns to propose a toast to someone or something that made the past year special for each of us. These pretty champagne flutes are perfect for this.
Make a time capsule (we will probably only do this once, while the kids are quite small, then open it before the eldest leaves home). This airtight & waterproof container would be a great way to keep the contents safe.
Give each family member a scratch card (a chance for a lucky start to the new year?  You never know…)
Do you have any more New Year's Eve family traditions?  Do tell..!
(some of the ideas in this post were inspired by kate{mats}' birthday reflections time capsule post, so many thanks and credit to her!)
*photo credits: Anna Storm & StyleMePretty
Save
Save