This is my second learning to crochet project.
I've been searching for simple, yet fun (and also free!) patterns and this one was so cute that I had to have a try!
I found this GORGEOUS little crochet owl at Love the Bluebird (where Laura shares her adorable pattern for free) – click on the photo to see her full post!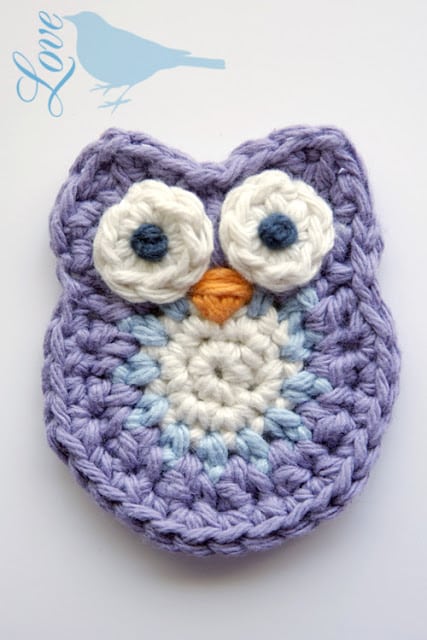 Here's my attempt.  I think I must have put in an extra row around the body, resulting in a rather portly owl and his beak is slightly longer than Laura's, so he looks a little stern, but I'm still pleased with the way he turned out, especially as it was only my second crochet project.  What do you think?
https://www.instagram.com/p/fa18eWmegO/
P.S. For those of you wondering what age kids can start to learn crochet, Judit at Monster Yarns advises age 5 upwards (though of course this depends on the individual child and their ability to concentrate/sit still)!  Can you crochet?  At what age did you learn?