Top 10 gorgeous wedding craft ideas which are simple enough even for kids to do!
These fabulous wedding craft ideas are so easy, the kids can help you make them, so why not recruit your little nieces, nephews, siblings, friends' (or your own) kids to help with crafting..?  Here are 10 easy, but beautiful wedding craft ideas that are perfect for little fingers…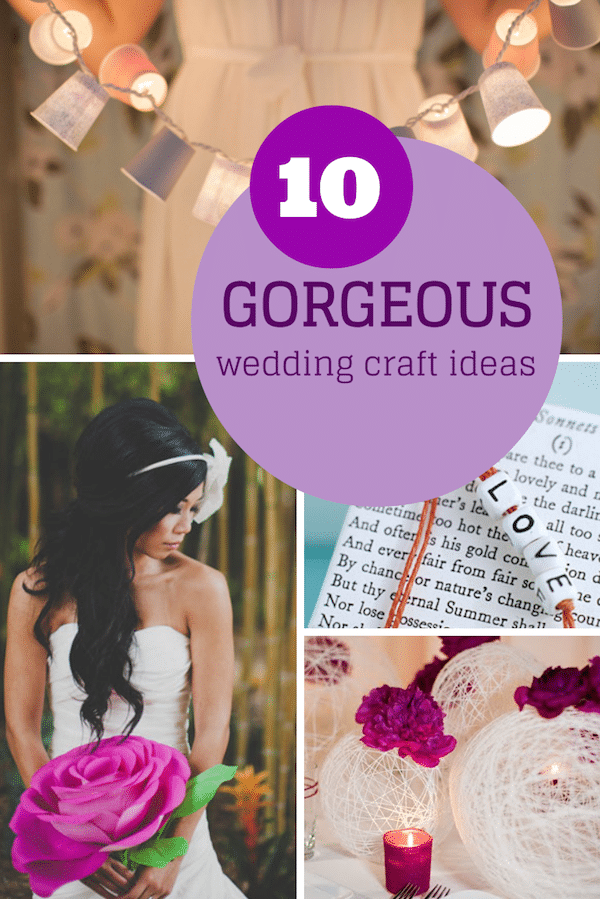 *this post contains affiliate links*
When you purchase something after clicking on an affiliate link, the price you pay will not be affected, but I will receive a small commission from the seller.  Thank you for supporting Hodge Podge Craft in this way.
Gorgeous (and simple!) wedding craft ideas:
1. Bookpage jars
How cute are these centrepieces made from recycled jam jars?  Full tutorial by Arrow and Apple
.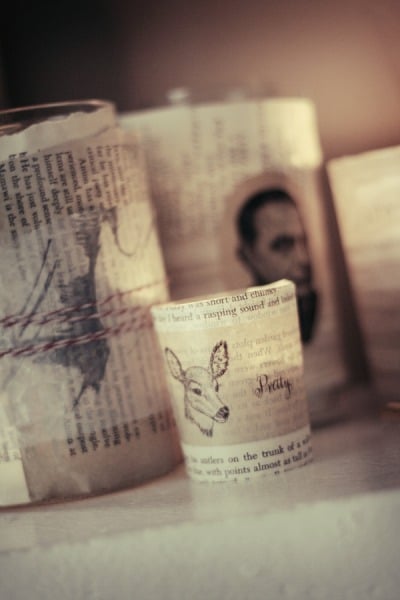 2. Origami cranes
Make them in all white or in a rainbow of colours and string up garlands for a photo backdrop, use them to decorate your cake, or give as favours – idea and photo from The Little Canopy.  Legend has is that if you make 1000 cranes, you will be granted one wish (for example: lifelong health, prosperity, or good fortune).  If you can make 1000 cranes yourself, it would be a great example of the patience needed for a successful marriage, but wouldn't it be more fun to let the kids help you with this task?
Here's an easy video tutorial for them to follow.  Find coloured origami paper here.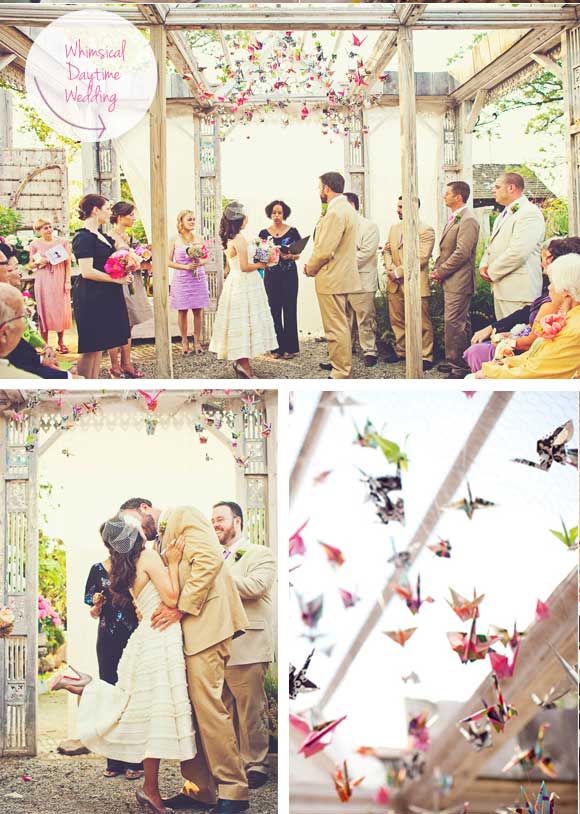 3. Sonnet favour boxes
Tutorial from Martha Stewart
.  Get the kids to help thread the letters onto twine for you (great for fine motor skills and literacy)!
Letter beads make such a cute detail!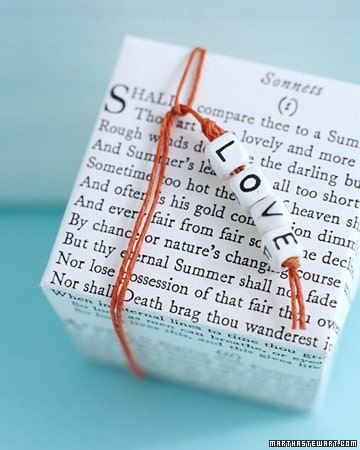 4. Mexican wedding cookies

Recipe from Easy Living.  Bake these with the little ones, then pack them up in these cute boxes and give them out as favours.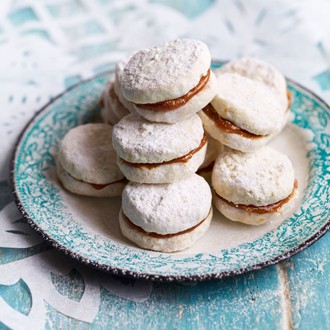 5. Bridesmaid survival kit
Idea by 100 Layer cake – give the kids a stack of things to include and ask them to stuff goodie bags.  Mister Podge and I made something similar for the guests who were staying at our wedding venue.
We included: some chocolate, a mini sewing kit – in case of wardrobe malfunctions, earplugs – in case they wanted to go to bed before we did, a fan for hot weather (it was!), mini toiletries for the ladies,  and alkaseltzer for the morning after.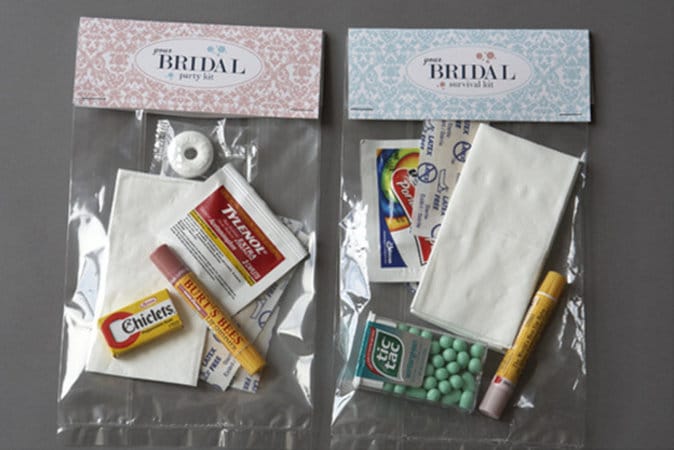 6. Photo booth wedding invites/save the date cards
Ask the kids to take photos while you pose!  This genius idea is from Wedshare – Julia & Jonathan's photo by Arravan314 via Flickr (the camwow app can give you a similar effect instantly using an iPhone, which you can then print onto photo paper).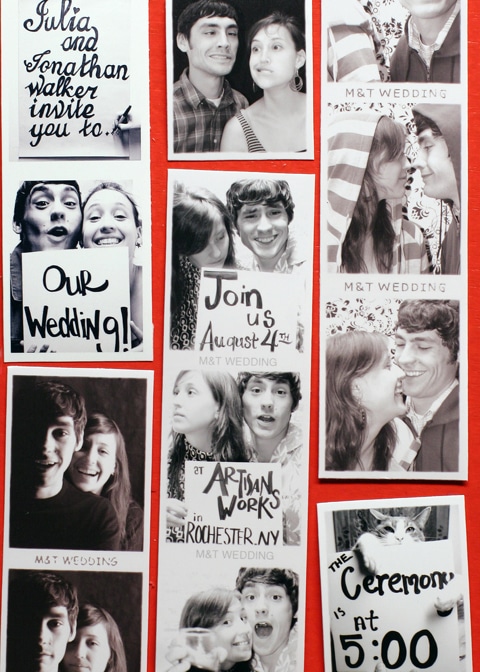 7. Simple string centerpieces
Made with a balloon and fabric stiffener (pictures and how-to from Project wedding).  You could also hang these from the ceiling with fairy lights inside them – beautiful.
8. Giant crepe paper rose
Full tutorial from Green Wedding Shoes (ask the kiddos to cut out and curl the edges of the petals for you).  Seriously, how fabulous is this?!  You can keep your crepe paper bouquet forever this way too.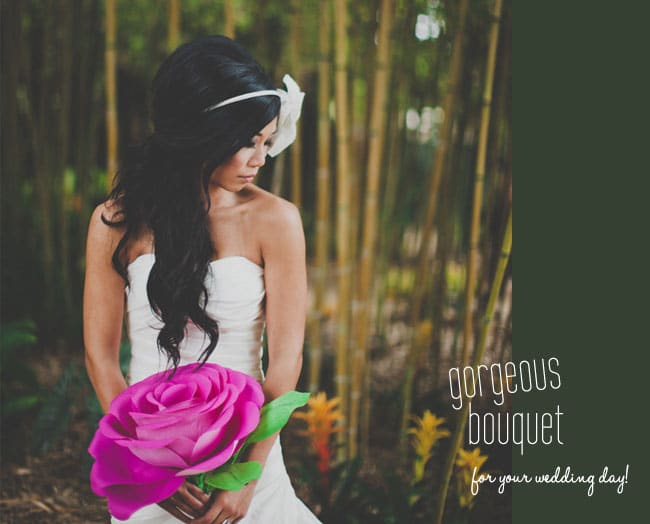 9. Paper cup fairy light decorations
Photo and tutorial by Hey Gorg (lots of cutting and sticking for small people to do).  I love this paper cup lantern idea – it's so cute for an outdoor wedding…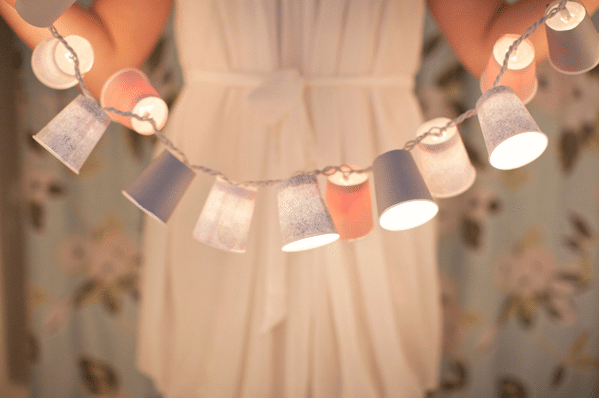 10. Stamped kraft paper napkin rings
Simple, yet beautiful tutorial from Belle & Chic.  Cut, stamp and stick (set up a production line with the kids) – easy as that!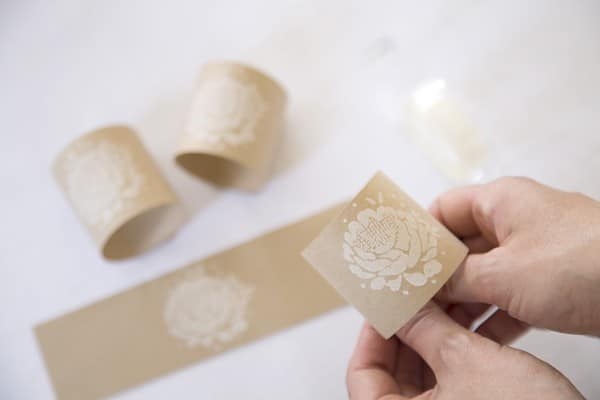 Final thought:
To keep the children at your wedding happy/occupied, why not make them each a wedding goodie bag?  Bridal musings
 has some great ideas on what to include (bubbles and stickers are always a winner with my 2)!  You could also put in some free printables (blank faces drawing page from Babbles & Dabbles and eye-spy/scavenger sheet from Emmaline Bride)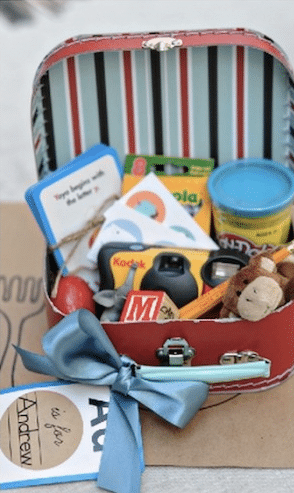 How about painting some rocks for place names (no.18)?  Or making your own scented candle teacup favours?  Or organising an English fete themed wedding?
If you'd like even more simple wedding craft ideas, look no further: 10 more simple craft ideas for a DIY wedding.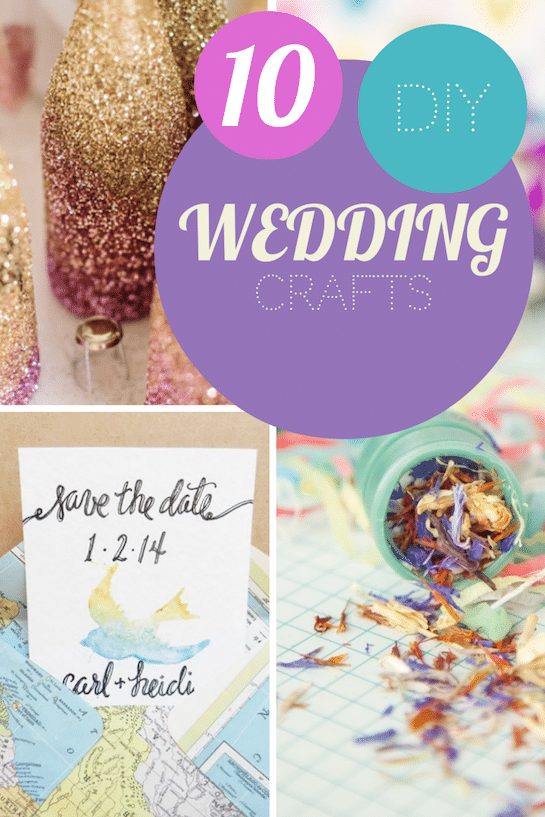 And for even MORE DIY wedding craft ideas, follow my Pinterest board!


Follow Hodge Podge Craft's board DIY wedding crafts that kids can help with on Pinterest.
Save
Save
Save
Save
(Visited 3,364 times, 2 visits today)