Teeny-tiny-tastic crafts (Tuesday Tutorials)
My favourite three teeny-tiny craft ideas from last week's #Pintorials, plus link up to this week's Pin Party.
Last week we had so many fantastic #Pintorials, it was very difficult to choose a top three, so thank you for sharing your posts!  I've decided to focus on teeny-tiny crafts in my round-up because I think they're so clever and of course super CUTE.
Why not pop over to see what Kate, Anna & Anthea have chosen to feature?
1. Egg box fairy tale shoes
Zing Zing Tree's dinky pointy shoes made from papier-mache egg cartons are just magical.  Who wouldn't want to make some of these?  They could double as Elf shoes for Christmas!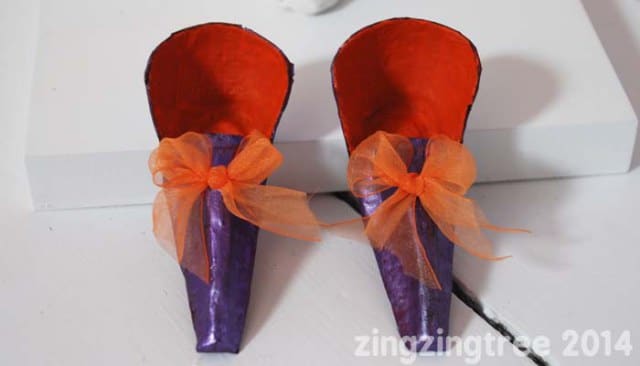 2. Walnut shell sailing boats
I absolutely adore these sweet mini boats from Gingerlillytea.  I can totally imagine Thumbelina floating off in one and the idea really appeals to my inner-child.
3. Origami bird chopstick holder
ET Speaks From Home shared 8(!) origami chopstick holder tutorials.  They're all great, but my favourite by far is this pretty little bird.  Although I'm not sure I could bear to sully it with dirty chopsticks…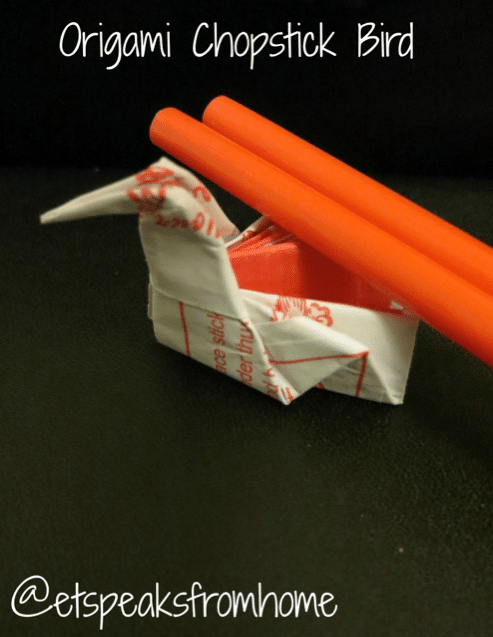 Why not link up this week?  Here's a reminder of the rules…
The #Pintorials Rules:
Add the URL of your Pin or blog post below. We will then add it to our Pintorials Pinterest Board. It must be an instruction based post of some kind but this could be crafts, recipes or anything else. It can be old or new, but please only add each thing once and add only one post a week.
Follow the Pintorials Pinterest Board. If you'd like to follow your hosts too that would be fabulous.  We are Gude, Kate, Anna and Anthea
Visit at least 3 of the sites pinned below and pin them to one of your boards. If you'd like to say you're visiting from #Pintorials that would be marvellous. Of course you can pin more than that if you want!
You don't have to use the badge, but it would be great if you can, or if you'd give us a text link. The more people know about Pintorials, the more can join in the party!
P.S. You can grab the blog badge here if you'd like to use it.
Tuesday Tutorials linky: