What to do with the kids on New Years Day.
Happy New Year!
Is your head a little sore?  Weather miserable?  Wondering what to do with the kids on New Year's Day?  Kids full of beans as usual and needing to be entertained?  Mall, pool and soft play closed for the bank holiday?
Relax!  Here are some ideas to get you through the first family day of the year…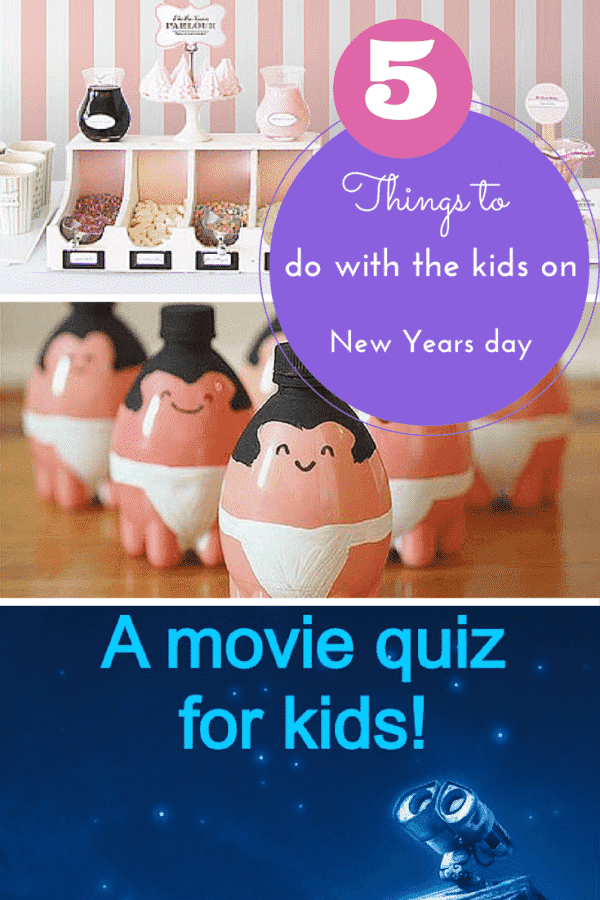 What to do with the kids on New Years day: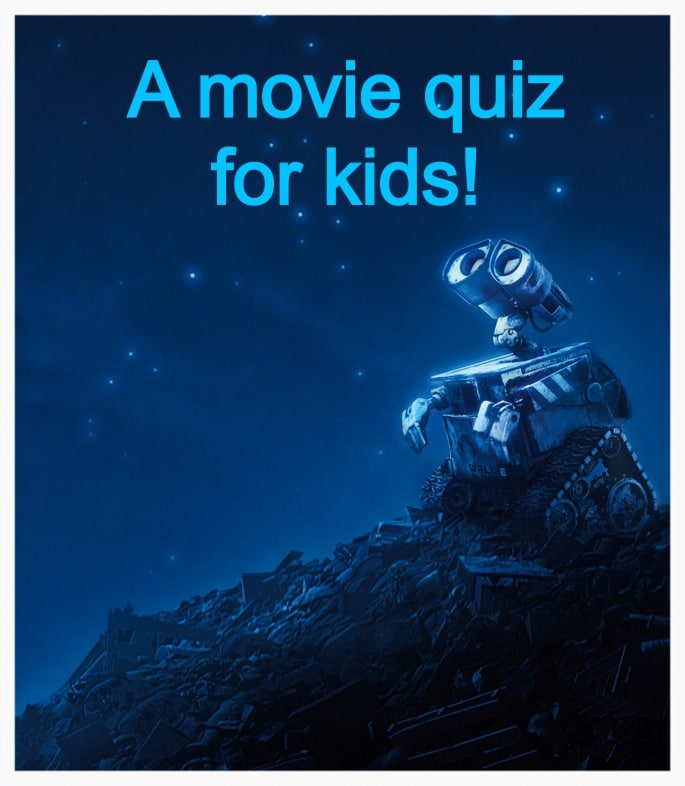 1. Challenge your kids to a movie quiz!
Download the free printable quiz here Children's Films – questions and see who can get the most correct answers (have a prize ready – it could just be a free printable 'winner' certificate), then choose a DVD to watch together (quiz answers here: Children's Films – answers).
2. Brainstorm the new year as a family.
Get a big piece of paper, write the new year in the centre using big numbers and around it, set down everything you would like to do before next Christmas – this could include places you would like to travel to, goals you would like to achieve, resolutions, new skills or activities that you would like to try, people that you would like to spend more time with, etc.  You could draw pictures, cut and paste photos, or images from magazines or brochures and decorate the paper, then put it up somewhere you can see it all year round (like the fridge).
Here is ours for this year (and we plan to add more photos, postcards etc)!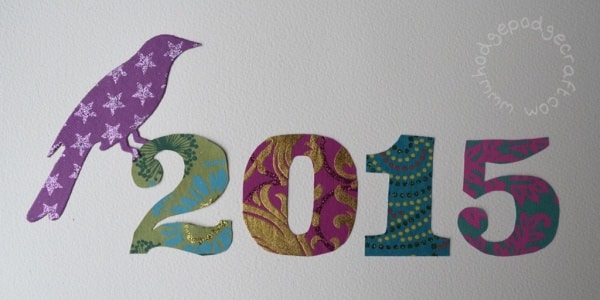 3. Make New Years Day family ice cream sundaes
Give everyone a bowl (or glass) and set up a sundae station with different flavour ice-cream, sweets, syrups and sauces, sprinkles, chocolate chips, fudge, cream, crumbled biscuits, marshmallows and fruit (anything sweet leftover from Christmas will do)!  Let the kids design their own sundae, give it a special name and then take turns tasting each others' creations.
Photo and inspiration from EatDrinkChic.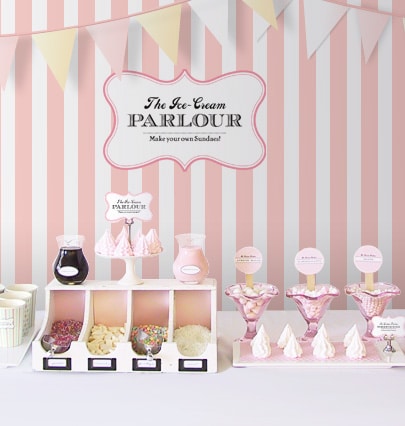 4. Make some thank you cards together
New Year's Day is the perfect time to create (and write!) some thank you cards for all the Christmas gifts your kids received.  If you're stuck for inspiration, check out Hodge Podge's super simple thank you cards (that even toddlers can help with).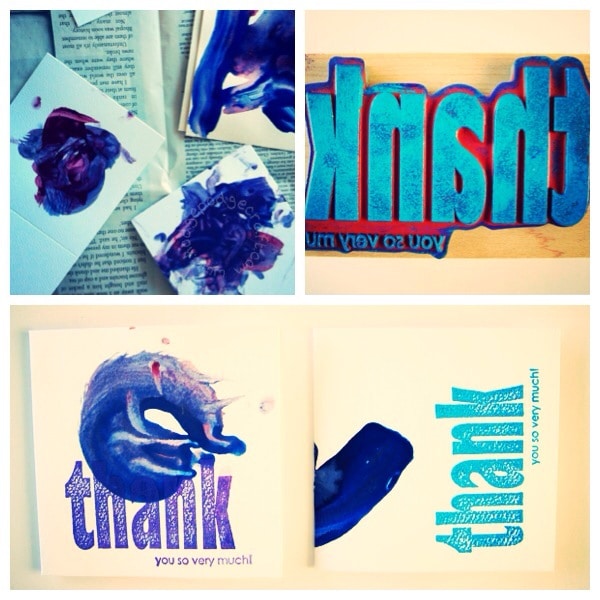 5. Go bowling (or bowl at home)
Some bowling alleys are open on New Year's Day afternoon, so you could go out with the kids and get a little exercise without getting cold and wet.  However, if your local alley is closed for the holidays (or you spent too much on Christmas and need to economise), you could set up your own bowling alley at home using up-cycled plastic bottles.
Idea and photo here from Dump-A-Day.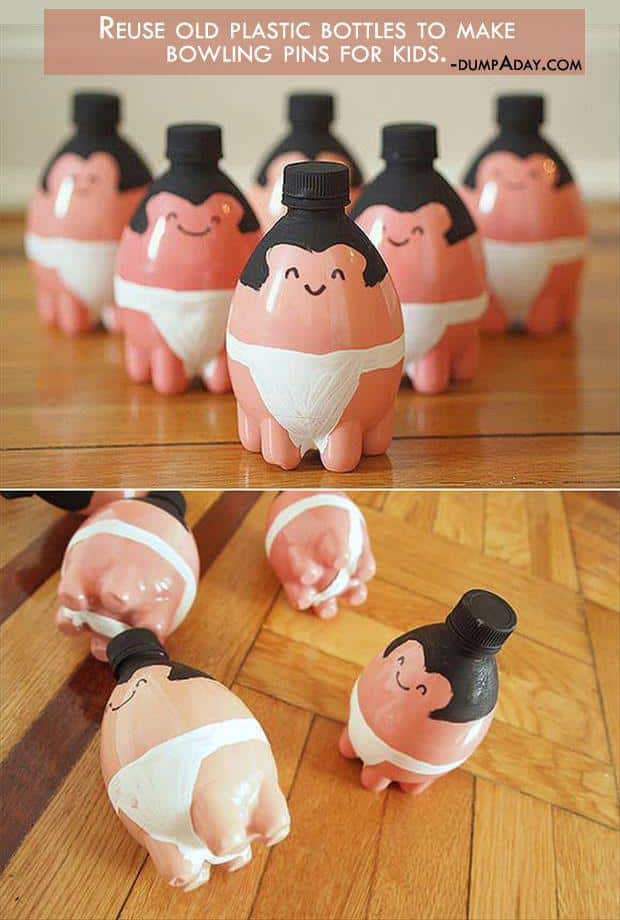 What do you like to do on New Year's Day?