Send happiness through the mail!
Hello friends!  I have been working hard on a dream of mine (and so has Mister Podge) – to launch an online stationery boutique – and I am very excited to let you know that it is ALMOST open!
With The Paperdashery I hope to inspire, encourage and help you to send happiness through the mail…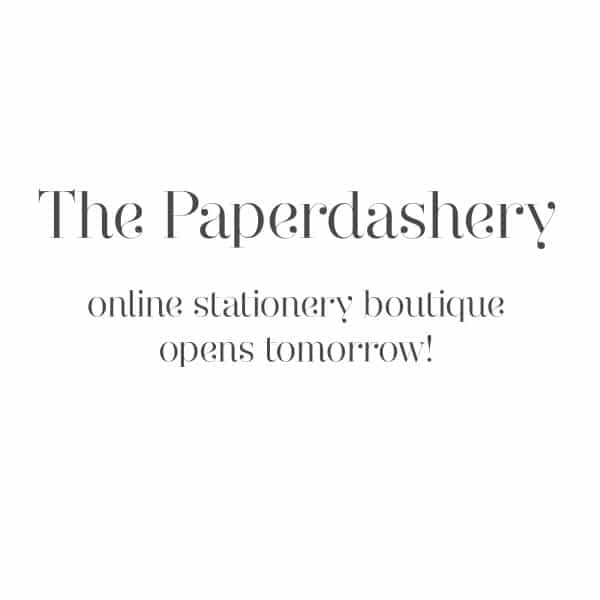 I would really love it if you would visit The Paperdashery tomorrow and let me know what you think by emailing me or commenting below.  Thank you x
P.S. You can click on the picture above to sign up for a launch day special offer (if, like me, you are also obsessed with stationery, washi tape and twine)!