Mini Christmas craft jar gifts for kids
A quick and inexpensive present idea for kids!
I've made these mini Christmas craft jar gifts for kids using tiny favour jars and crafting materials that I already had.
This Christmas I was inspired by A Nest for All Seasons' craft kit jars for adults (I'd love any one of these for Christmas!) and thought the idea could work just as well for children.  I found these cute little favour jars at Paperchase and filled them with various crafty bits to make mini Christmas craft jar gifts for kids…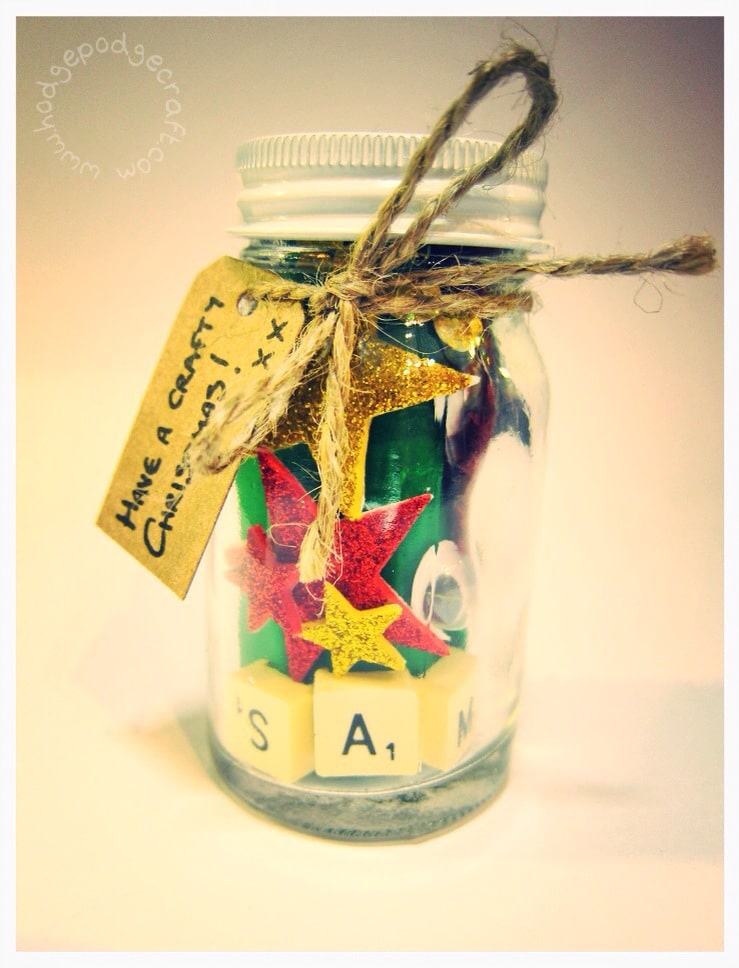 I really wanted the jars to inspire children to craft (as opposed to tell them what to make), so I included a variety of things (googly eyes, sparkly stars, feathers, ribbon, shiny dots, tissue paper).  I also included the letters of each child's name (one with foam letters, the other with Scrabble tiles), so that they could play around with those and use them in their crafty projects.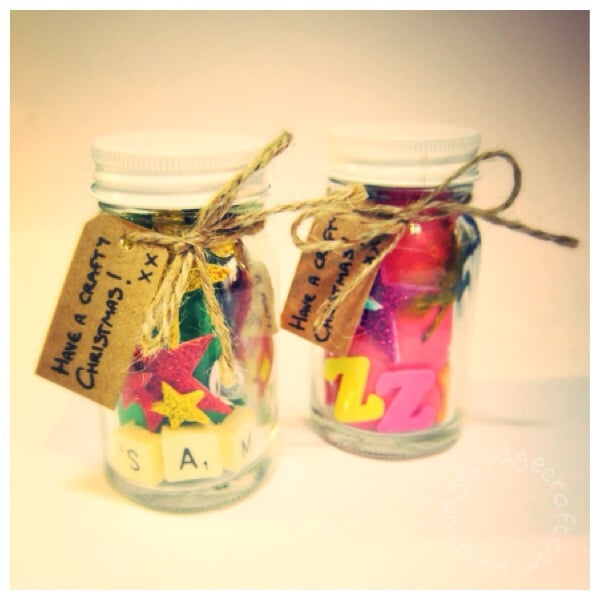 These were inexpensive to make, as I already had most of the craft materials, but even if you had to buy them, you could buy a big batch of materials and split them, so that the cost per jar/child works out to be very little.  Although they didn't cost much, I think they look really fun and I hope that they will inspire their young recipients to get (even more) crafty and creative!
(Visited 577 times, 1 visits today)