Free floral meadow embroidery pattern
Today's post is a free embroidery pattern that I designed for my Granny's birthday.  I wanted it to look like a cross-section of a meadow, with lots of grasses, seed heads and small insects.  Take a look at the pictures and download the pdf if you fancy making it yourself!
It's been a bit quiet here recently hasn't it?  That's because I'm in the midst of a very exciting new project.  I promise I will tell you all about it very soon…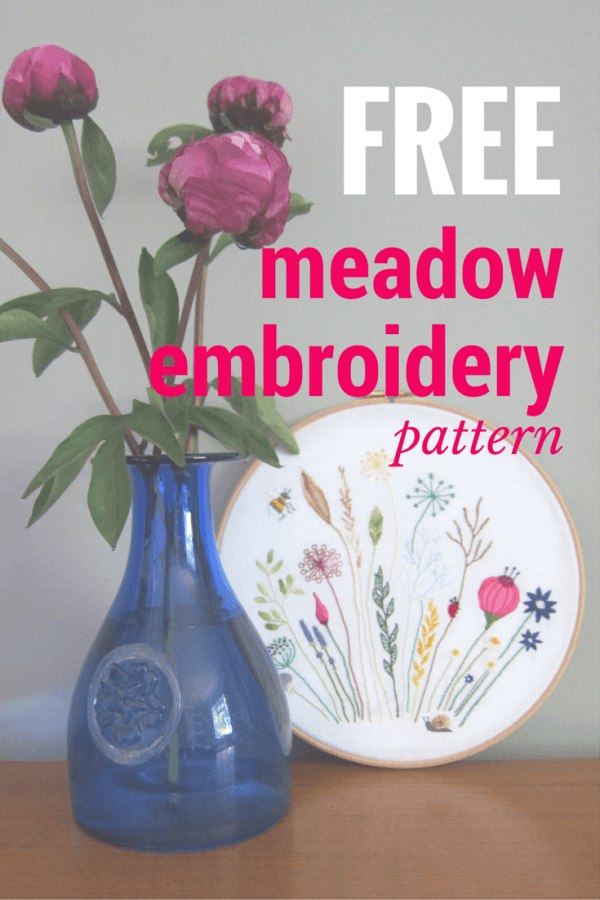 *this post contains affiliate links*
When you purchase something after clicking on an affiliate link, the price you pay will not be affected, but I will receive a small commission from the seller.  Thank you for supporting Hodge Podge Craft in this way.
To make a floral meadow embroidery, you will need: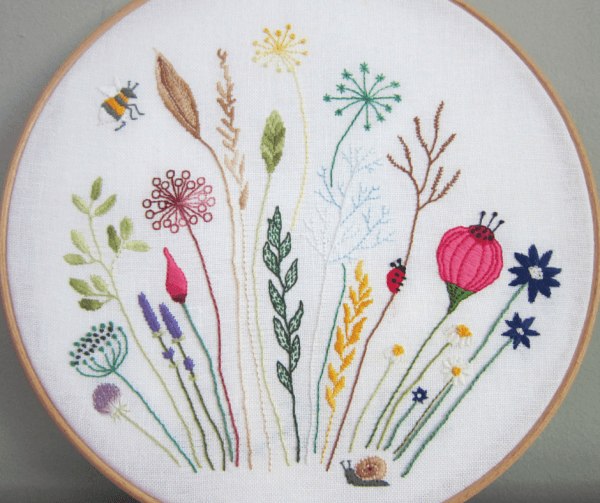 How to make a floral meadow embroidery:
Download the free embroidery pattern and print in A4
Use your light box to trace the pattern onto the linen using magic disappearing fabric marker pen (or tape it to the window).  I suggest doing a small area at a time, unless you are an extremely quick stitcher, otherwise the design will disappear before you have had a chance to embroider it…
Start anywhere you want and stitch over the design in your choice of colours.  I did not use the natural (correct) colours for most of my plants, but I still think the design works.  Of course I did use traditional colours for the the bugs!
I used a combination of back stitch, whipped back stitch, stem stitch, satin stitch, seed stitch, french knots and fishbone stitch.  Again, this is not an exact science, so choose whatever stitches work for you (or learn a new one)!
Follow the awesome step-by-step tutorial from Sew Mama Sew to finish and frame your embroidery in the hoop.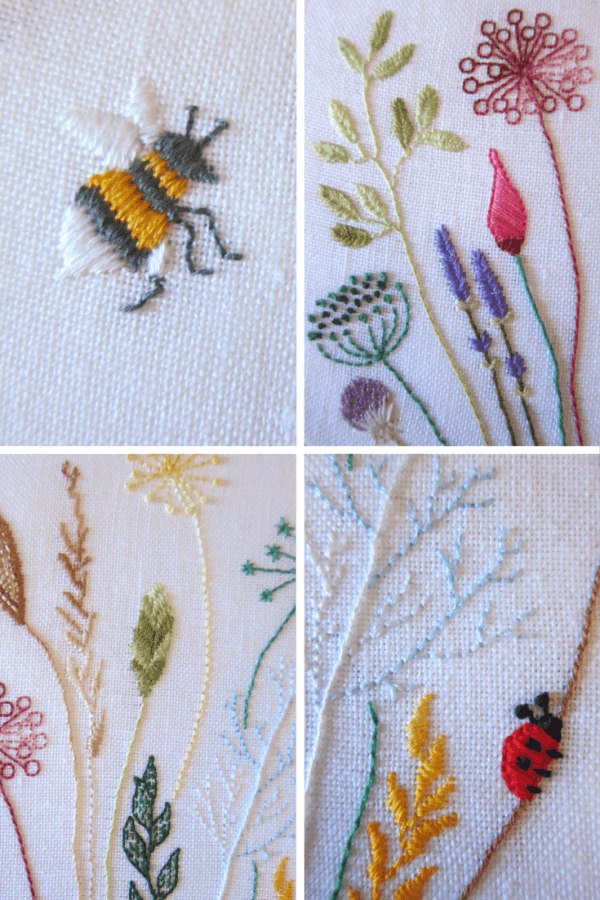 I really enjoyed this stitching project and I especially love how the bugs and snail turned out – so cute!
P.S. Take a look at The Paperdashery's blog for more beautiful craft tutorials including origami ideas…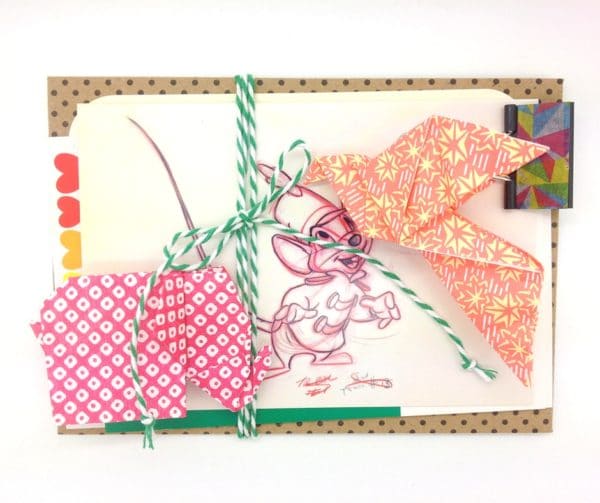 Save
Save
Save
Save