4th July party bags for grown ups!
First things first: these 4th July party bags are a surprise for tomorrow (of course I wanted to share them with you before the 4th July!), so if my future sister-in-law is reading this, LOOK AWAY NOW VICKI!
*this post contains affiliate links – thank you for supporting Hodge Podge*
Are the rest of you still with me?  Great.  Here are my 4th July party bags for grown ups!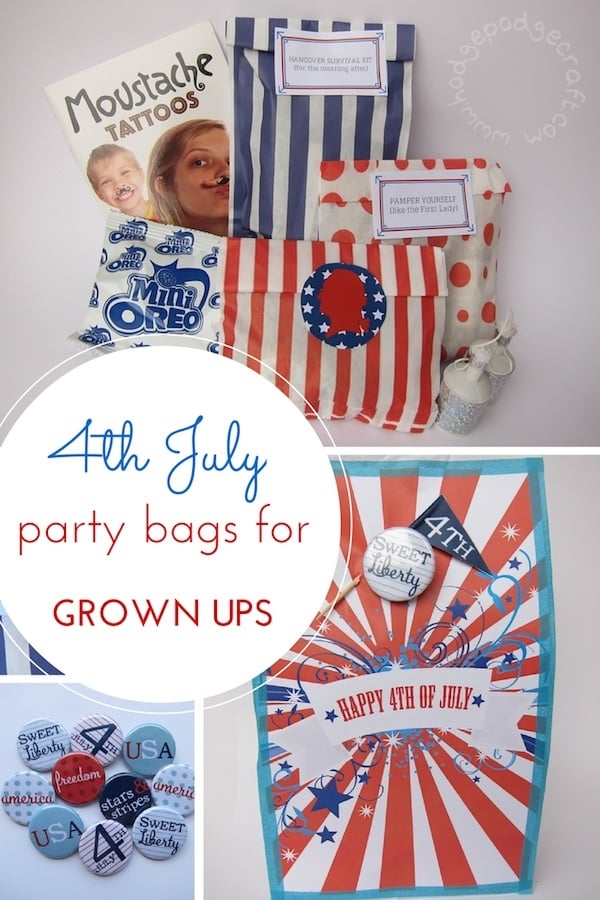 I wanted to make some grown-up 4th July party bags for my future sister-in law's hen weekend.  I found lots of lovely free printables and wanted to share them with you too.
I especially love the way the badges turned out, using Fontaholic's Sweet Liberty cupcake toppers, which are the perfect size to use in my BadgeIt! machine.  I also made mini flags to decorate the front of the 4th July party bags using Fontaholic's free printables, double-sided tape and cocktail sticks.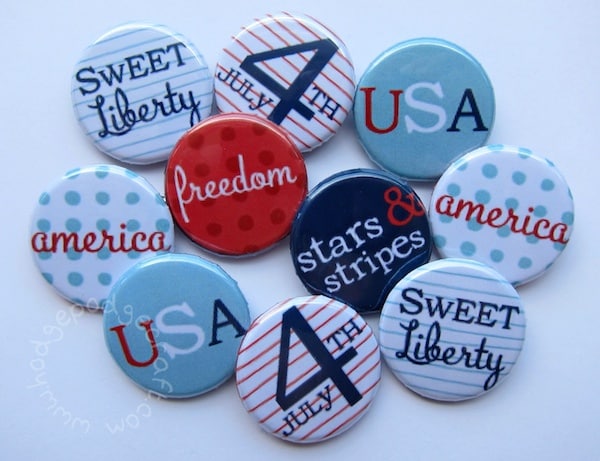 How to make 4th July party bags:
There are 3 elements to my 4th July party bags for grown ups:
1. A hangover survival kit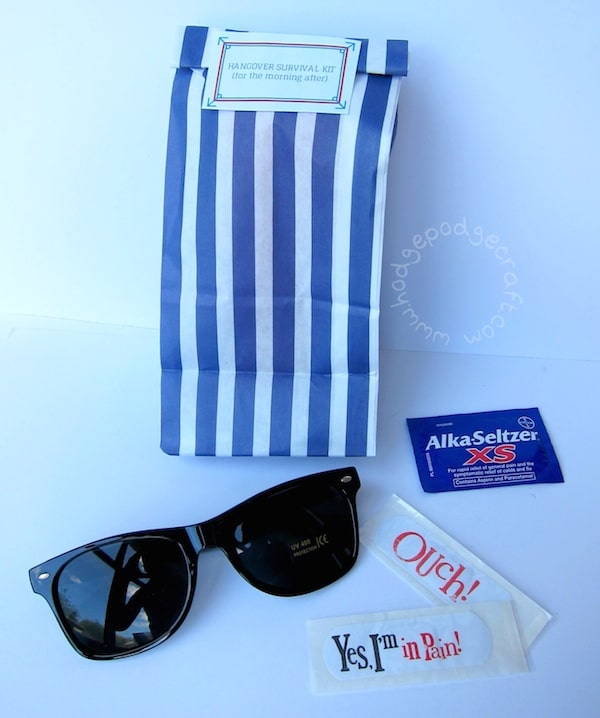 2. A pamper kit
beauty product samples (begged from beauty counters, saved from magazines & collected during hotel visits)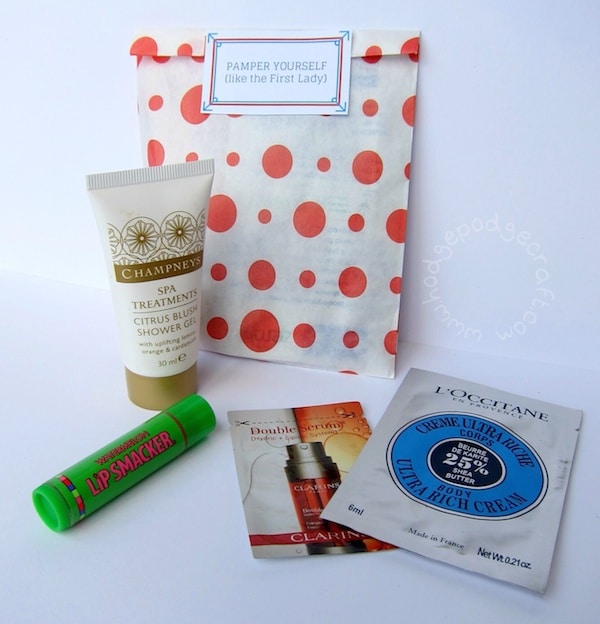 3. Other treats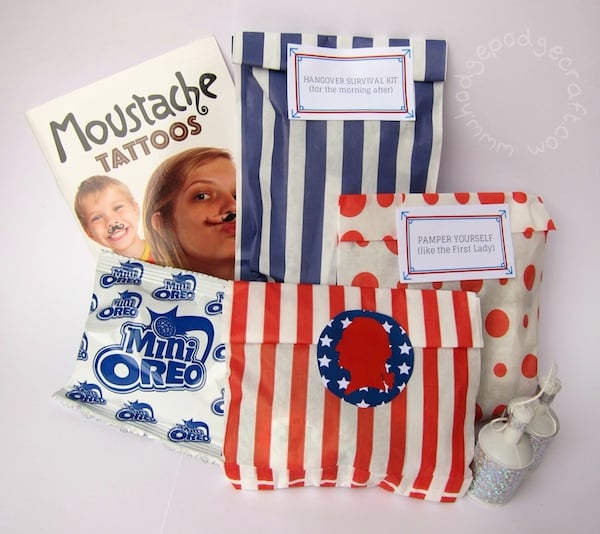 I found this fantastic free printable 4th July paper sack download at Skip to My Lou.  Unfortunately my printer wasn't co-operating and wouldn't print straight onto my paper bags.  I just printed them onto paper instead and stuck them on with washi tape – voila!
I then stabbed a cocktail stick flag through the front of each bag, using it to attach one of the badges, filled each bag with all the goodies and sealed it with double-sided tape.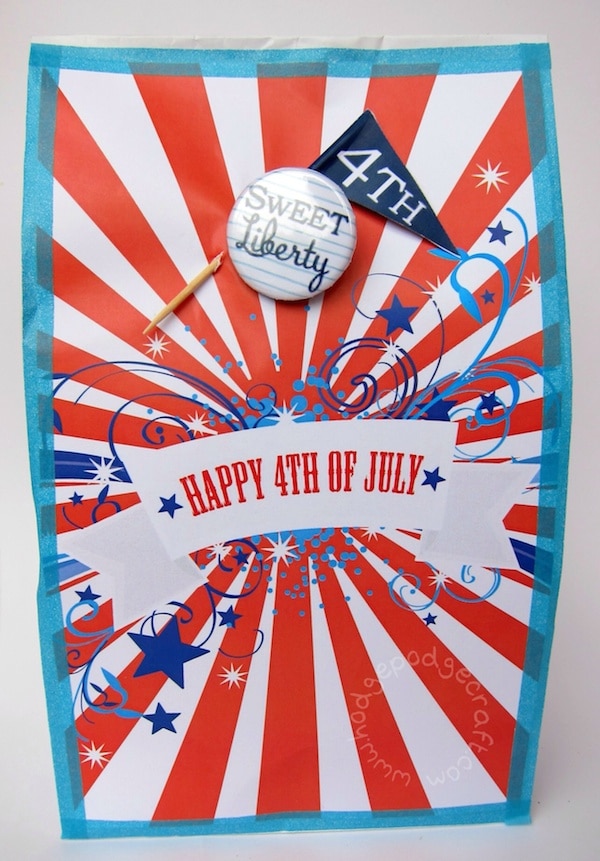 I used the business card template in Canva to make the Hangover Survival Kit and Pamper Yourself labels for the bags.
Like this?  Please Pin it (and follow my 4th July Pinterest board for more great party ideas)!
(Visited 203 times, 1 visits today)