A scavenger hunt exploring texture in nature
This scavenger hunt is inspired by nature and the myriad textures found outdoors.  It's a great way to get kids excited about going for a walk and exploring the natural world around them.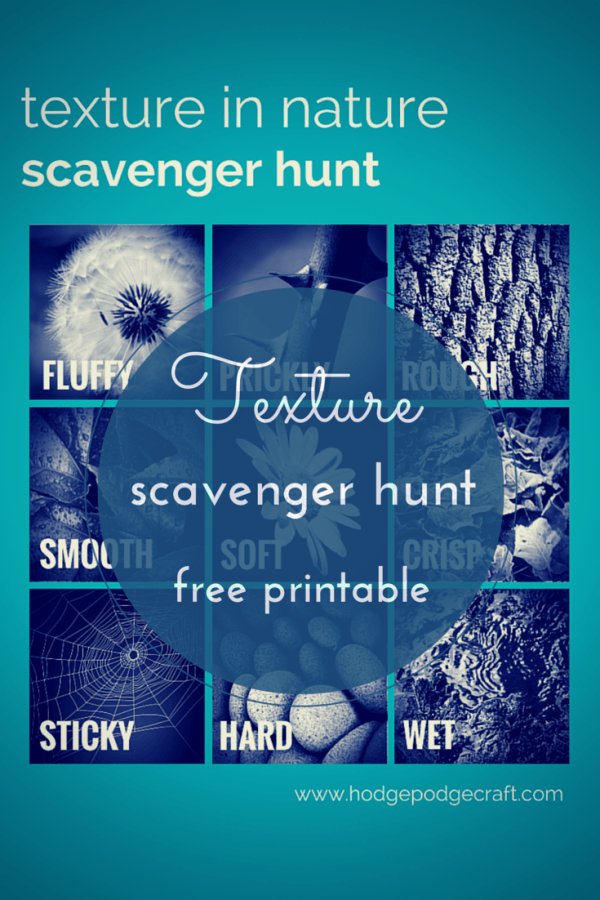 For this scavenger hunt, you will need:
This free printable scavenger hunt list (click to download an A4 pdf)
A pen or pencil to check them off as you find them
A camera or camera phone (optional) to take pictures of the different textures you discover
A dry day (or macs & wellies!)
Now the weather is a little warmer and Spring is in the air, I hope you get to try out this fun family scavenger hunt.  And if you catch the scavenger bug, why not try out my Autumn & yellow nature scavenger hunts too (both with free printable check lists)?
You can find a couple more awesome printable nature scavenger/photo hunt ideas at Homeschool Den.
Happy hunting!
(Visited 4,254 times, 2 visits today)