Easy origami elephant tutorial
I made this easy origami elephant* for a friend's birthday card (and glued it down flat), but they will stand alone as 3D animals, so you could use different size squares and make a whole family of them!
To make an easy origami elephant, you will need:
A true square of origami paper.  The size doesn't really matter, but don't go too small, or it will be difficult to work with.  You don't have to use origami paper either, but make sure the paper is thin, as it makes it easier to fold and manipulate into shape.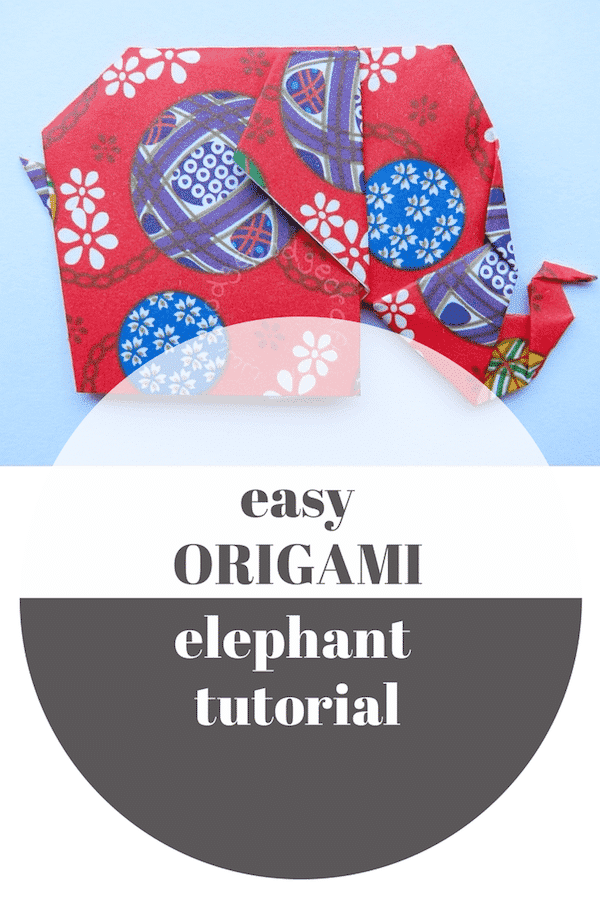 *this post contains affiliate links*
When you purchase something after clicking on an affiliate link, the price you pay will not be affected, but I will receive a small commission from the seller.  Thank you for supporting Hodge Podge Craft in this way.
How to make an easy origami elephant:
Grab your square of paper and follow the video above!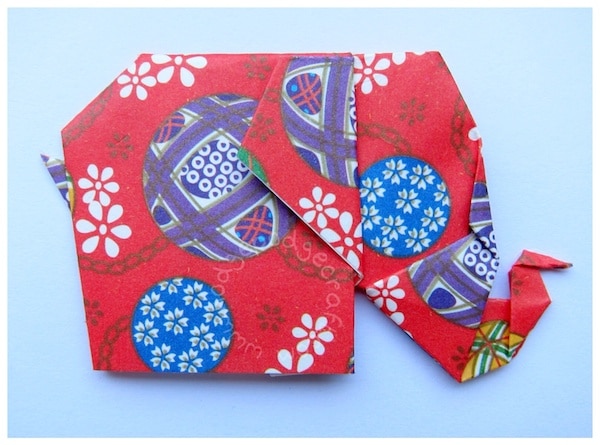 *EDIT: A YouTube viewer has kindly let me know that this model was designed by origami artist Paul Jackson.
I learnt it from a book when I was a child and could not remember who the author was (and sadly no longer have the book).  I couldn't see another tutorial for this online either; though there are plenty of other origami elephant tutorials, none of them look quite like this one!
Save
Save
Save
(Visited 14,507 times, 1 visits today)