Halloween crafts for kids including magic pumpkins!
One of our favourite Halloween crafts for kids is magic pumpkins!  They look a little bit like Cinderella's pumpkin just before it turns into a carriage and are SO easy to make.  Scroll down to the end of this post for lots more awesome Halloween crafts for kids!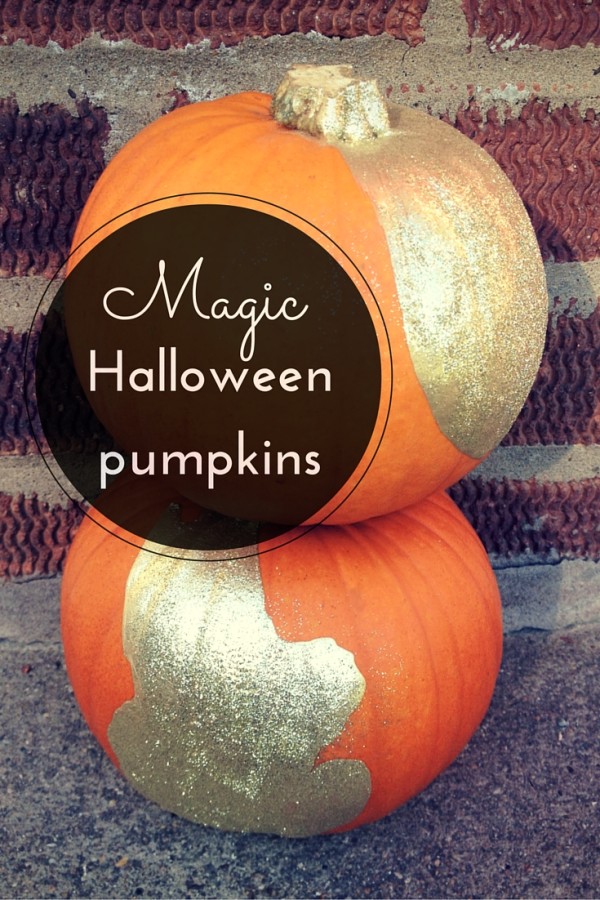 To make magic pumpkins, you will need:
pumpkins (as many as you like – it's fun to decorate different sizes and shapes of squash too)
newspaper/messy mat to protect your table/floor
gold paint
a straw (optional)
gold glitter (we love the really fine stuff that's like sparkly dust)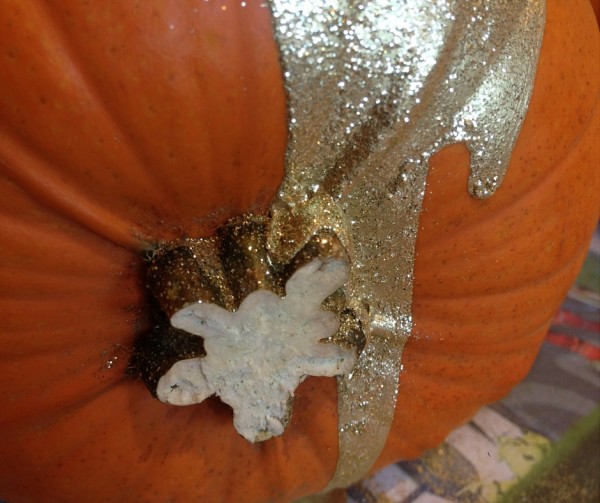 How to make magic pumpkins:
Lay out your newspaper/messy mat and place your pumpkins on top.
Spill, splodge, splatter or brush on some gold paint.  We used a straw to blow the paint across the pumpkin's surface and give a drippy effect near the stalk.
Liberally sprinkle with glitter dust!
Leave to dry overnight.
Use to decorate your home or doorstep.  What could be simpler than that..?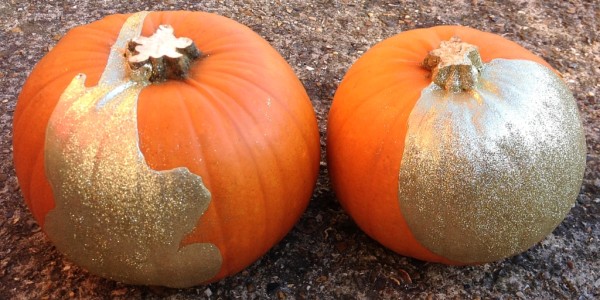 More Halloween crafts for kids (& some recipes too!)…