No carve, metallic Sharpie mandala pumpkins
Easy, pretty no-carve Sharpie mandala pumpkins are fun to make and make great Autumn centrepieces.  Create your own intricate designs and doodle away!
These metallic Sharpie mandala pumpkins are the perfect alternative to carving – less time-consuming, easier and altogether more chic!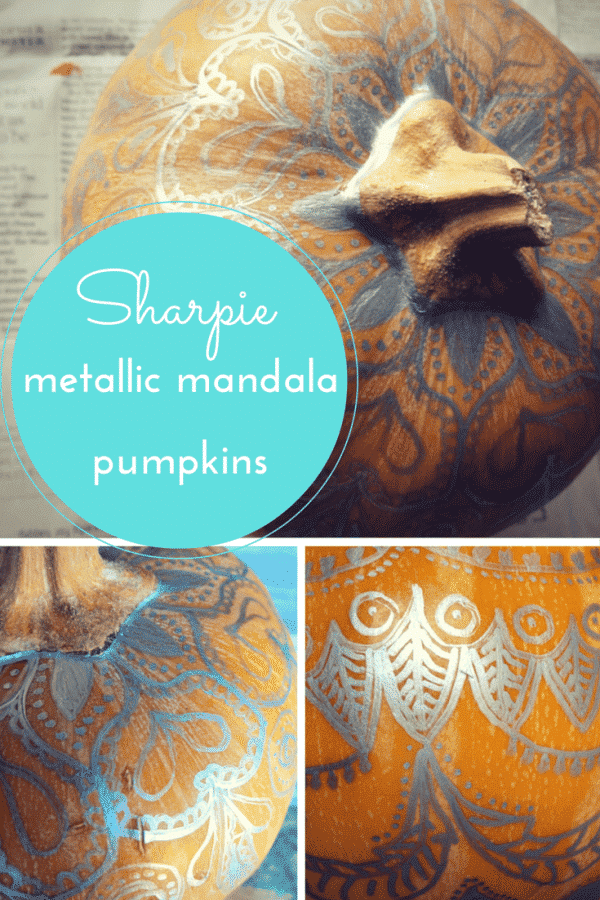 To make Sharpie mandala pumpkins, you will need:
A pumpkin (pick a round one with smooth, firm flesh and few blemishes)
A metallic Sharpie (I chose silver, but gold or bronze would work well too)
A ruler
Your imagination!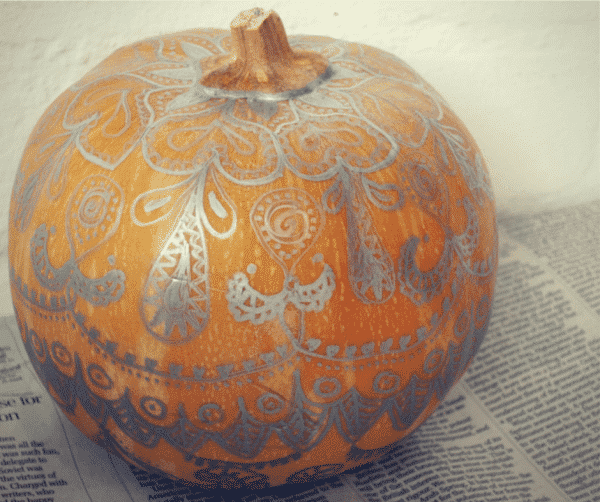 How to make Sharpie mandala pumpkins:
Use this guide from Art is Fun to mark out the dots that will be your mandala guide points, using the pumpkin stalk as your centre point
Draw around the base of your pumpkin stalk to give your first base line
Work outwards in concentric circular sections in whatever design you wish (I used chains, hearts, leaves, feathers, spirals and paisley patterns)
Add extra detail – in this case, more is more!
Wouldn't these make great centrepieces for an Autumn wedding?
(Visited 984 times, 1 visits today)