Make a pop-up shamrock DIY card for St Patricks day
I always think everyone is a little bit Irish (and/or Italian).  My Mum was born in Ireland, so I think I'm entitled to celebrate St Patricks day by wearing green and getting tipsy (not with Guinness though – can't stand the stuff)!  Anyway, if you'd like to celebrate the 17th March in a more wholesome way, you could make this easy pop-up shamrock DIY card for St Patrick's day.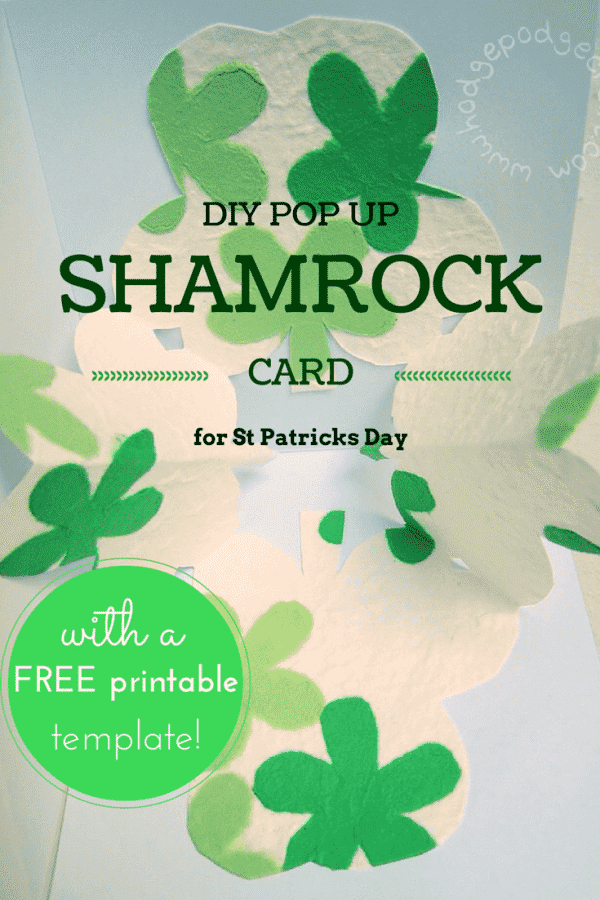 To make a pop-up shamrock DIY card for St Patricks day, you will need:
– a card blank and envelope
– a 'true' square of colourful (green) wrapping / scrapbooking paper
– a pen/pencil
– scissors
– glue
– this free printable template

COST: pennies
AGE: young kids and up

TIME: 
10 minutes or less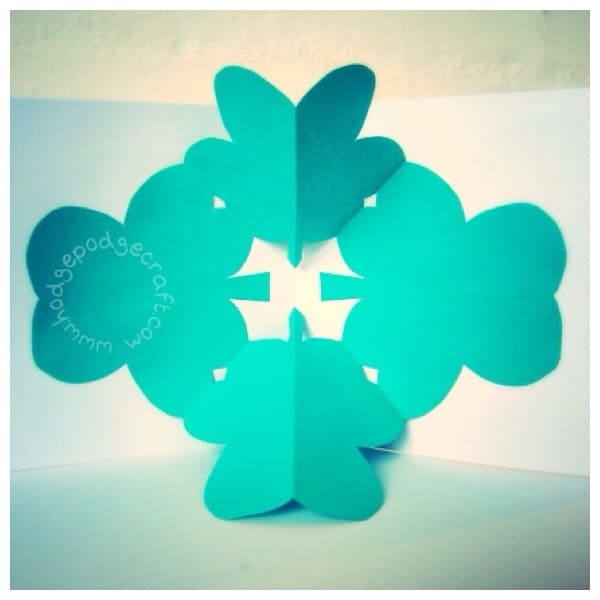 How-to make a pop-up shamrock DIY card for St Patricks day:



Follow steps 1-5 of the pop-up heart Valentine card tutorial (use the photos to help you make the folds)
Use the free printable template to mark the shamrock outline on your folded triangle, then cut carefully along the dotted lines (being sure to leave the marked edges intact!)
Glue one side of your shamrock shape (still folded) to the inside of the card, with the shamrock's stem near (but not next to) the crease line.
Put some glue on the remaining side of the folded shamrock shape and close the card – this will make sure that your pop-up aligns perfectly.
Leave to dry, then check that your card opens and 'pops-up'.
That's it!  Now you can post it to your Irish friend or relative.  I think I'll send the one below to GG (Pickle and Chops' great granny).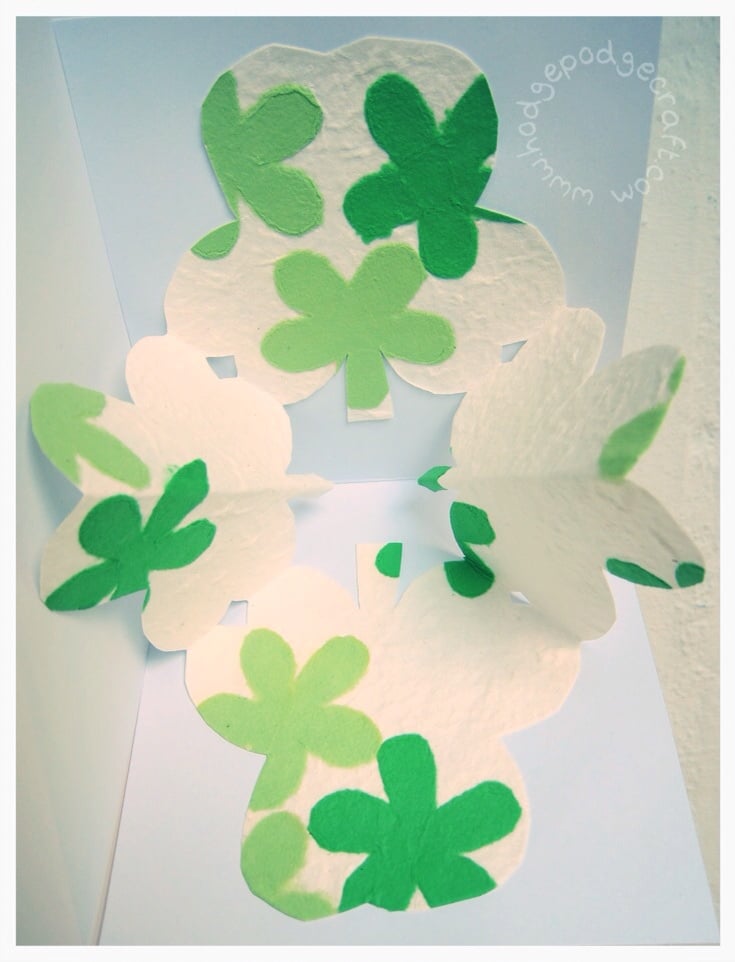 More fun #StPaddys day craft ideas for kids via #GetYourCraftOn:
Rainbow hearts from Red Ted Art
Leprechaun gold salt dough coins from The Gingerbread House
Rainbow paint bleed art from Zing Zing Tree
Felt rainbow cloud mobile from Grace's Favours – Craft Adventures
Rainbow party fans from Damson Lane
Toilet paper roll shamrock wall-hanging from Crystal's Tiny Treasures
Rainbow window mosaic from Here Come the Girls
A round-up, including mixed-media rainbow art at Kathy's Cluttered Mind
Rainbow birthday crown, leprechaun hot chocolate and picture from Domestic Goddesque
(Visited 1,587 times, 1 visits today)