Lucky DIY Money Envelopes for Chinese New Year
Happy Chinese New Year!
Inspired by Artchoo's fantastic post on how to write the Chinese horse character, I decided to use this to decorate some lucky red DIY money envelopes for Chinese New Year for Pickle and Chops (I may ask MisterPodge if we can celebrate tomorrow with a Chinese take-away too)!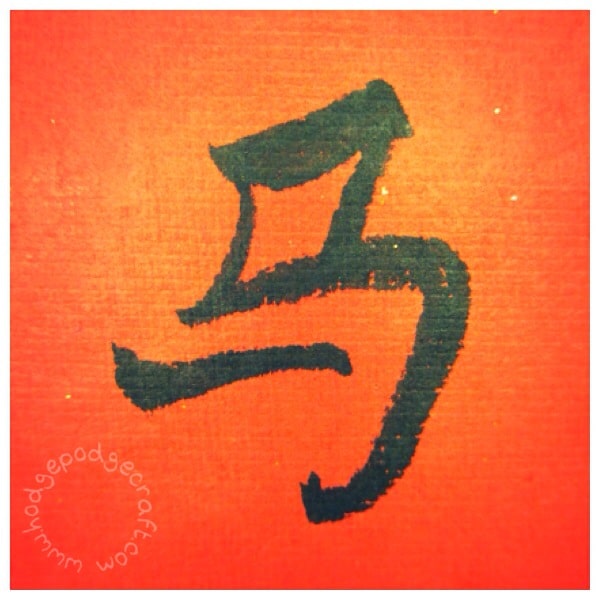 To make Lucky DIY Money Envelopes for Chinese New Year you will need:
– red paper (wrapping paper or scrapbooking paper is perfect for this)
– double-sided tape
– a black ink brush pen or black ink/paint and a brush
COST: pennies (plus whatever you choose to put inside!)
AGE: young kids and up
TIME: 13 minutes or less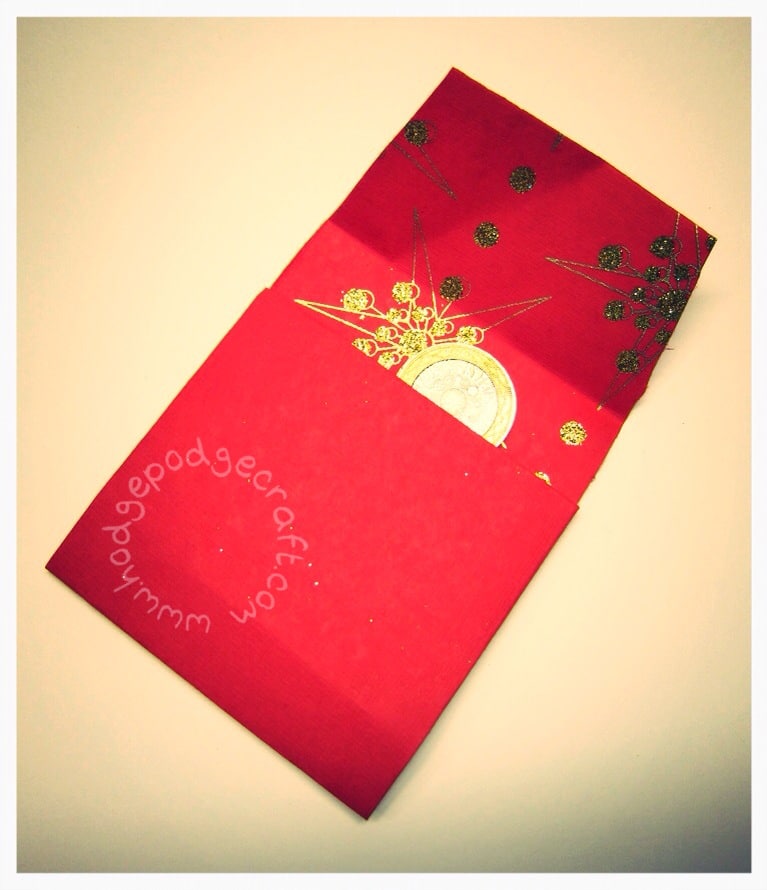 How-to make Lucky DIY Money Envelopes for Chinese New Year:
Cut a long strip of red paper (approx 10cm x 30 cm)
Fold this into an envelope (with a flap at the top) and use double-sided tape to seal the sides.  If your paper is patterned on one side, you might want to make that the inside of the envelope
Use Artchoo's brilliant tutorial to copy the horse character onto your envelope using a brush and black ink, or a brush pen if you have one
Put some money into the envelope and present it to your child using both hands (traditionally giving a gift is a solemn act and they should also receive it with both hands)
I had no idea how many traditions there are when gifting money in a red envelope (always use new money: crisp, unfolded notes, give an even amount of money: 8 is especially favourable – but not a number with a 4 in it and the recipient should not open their red envelope in front of the giver).  You can learn more here.
So you can see that when I took these photos, I used coins (which I have since learned is just not done) I've not given them to the boys yet, so I still have time to swap the coins for (new) notes!
(Visited 1,258 times, 1 visits today)