Chinese Zodiac artwork for kids
I painted this Chinese Zodiac artwork for Chops' bedroom after he was born in the year of the dragon (you can find out your own or your child's Chinese astrology sign, or animal here).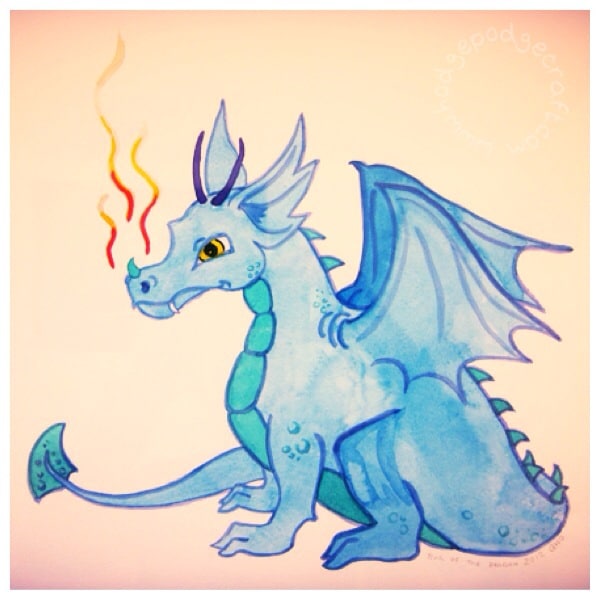 Wouldn't it be interesting to talk about Chinese astrology with kids and then help them make a Chinese Zodiac artwork 'animal' picture of their own sign?  Younger children could colour in this free printable from Activity Village and older children could even try copying the painted Chinese symbol of their animal.
Together you could create a new piece of Chinese Zodiac artwork for your little one's room in time for Chinese New Year of the Sheep/Goat which starts on February 19th 2015.  It would also make a great gift for a baby shower.
Pickle's Chinese zodiac sign is the tiger.  So I am living with a dragon and a tiger (and Mister Podge – a horse).  This explains a lot…