Pompom reindeer Christmas cards (free printable)
A quick and easy free printable reindeer card that kids can decorate – Merry Christmas!
Want to make some quick Christmas cards that even toddlers can help with?
How about these free printable reindeer cards?  'Dasher' out a few on your printer, 'Donner' pompom nose and you'll be finished before you can remember the names of Santa's other reindeer!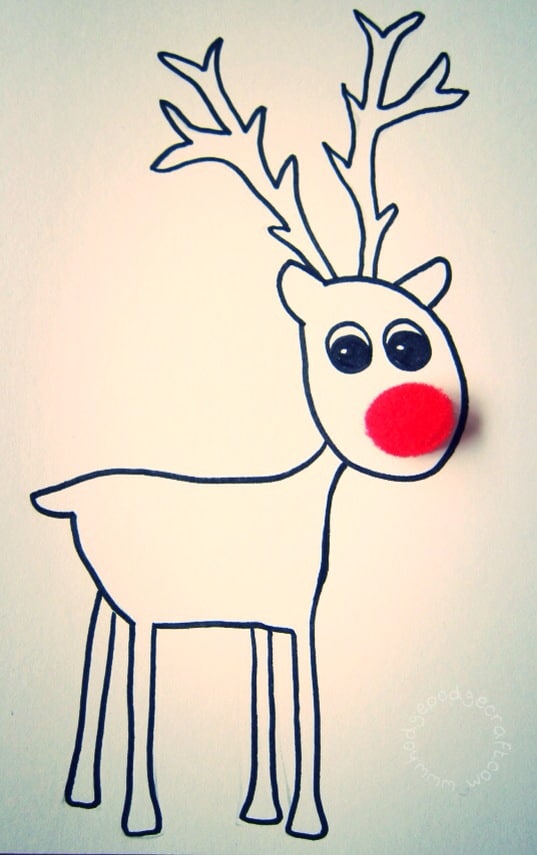 *this post contains affiliate links*
When you purchase something after clicking on an affiliate link, the price you pay will not be affected, but I will receive a small commission from the seller.  Thank you for supporting Hodge Podge Craft in this way.

To make pompom reindeer Christmas cards, you will need:

– thin card / card stock / A5 card blanks
– a printer
– small pompoms (red if you're going to have traditional Rudolphs)
– glue
COST: pennies
AGE: toddlers and up
TIME: 10 minutes or less
How-to make pompom reindeer Christmas cards:

Print out your cards using this free template* (A5 size template, for a finished A6 size card)
Colour the reindeer (optional)
Use PVA glue, Mod Podge or similar to stick a pompom on each reindeer for a nose
Allow to dry overnight, write and post your cards!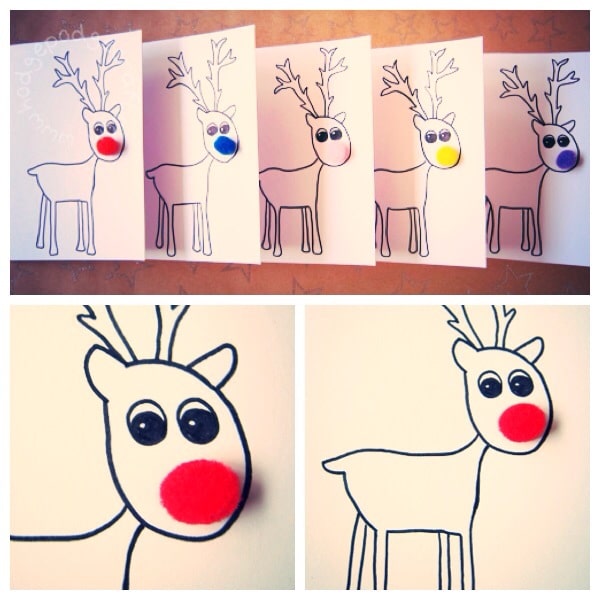 We started with a traditional Rudolph, but it seemed a shame to only use red pompoms, when we had so many other colours, so Bert, Petunia, Yolanda and Patsy (the blue, pink, yellow and purple-nosed reindeer) joined his gang..!
*personal use only please
Save
Save
(Visited 1,728 times, 3 visits today)