Summer crafts for kids: messy crafts & activities
Do your kids love messy crafts?  Mine do!  And Summer is a great time to get outside and get messy without worrying about cleaning up.  So I decided to round up our favourite messy crafts…
12 Messy crafts for kids:
1. DIY chalk paint from corn flour
My friend (AKA SuperMum) recommended this recipe from Apartment Therapy for chalk paint to me and Chops and I had a ball painting our back yard fence.  I could not convince Pickle to try it, but you can't please everyone, can you?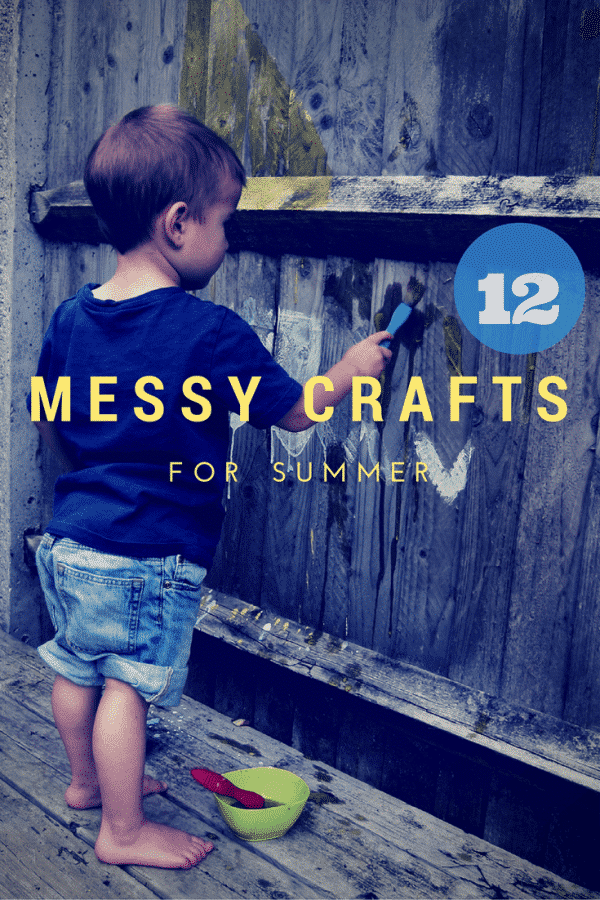 2. Window painting with squeegees
I love this idea from Just Mommies.  It looks SO much fun!
3. Mirror painting
This looks so pretty and In The Playroom's boys really enjoyed it.
4. Frozen paint ice cubes
What a COOL idea from Hands On As We Grow for a hot Summer day.
5. Squirt gun painting
Fancy some modern artwork?  Get your kids outside with paint-filled pistols and try this messy craft from Blog Me Mom!
6. Painting with feet
I would be too nervous to try this idea from Our Little House in the Country indoors, but the feeling of squidgy paint between your toes is just fabulous.
7. Paint-filled water balloons
Time for Play used water colours, which were easy to wash off clothes, fences etc.
8.Masking tape canvas painting
This is one of our favourite messy crafts (and another of SuperMum's ideas!) – here's the tutorial.
9. Egg smoke bombs
I adore this idea from Growing a Jewelled Rose – what kid would not LOVE to give this a try?
10. Splat painting
Red Ted Art decorated a gift by splatting the paper with paint (and it looks great)!
11. Marbled paper with shaving foam
Kids Activities Blog shares this brilliant tutorial for all ages.
12. Tie-dye play silks
These play silks are just beautiful and The Artful Parent's step-by-step tutorial is super-detailed.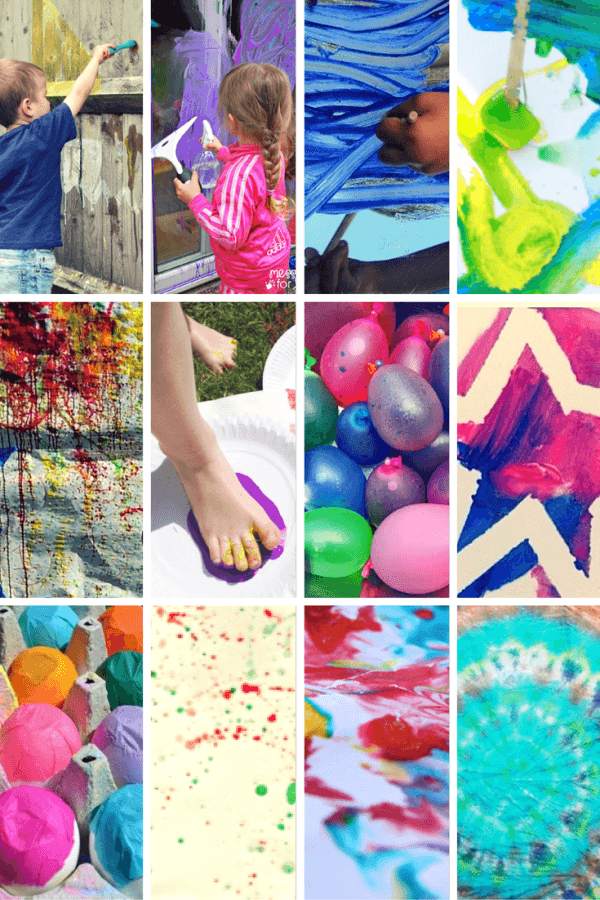 So that's 12 messy crafts for you and your family to try this Summer!
(Visited 1,018 times, 1 visits today)