The best U craft ideas for kids
The best (beginning with a) U craft ideas for kids: underwater sensory glitter sand, upcycled paper bag bugs & plastic bottle monster game.
Here are my top three U craft ideas for kids from last week's #Pintorials linky: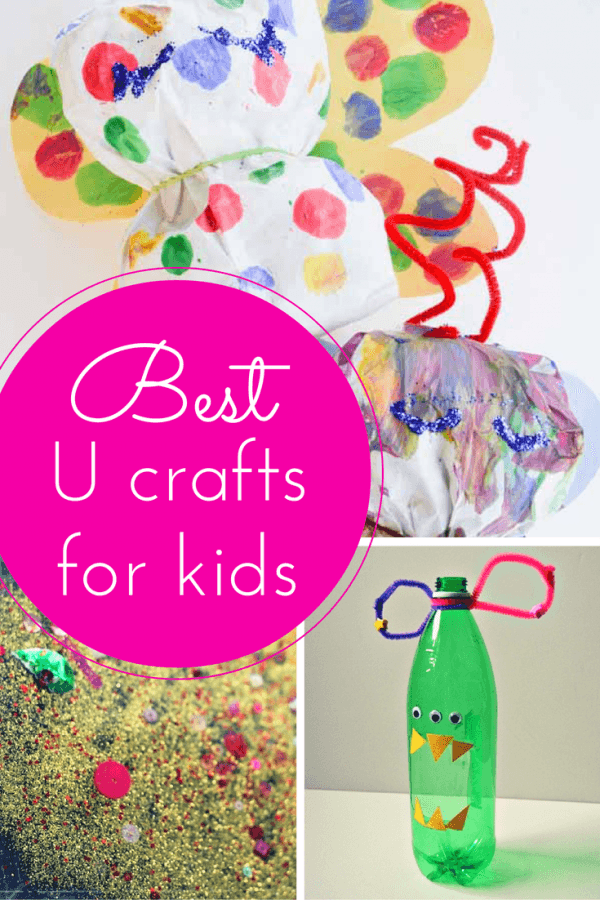 Best U craft ideas for kids:
Upcycled paper bag bugs from A Little Pinch of Perfect: These are beautifully simple and I love the little details of glitter eyes and pipe-cleaner feelers!
Underwater glitter sand sensory tray by In The Playroom: Aside from looking utterly beautiful, this activity is calming, creative and great for fine motor activity, letter and number recognition.
Upcycled plastic bottle monster counting game from P is for Preschooler: Two for the price of one here – a fun craft activity and then an exciting maths game where the monster 'throws up' the numbers – fantastic!
This week I'm linking up my post about How to craft with kids without destroying your house.  It's great for anyone who is afraid of messy crafting, glitter, paint and glue – take a look and tell me what tips I have missed!
Why not check out my co-hosts; Eileen (sewing activities), Kate (summer lunch ideas) and Anna (butterflies and bugs) too?
If you'd like to link up, here's a reminder of the rules (remember – please only link up one post per week)…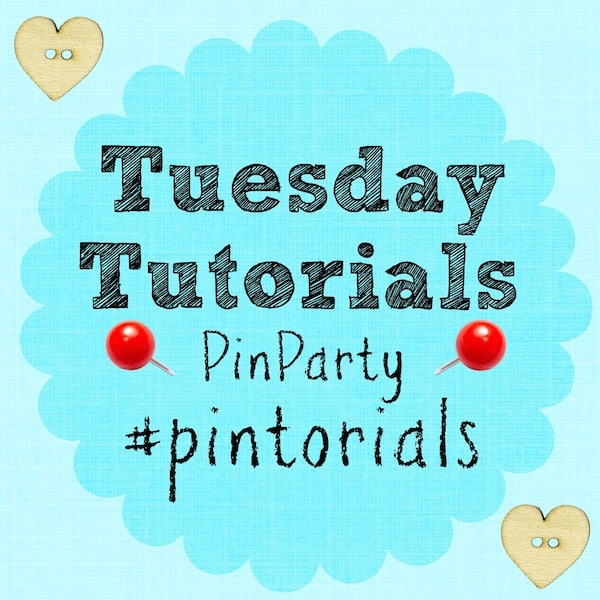 The #Pintorials Rules:
Add the URL of your Pin or blog post below using the Linky. We will then add it to our Pintorials Pinterest Board. It must be an instruction based post of some kind but this could be crafts, recipes or anything else. It can be old or new, but please only add each thing once and add only one post a week.
It is really helpful if you allow your posts' images to be copied (even better if you have a 'Pin it' button, as this makes our task easier!  By linking up your post, you agree to us using at least one picture if your post is featured.
Follow the Pintorials Pinterest Board. If you'd like to follow your hosts too that would be fabulous.  We are Eileen, Gude, Kate and Anna.
Visit at least 3 of the sites pinned below and pin them to one of your boards. If you'd like to say you're visiting from #Pintorials (or Tweet about the linky) that would be marvellous. Of course you can pin more than that if you want!
You don't have to use the badge, but it would be great if you can, or if you'd give us a text link. The more people know about Pintorials, the more can join in the party!
P.S. You can grab the blog badge here if you'd like to use it.
#Pintorials linky: