20 Reasons to Paint Rocks (yes, really!) part 1
I have to admit, I was a little sceptical of painting rocks as a craft, but Pickle really enjoyed it and actually so did I (it's very calming)!  I tried to get Chops involved too, but he was far more keen on sucking paint off the brush than using it to paint with…
*this post contains affiliate links*
When you purchase something after clicking on an affiliate link, the price you pay will not be affected, but I will receive a small commission from the seller.  Thank you for supporting Hodge Podge Craft in this way.
To paint rocks, you will need: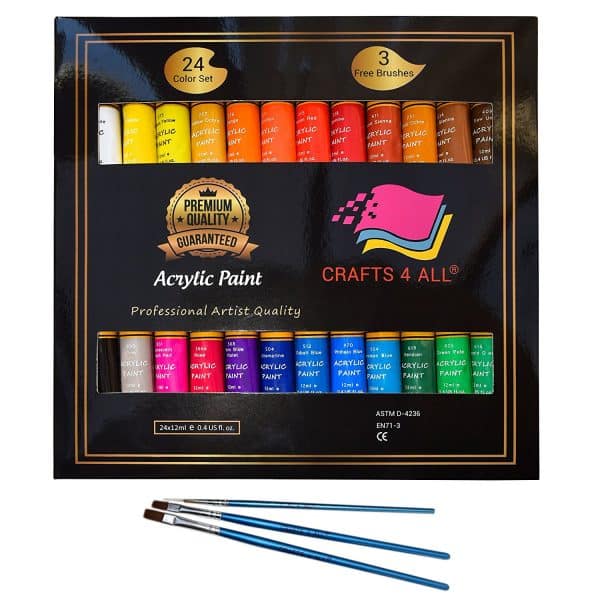 COST: under £1
AGE: 2+
TIME: 20 mins + drying time
If you need a bit more convincing, here are the first 10 of my top 20 reasons to give rock painting a try (I'll post another 10 next week)…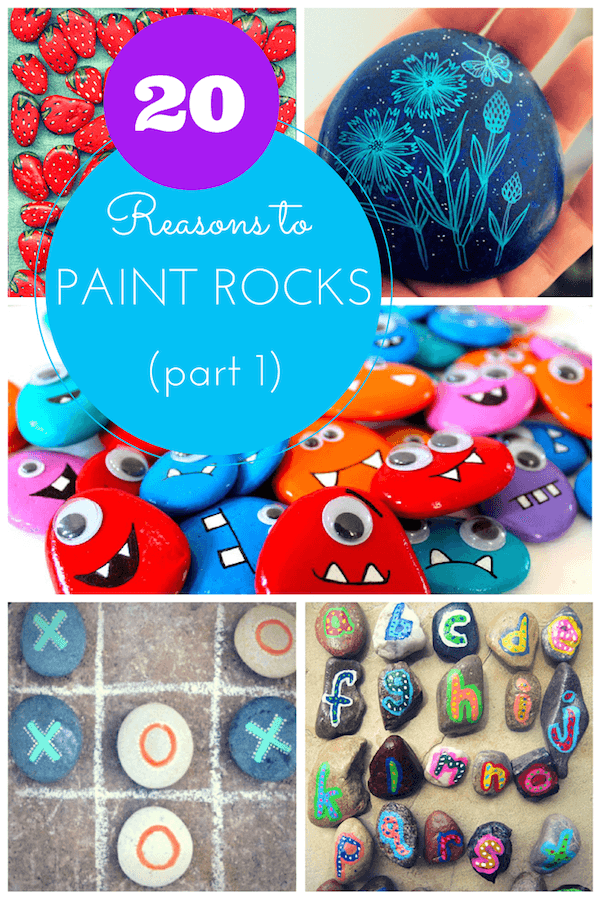 1.    Chalkboard painted rocks
Bernadette at B3 Home Designs saw these at Pottery Barn and thought "I can do that!", so she did.  And here's her how-to.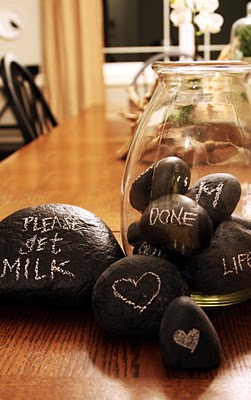 2.   A family of ladybird rocks
Dionne at Passengers on a Little Spaceship painted this sweet family of ladybirds for her garden.  Chops would love these!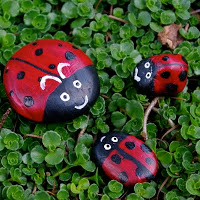 3.  Love rocks
Emily at Red Bird Crafts made these beautiful love rocks (such a great idea for Valentine's, or for kids to keep in their pocket on the first day of school – every time they feel the rock, they remember how much they are loved)
Here's my (rather less beautiful!) attempt…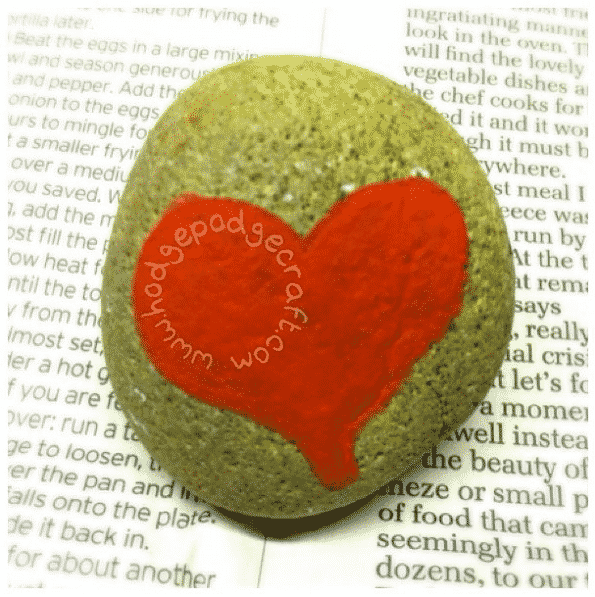 4.   One-of-a-kind Paperweight
I found this beautiful paperweight on Geninne's Art Blog – I especially love the colours she has used.  I would love to receive this as a gift.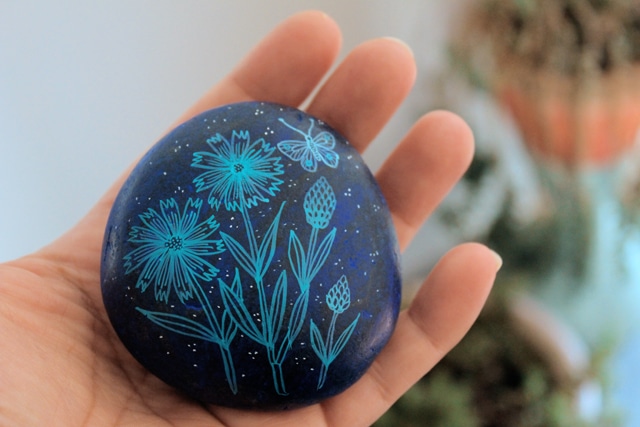 5.   A garden game of tic tac toe
Sam at thrive360living made this outdoor game of tic tac toe for her neighbour's kids.  What a genius idea!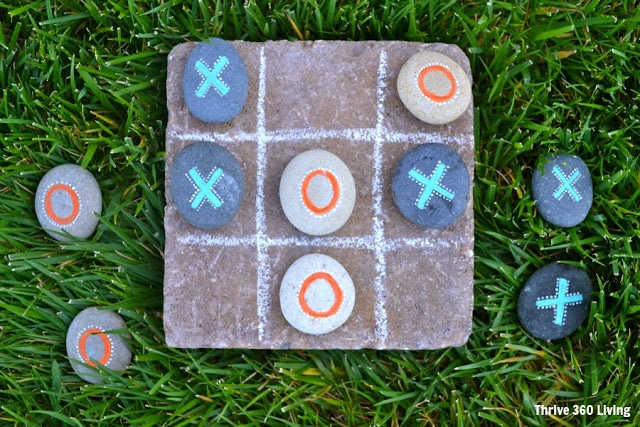 6.   Alphabet stones
Karyn at Teach Beside Me painted these fun alphabet rocks.  If you had time (and flat stones/pebbles), you could do upper case on one side and lower case on the other…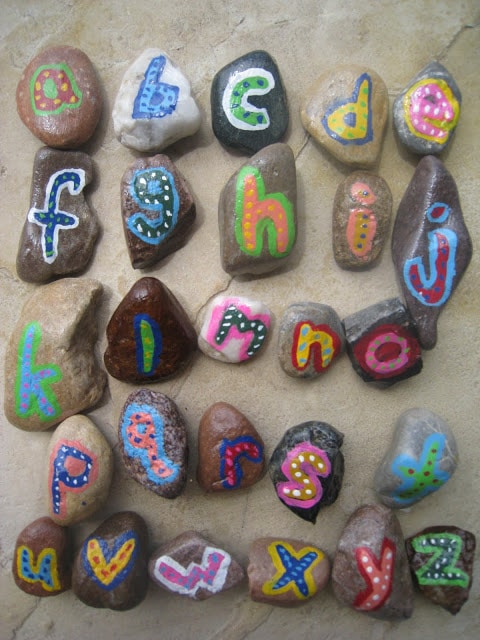 7.   Stone strawberries
Lee Wismer painted these lovely stone strawberries which look almost good enough to eat (they teach birds not to eat your real fruit!) and wrote this step-by-step how-to guide, so you can too!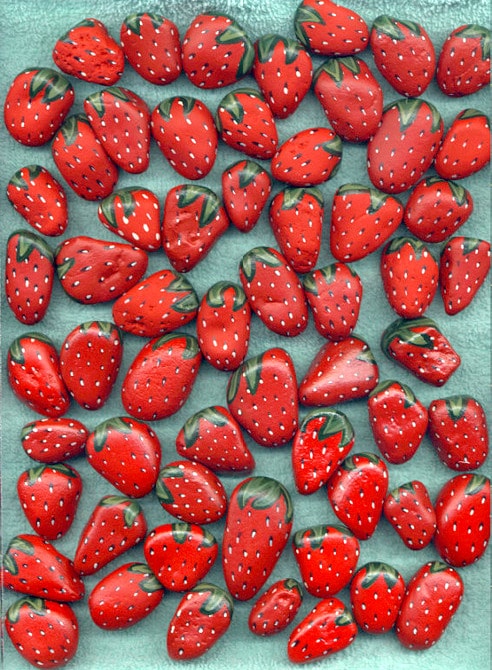 8.   Pebble magnet rock monsters
Zoe at Coast made these adorable magnet rock monsters and even posted an easy-to-follow tutorial.
I especially love the part about biscuits…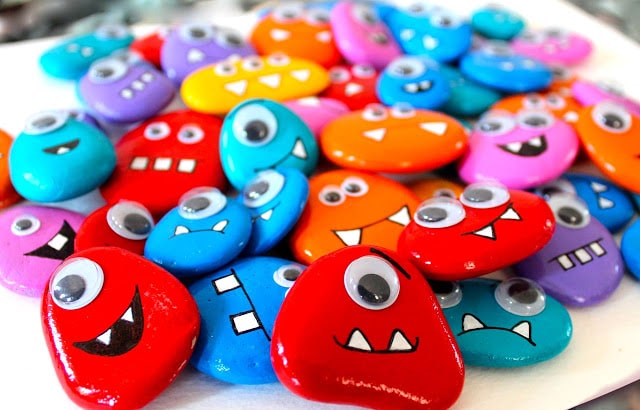 9.   An outdoor scavenger hunt for painted rocks
Ness at One Perfect Day set up a garden scavenger hunt for her little boy using their painted rocks.  What a fabulous idea!
For older children you could paint arrows or other clues onto the rocks and set up a woodland trail with some (chocolate?) treasure for them to find at the end.
10.  Painted rock (stone) bookends/doorstop if you're feeling ambitious!
Here's some inspiration for painted rock bookends – a cuddly owl family (Carriveau on Etsy)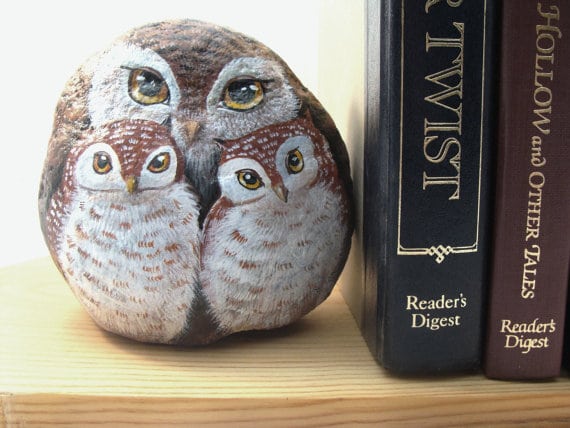 And inspiration for a painted rock doorstop – a curled-up tabby cat  (Hilary Nash on Folksy)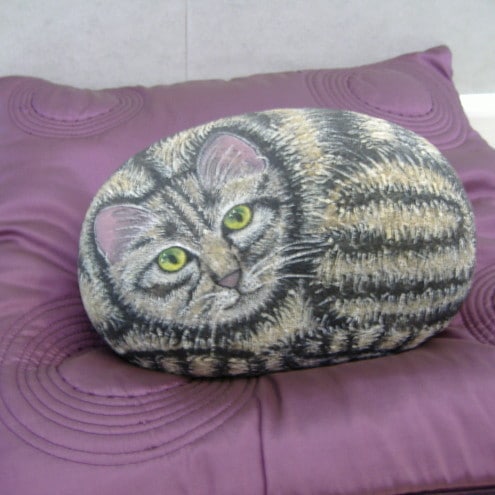 Do you want to paint rocks yet?  Well, do you..?
Check back next week for part 2 (or even better, leave me a comment and subscribe to Hodge Podge)!
Save
Save
Save
(Visited 9,688 times, 1 visits today)