20 Reasons to Paint Rocks (I kid you not!) part 2
More brilliant ideas to paint rocks: story stones, wedding favours & more! (SEE PART ONE HERE)
A fun, easy, low prep, (almost) free activity.
*this post contains affiliate links*
When you purchase something after clicking on an affiliate link, the price you pay will not be affected, but I will receive a small commission from the seller.  Thank you for supporting Hodge Podge Craft in this way.
To paint rocks, you will need:

– some smooth rocks/pebbles (scrubbed clean and dried)
– paintbrushes
– paints (ideally acrylic)
– spray varnish (as a final coat, if your finished rocks will live outside)
Optional extras:
– googly eyes
– scraps of fabric
– a rectangular mint tin (Altoids in US/M&S in the UK)
– patio paint
– a broken patio tile
– sharpies (fine permanent marker pens)
– magnetic paint
– puffy/3D fabric paint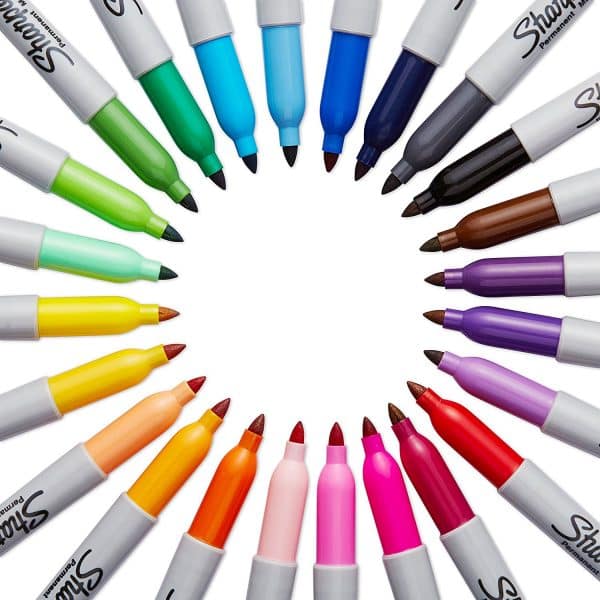 COST: under £1
AGE: 2+
TIME: 20 mins + drying time
Last week I caught the rock painting bug and shared 10 fantastic ideas to with you.  Here are another 10 great reasons to paint rocks!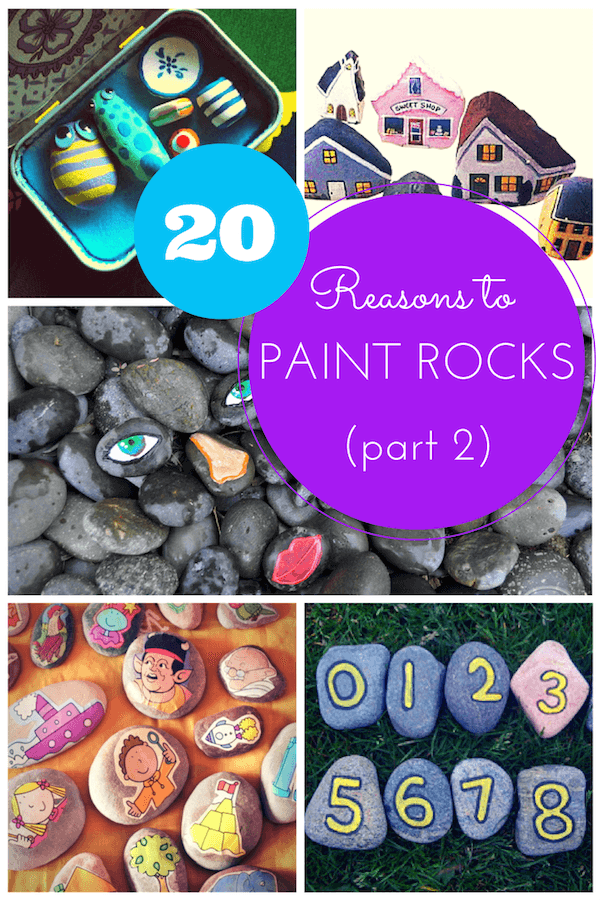 11. Pet rocks
Ruby Makes had this super-cute idea of painting tiny rock pets and tucking them in to a repurposed mint tin to sleep.  So Sweet!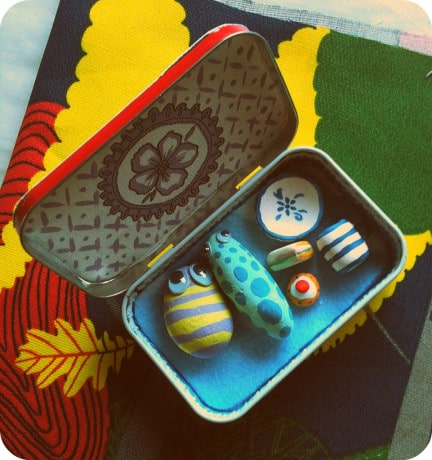 12. House/buildings/whole town
This how-to picture is all over Pinterest.  It's from a book called Painting on Rocks for Kids by Lin Wellford.  You could make a whole street of these, or even a miniature rock town!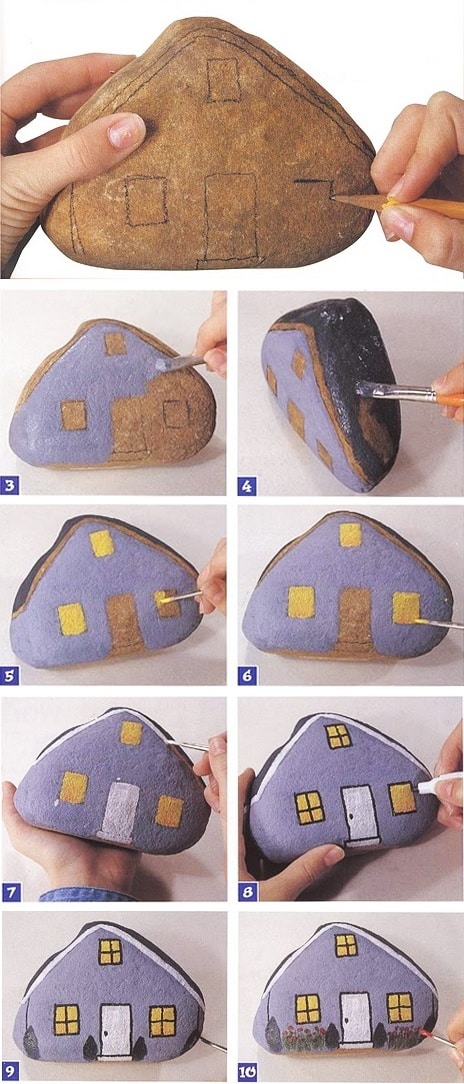 13. Colour recognition game for toddlers
Stephanie at Twodaloo shared this great Painted Garden Stone Color Matching Game at Train Up a Child (learn as we go):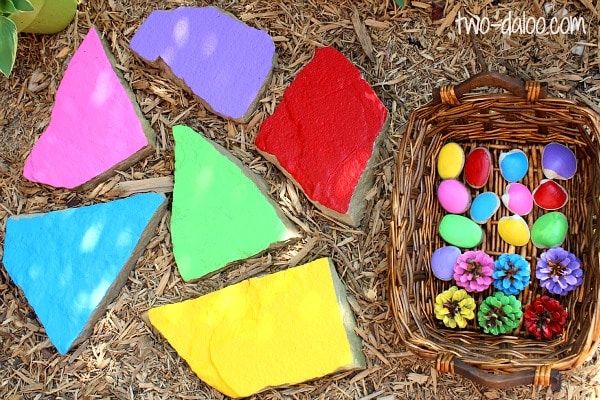 14. Storytelling stones
Rashmie at Mommy Labs made these story stones with her beautiful daughter Pari.  They cut and pasted pictures from kids magazines, but you could just as easily paint them yourself and let your imagination go wild..!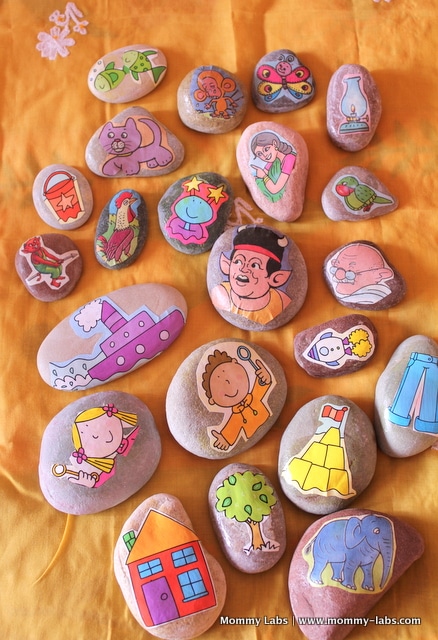 15. Toadstools (for a fairy ring)
Amanda Formaro at Fun Family Crafts painted these rocks to look like toadstools.  You could paint a group of these and hide them in your garden to make a secret fairy ring…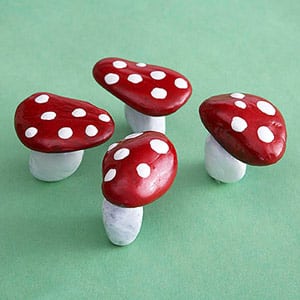 16. Features (for funny faces)
Pauline at Club Chica Circle painted these funny face stone features.  These really made me smile!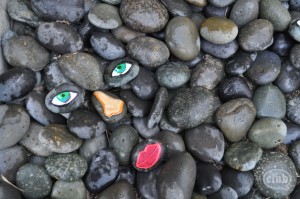 17. Plant (herb, fruit & veg) labels
The Pin Junkie uses painted stones as plant markers in her garden.  I must make some of these for my herb pots, as Mister Podge once used lavender instead of rosemary in a pie (incredibly it still tasted lovely)!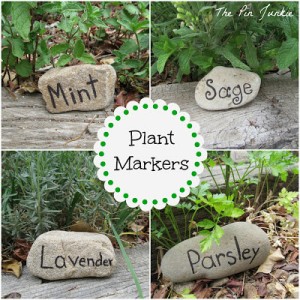 18. Wedding favours
Laura at Couture Colorado shared Jessica & TJ's simple, but oh-so pretty wedding favour/placename idea of handwriting names and table numbers on to rocks (photo by Gia Canali)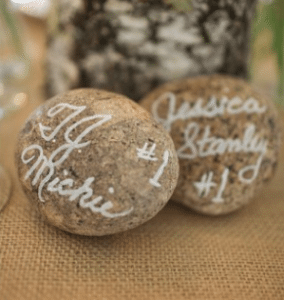 19. Number or sum stones
Juliet Robertson at I'm a teacher get me OUTSIDE here! painted these number stones for maths games.  Pebbles always remind me of abacuses (abacai?), which I also loved as a child.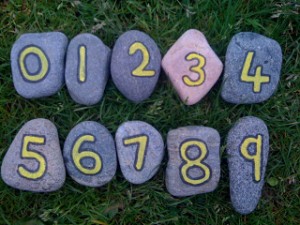 20. Magnetic rock paperweight
This holds your paperclips/pins/needles.  Clever idea by Troika, but I am sure you could make one yourself, using several coats of magnetic paint (available at hardware shops and Amazon – seriously, what can't you buy at Amazon?)!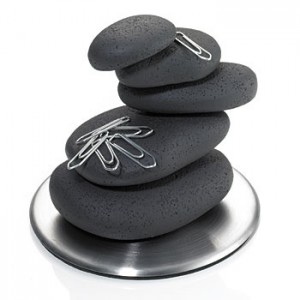 So there you have it: 20 reasons to paint rocks.  Now I've started I could probably find another 10, but you've probably had enough for now, haven't you…?
P.S. Have you taken a look at The Paperdashery's washi tape?  It's perfect for crafting projects for kids & adults alike!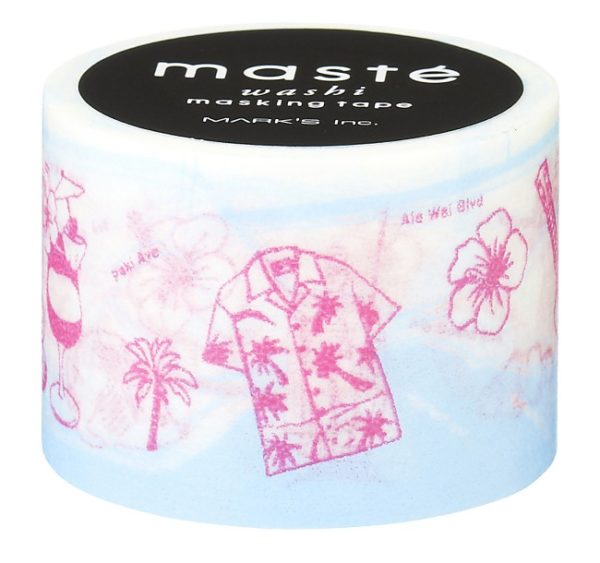 Save
Save
(Visited 5,598 times, 5 visits today)