Polka dot spring bunny garland
My preschoolers helped make this Spring bunny garland to decorate our living room.  It was quick and easy to make, working as a team.  Sticking the dots on was quite a meditative, calming activity for all of us!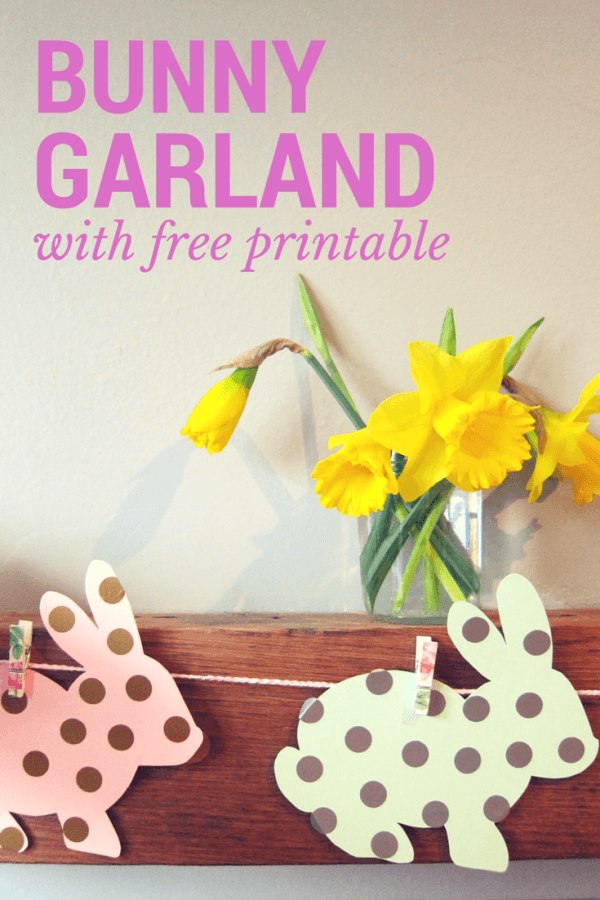 *this post contains affiliate links, which means that if you click on something here, then buy it, I will receive a small payment at NO extra cost to you!*
To make a polka dot spring bunny garland, you will need: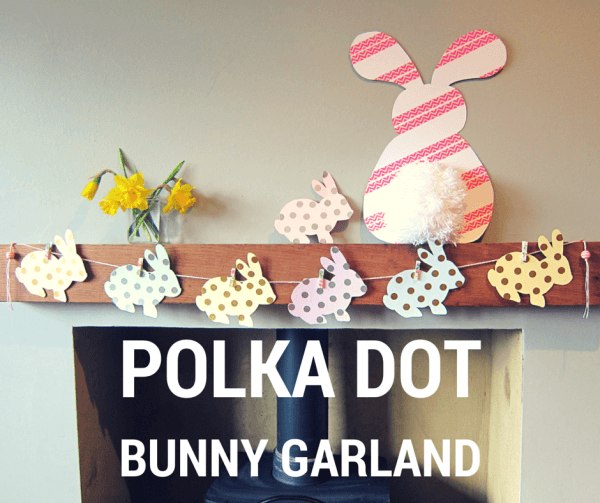 How to make a polka dot spring bunny garland:
Download the free bunny printable template from this post and resize it however you want to (ours are a little smaller than A5, or 1/2 letter size)
Print out enough for your garland. We found that 6 bunnies were enough for our mantle-piece, but we enjoyed decorating them, so it didn't matter that we had a few extra.
Cut out each bunny and decorate with polka dot stickers.  This was the part that Chops (aged almost 3) loved most.  He spent about 20 minutes in total carefully peeling each sticker from its backing and placing it exactly on the bunny.
Cut 3 long lengths of butchers twine and braid them together, tie off at each end and add a bead and a bit of a tassel if you want to.
Fix the braided butchers twine to your wall, mantle-piece, table-edge or headboard.
Use your mini pegs to clip the bunnies to the twine.
That's it. Easy!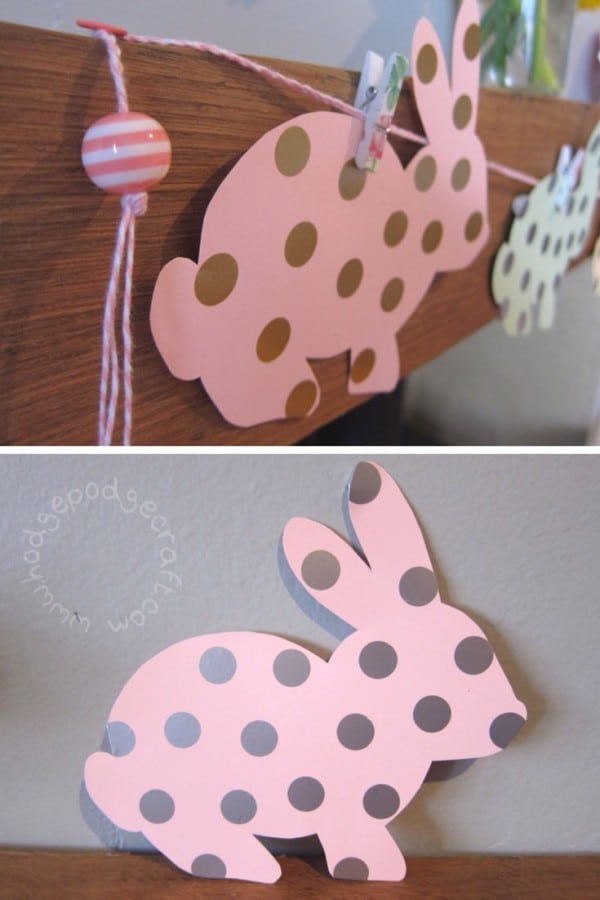 If you're looking for some more Spring and Easter decorating ideas, you could find out how to blow eggs, check out 10 gorgeous Spring decorating ideas, or make some beautiful dragon's eggs!