DIY gift for my husband: A map of our honeymoon big trip around the world
A special gift tutorial: embroider your honeymoon route, or a big family trip onto a vintage map.
Perfect DIY Valentine or birthday gift for a husband or daddy!
I made this DIY big trip map gift for MisterPodge for Valentine's this year.  After we got married (almost 5 years ago now) we took an 8 month honeymoon and travelled around the world before starting our family.  It was a fantastic trip and I wanted to record the route to show Pickle and Chops and also remind my husband and I of the adventure we shared!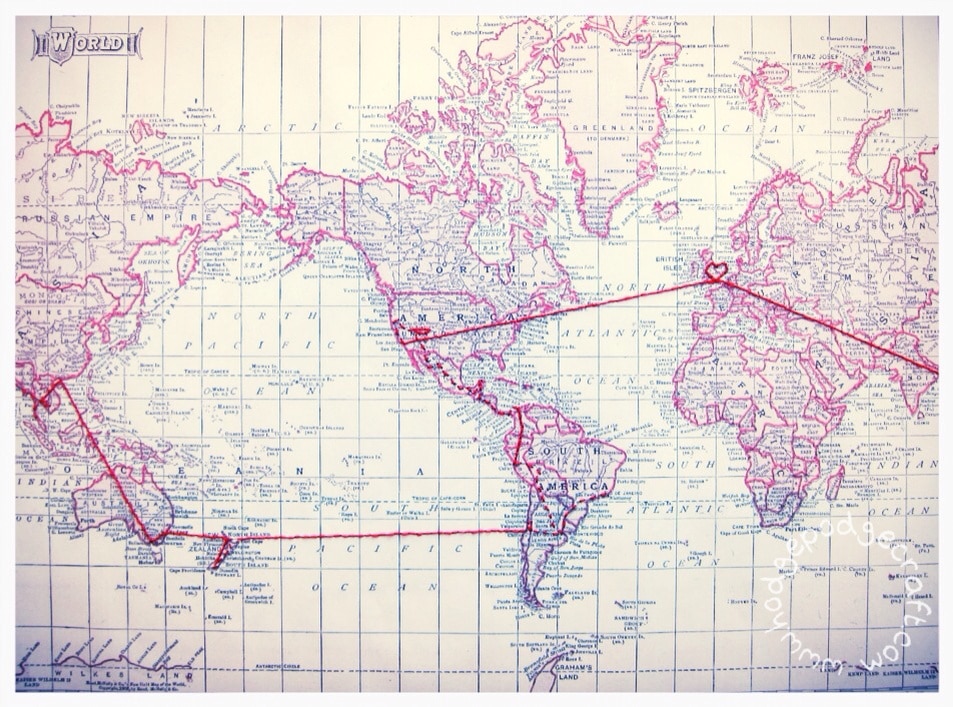 To make a personalised big trip map DIY gift, you will need:
– an A3 map to mark your route (I used a free printable vintage world map from Knick of Time)
– a pencil
– a needle
– some playdoh or blutac
– embroidery thread
– a frame for your finished map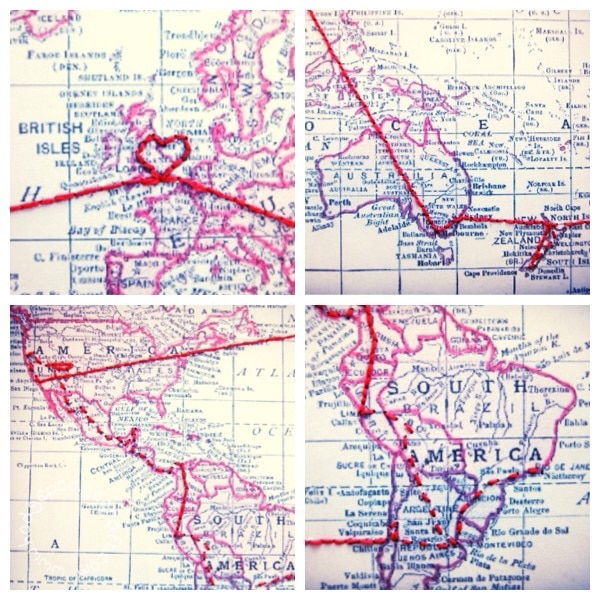 COST: pennies
AGE: older kids/adults
TIME: over an hour
How-to make a personalised big trip map DIY gift:
Choose and print your map
Mark your big trip route on the map in pencil
Use a needle to perforate your route, leaving approx 5mm between each hole (place some playdoh or blutac beneath your map, so as not to pierce your work surface (or leg!)
Sew your route, using embroidery thread and the holes that you've just made.  I used running stitch for our overland travel (trains/coaches/cars) and back stitch for our flights.  I also added a heart shape for home (where we began and ended our trip).
Erase any visible pencil marks, frame your personalised big trip map and present your DIY gift to your loved one(s)!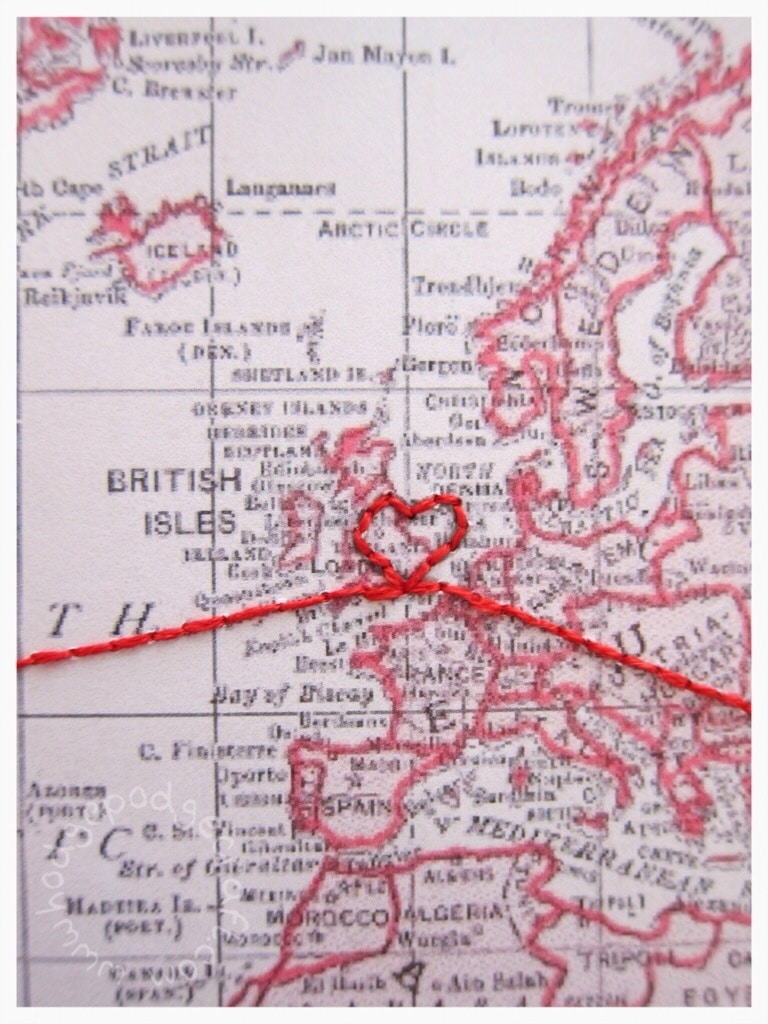 Have you been anywhere exciting?  Are you planning a big trip this year..?
I'd love to see India, Madagascar and Egypt…
(Visited 781 times, 1 visits today)