Paper craft activities for kids (Tuesday Tutorials)
3 fantastic paper and card crafts to keep kids busy.
Plus enter this week's #Pintorials linky…
It's Tuesday Tutorials time – link up and we'll Pin and share your #Pintorials posts!
This week I've decided to feature 3 creative paper craft activities that will keep kids occupied and happy (don't forget to pop by and see what Kate, Anna & Anthea are featuring this week too).
1. Washi tape map
Brigette at Life Lesson Plans made this beautiful neighbourhood map with her kids.  I love how colourful this is and that the finished picture is a prompt to play rather than just a piece of artwork.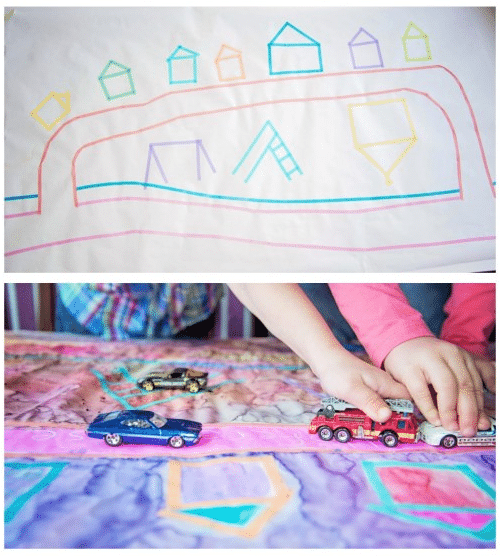 2. Shadow play theatre
Time to Craft shared this gorgeous shadow puppet theatre, which they used to act out a Welsh folk story (though of course you could create any figures and enact any story you choose, I think these traditional figures are so romantic).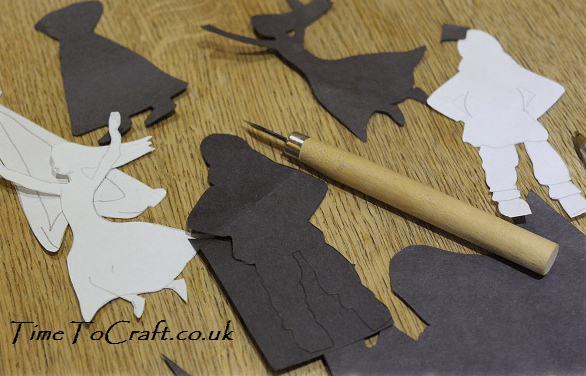 3. Cardboard rocking horse
The Princess and the Rock shared this fantastic cardboard rocking horse (which could easily be adapted to a Pegasus or unicorn)!  I love that this recycles cardboard and can be decorated/embellished as much as you like.  Click on the photo to go to the original post and download the free printable template.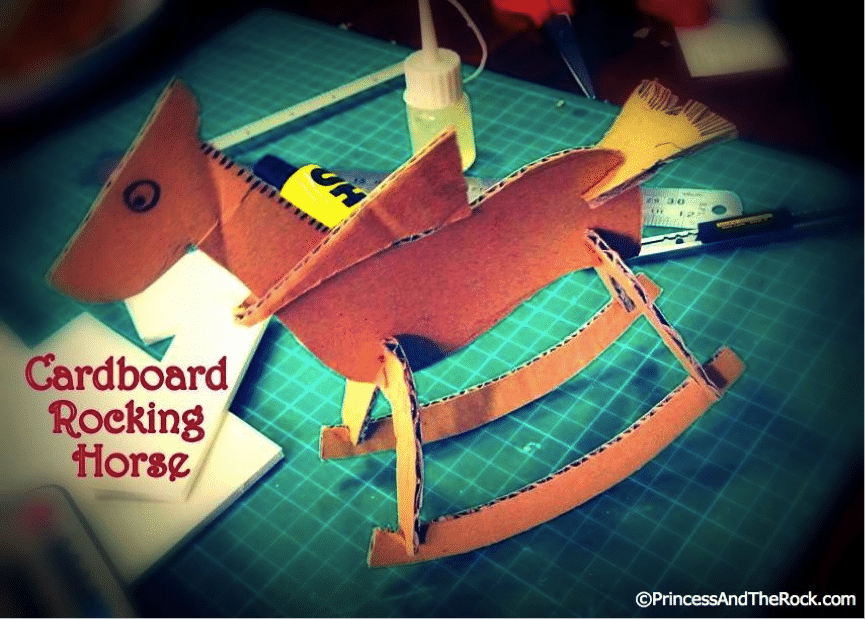 Want to join the party this week?  Here's a reminder of the rules…
The #Pintorials Rules:
Add the URL of your Pin or blog post below. We will then add it to our Pintorials Pinterest Board. It must be an instruction based post of some kind but this could be crafts, recipes or anything else. It can be old or new, but please only add each thing once and add only one post a week.
Follow the Pintorials Pinterest Board. If you'd like to follow your hosts too that would be fabulous.  We are Gude, Kate, Anna and Anthea
Visit at least 3 of the sites pinned below and pin them to one of your boards. If you'd like to say you're visiting from #Pintorials that would be marvellous. Of course you can pin more than that if you want!
You don't have to use the badge, but it would be great if you can, or if you'd give us a text link. The more people know about Pintorials, the more can join in the party!
P.S. You can grab the blog badge here if you'd like to use it.
Tuesday Tutorials linky:
(Visited 155 times, 1 visits today)