DIY mini glitter calm down jar tutorial
This DIY mini calm down jar is so simple to make with kids and is the perfect antidote to the excitement of Christmas!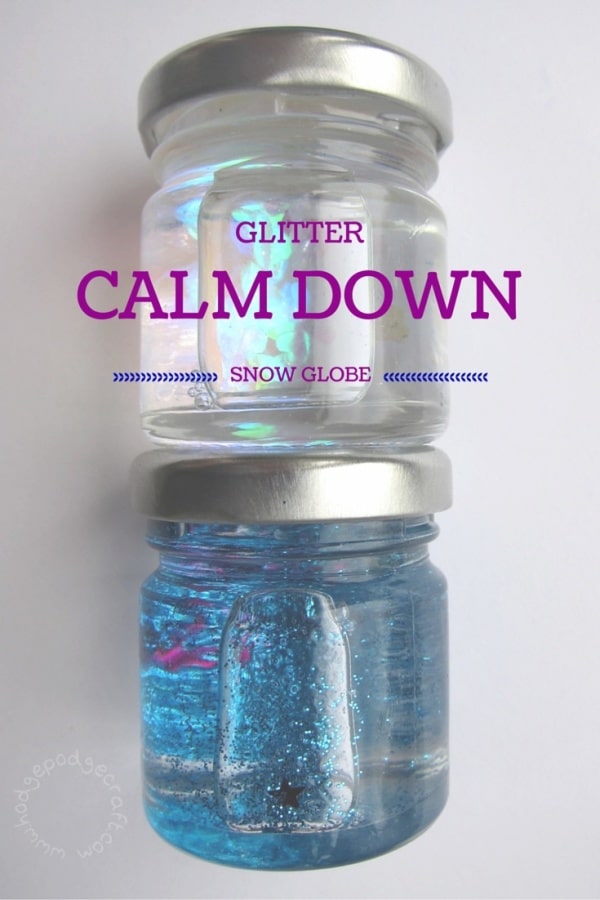 *this post contains affiliate links*
When you purchase something after clicking on an affiliate link, the price you pay will not be affected, but I will receive a small commission from the seller.  Thank you for supporting Hodge Podge Craft in this way.
To make a DIY mini glitter calm down jar, you will need: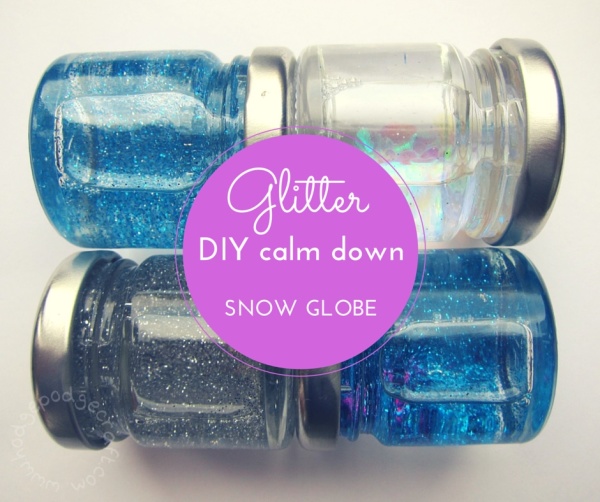 How to make a DIY mini glitter calm down jar:
Wash your mini jam jar thoroughly with hot soapy water and scrape off any labels, then allow it to dry completely.
Put a very small amount of glitter dust (just to cover your little finger nail) into your dry jam jar.  We used the end of a teaspoon to do this.  Of course you can use more if you want to, but we found that more than this obscured the larger stars and made the jar too cloudy.  A little goes a long way!
Add some small sequins or sparkly stars
Squeeze baby oil into the jar, filling it right up to the top (this way you only get a very small air bubble in the jar).  Baby oil works better than water because the glitter floats in it, taking longer to settle.
Add glue all around the outer edge of your jam jar lid and quickly, but carefully screw it tightly onto the jar (probably safer to get an adult to do this bit)!
Leave the glue to cool and set completely.
Enjoy tilting, turning and swirling your DIY mini glitter calm down jar!
Save
(Visited 8,623 times, 7 visits today)