How to make a baby keepsake shadowbox
This baby keepsake shadowbox would make a great gift for a parent or grandparent, but also for an older sibling with a new baby brother or sister.  Spending time with the older child, sorting through the items you saved from when they were tiny and making a special keepsake box just for them (and talking about what to save in order to make a box sometime in the future for their younger sibling) might help them to adjust to the new arrival and minimise any potential sibling rivalry…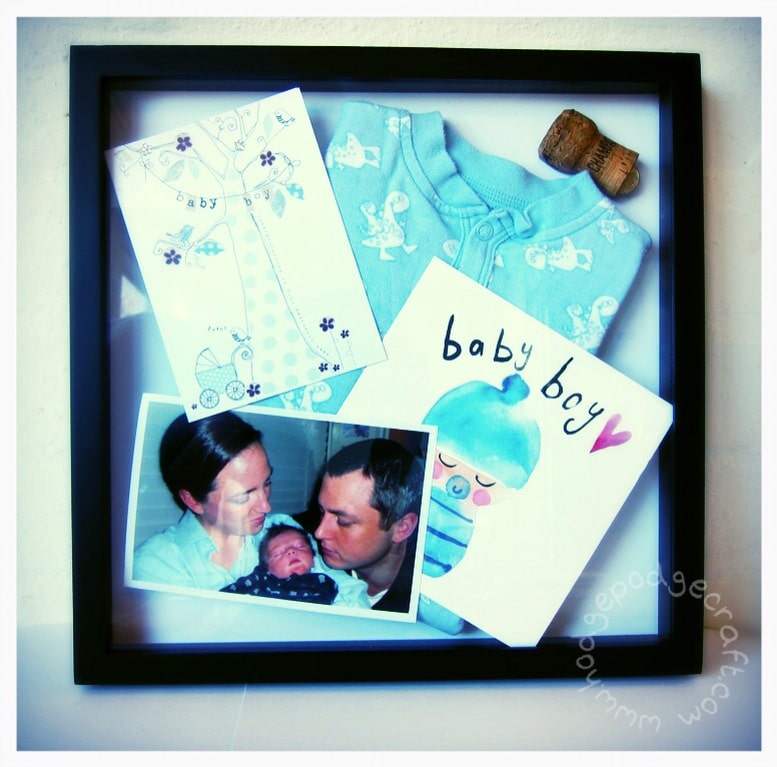 To make a baby keepsake shadow box, you will need:
– a large shadow box
– a newborn babygro (don't tell me you haven't saved at least one!)
– a cute baby photo or ultrasound picture
– a new baby card (you've saved those too, right?!)
– one or two other personal keepsake items
COST: a tenner or more
AGE: 
older kids/adults
TIME: 
20-30 minutes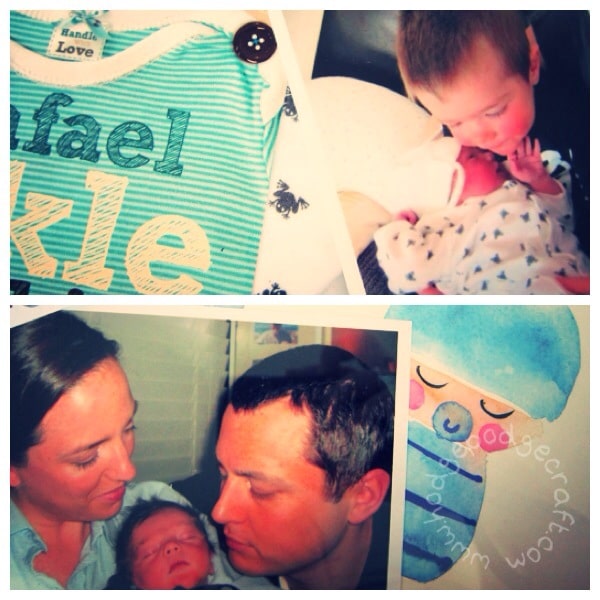 How-to make a baby keepsake shadow box:
Gather all your bits together.  Iron the babygro and fold it neatly (unless your shadow box is HUGE, or your newborn was tiny!)
Open your shadow box and place the photo(s)/scan picture and card(s) in first, face down on the glass, so that they will be completely visible.
Add the folded babygro and any other items that you wish to include (I put a champagne cork with a coin in that we had saved from celebrating Pickle's birth and a commemorative coin from the Queen's diamond jubilee, which was the year that Chops was born)
Add your shadow box backing card or paper (I kept this very plain, so as not to distract from the items in the box)
Close your shadow box and admire your work!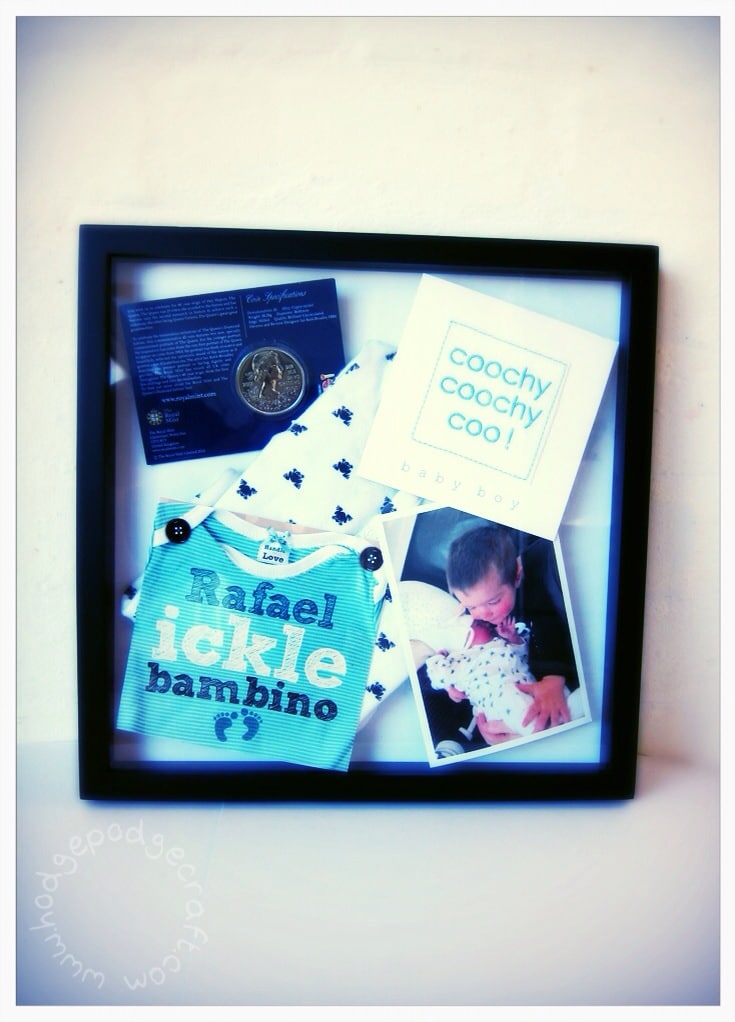 I thought this project would take me ages, but I managed to complete both boxes in less than an hour (seriously, the thing that took me longest was getting the ironing board out and setting it up – I don't do ironing).  I would really recommend it – a super simple, fast craft with great results!
(Visited 455 times, 1 visits today)