How to create Leaf Art (after an adventure)
A fun, free craft for all ages, combining a nature adventure, collaborative art and imagination.
This week we have been inspired to create some leaf art from the #GetYourCraftOn challenge at me and my shadow and the AMAZING @cintascotch via Instagram.  It was such fun and both low effort and low-cost (perfect for the Summer holidays then)!
To create leaf art, you will need:
access to outside with some plants (a local park, meadow, wood, your back garden or even a window box!)
plain paper (scrap, or recycled packing paper or card would be fine)
pens
double-sided sticky tape (optional: if you want to keep your leaf art)
IMAGINATION!
How to create leaf art:
Get outside and explore!  Have fun and collect leaves – as many different shapes, sizes and colours as you can find (this was my boys' favourite part and they also picked up some flowers, feathers, sticks and pebbles for good measure).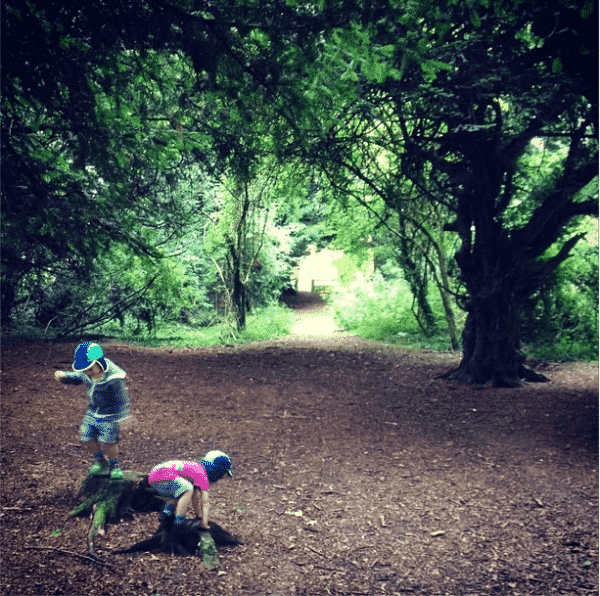 Once you have gathered enough leaves (or your little legs are worn out), head back home for a drink and a gingerbread man (or is that just us?), then lay out all your leaves and have a good look at them (we laid ours out on a large sheet of white paper so that we could all position the leaves at the same time – like a kind of communal canvas).
Let your imagination loose and see what shapes leap out at you.  Some leaves instantly suggested certain creatures to me, but others (like the bunny) were revealed after we played with the leaves in different combinations.
Add a few pen or pencil marks (if needed) to make your interpretation more obvious.
For us, this was a fast, process art activity and we didn't keep the pictures, but if you think you will want to, press the leaves (or iron them!) first and then use double-sided tape to stick them to the paper.  Or you could just take a photo…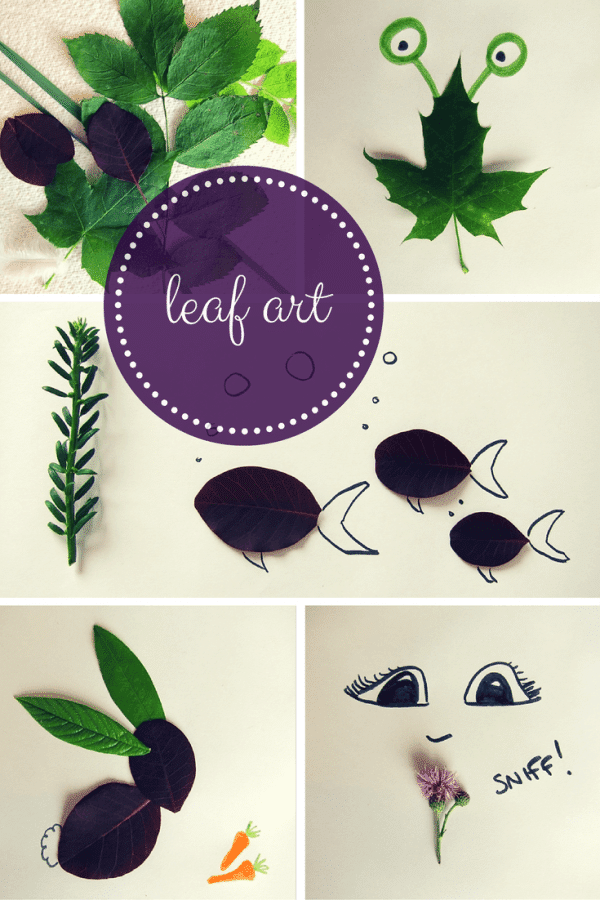 Here is Chops' leaf art (age 2) – he really enjoyed drawing on the same big paper as Mummy and told me "This is Dip-Dap in a woods!"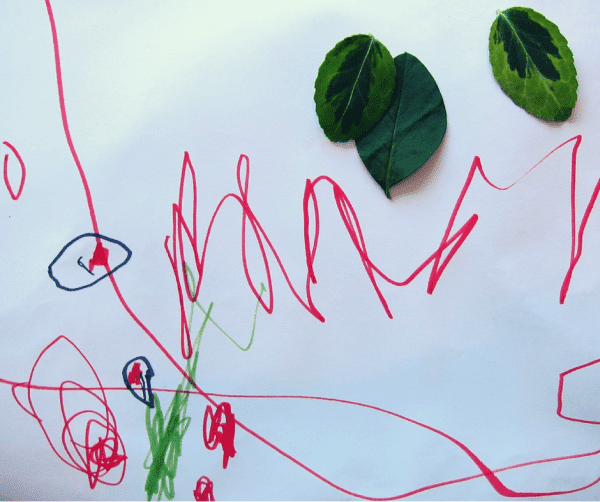 FINAL THOUGHT:  Less than perfect leaves can also inspire you…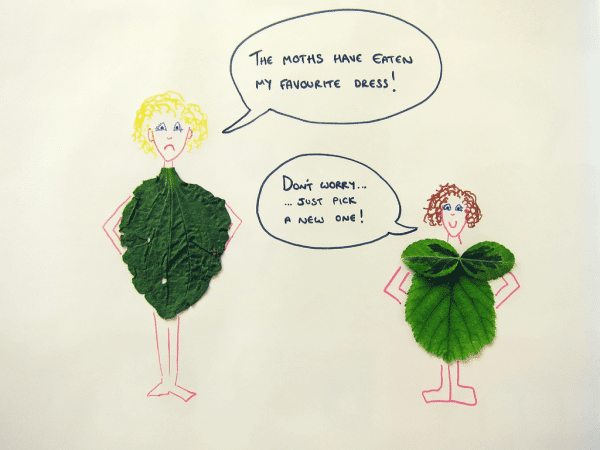 Don't forget to check out the other leaf crafts at the me and my shadow linky too (and link up your own)!
(Visited 1,752 times, 1 visits today)