How to make a dinosaur garden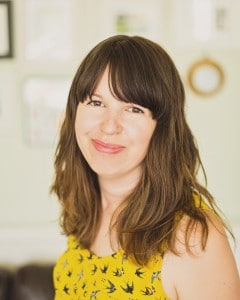 I'm so pleased that lovely Kate from Crafts on Sea is going to show us how to make a Dinosaur Garden today!
Kate Williams blogs at Crafts on Sea and is a stay at home mum to two small superheros. They like dressing up as Batman and Robin, crafts where they can get messy and running around with sticks. Kate likes sewing, peeling the children off the top of her head and drinking wine. Crafts on Sea is a place for realistic crafts and activities that you and your kids can really achieve and parenting advice from a mum who's been there too.
(She also has a wicked sense of humour and is a brilliant friend!)
Over to Kate…
A few weeks ago on my blog I shared 15 fantastic ideas for building a fairy garden. They were gorgeous and I would have happily built them all. But my son? I figured he might not be quite so keen as me. I thought it might be fun to make a dinosaur garden instead and happily he was more than up for the challenge. This simple activity kept him and his one year old sister busy for the afternoon and they've had lots of fun playing with it since then too!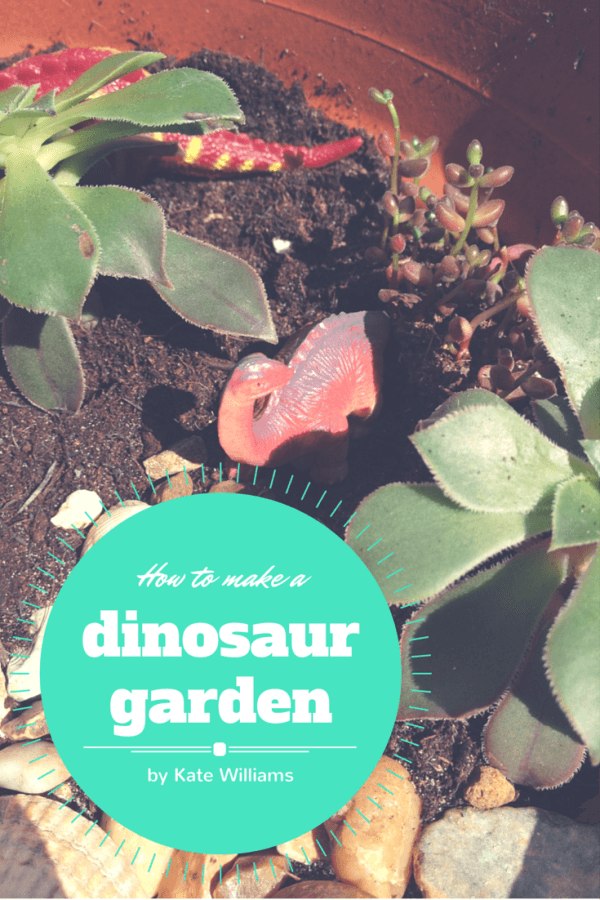 To make a dinosaur garden, you will need:
One large plant pot filled with soil
Pebbles
Sand
Seashells
Clean Yoghurt pot
Small plants (I used some small succulents)
Dinosaurs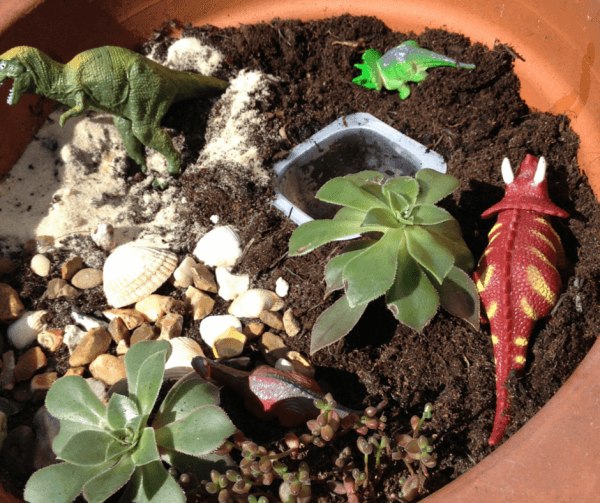 How to make your Dinosaur Garden
I should start by saying that all the materials I've listed above are of course up to you and what you have knocking around at home. I do though really recommend adding some small plants to give your dinosaur garden a bit more of a forest or swampy feel and obviously you really will need some dinosaurs for this! If somehow you have managed not to have a house filled with tiny dinos by now then I find that places like the Poundshop normally sell little packs of them.
Let your kids help you design and set up your dinosaur garden. Our trowel had gone walkabouts but a spoon is the perfect size for small hands to dig in plants. We added an empty yoghurt pot as a little lake for the dinosaurs to drink from however I should add that this quickly turned into a little swamp for them! Both my kids seemed to enjoy this as well although the dinosaurs did need a little bath afterwards to clean them up.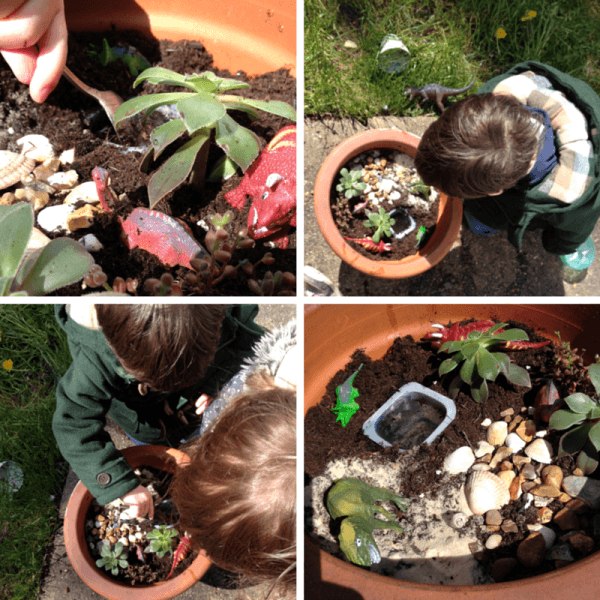 To create different play areas in our dinosaur garden we used sand and shells to make a beach or desert area and stones to create a more rocky one. This took about 20 minutes to set up from start to finish but is still in my garden now three weeks later for the kids to play with. Even better, it doesn't take up too much room and as its in a pot both kids will sit down to play with it which I find often reduces the amount of mess made!
(Visited 360 times, 1 visits today)