St David's day crafts: Love-spoons & Daffodils
A couple of fun St David's day crafts inspired by Welsh love-spoons and daffodils (free printable included)
The 1st March is St David's day and although we're not at all Welsh*, I do love daffodils and welsh cakes!  I thought it would be fun to do some crafts inspired by St David's day with the kids.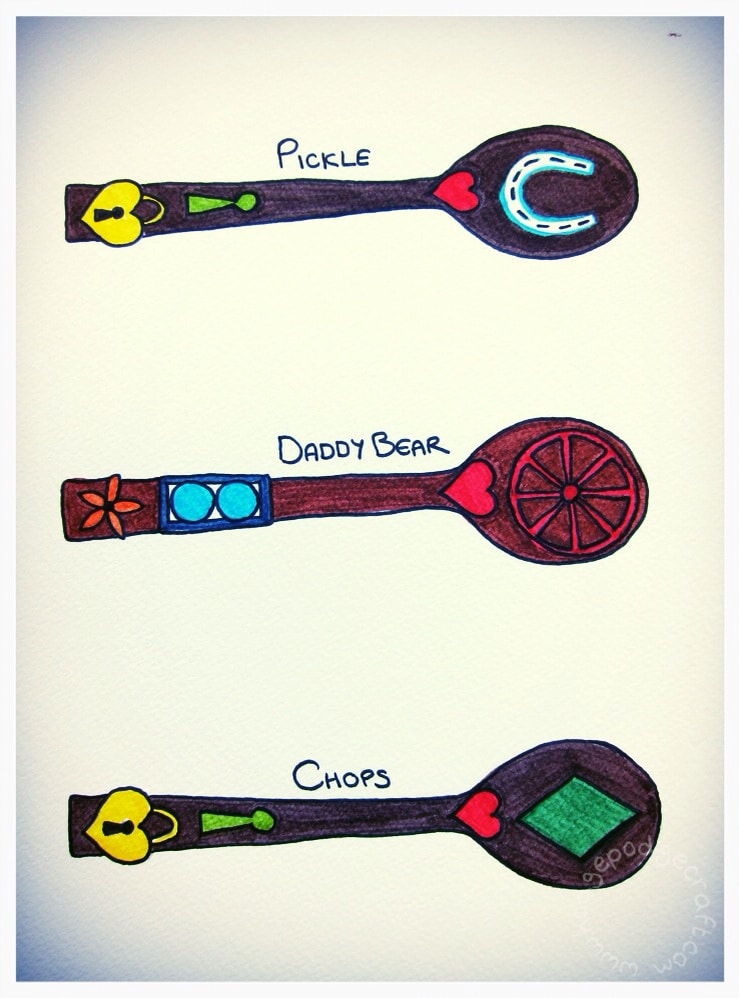 1 Welsh love-spoon inspired craft with free printable
I adore the traditional Welsh craft of carving wooden love-spoons – a romantic gift from a young man to his sweetheart.  I've adapted this idea into a design-your-own Welsh love-spoon free printable  (click on the picture above to download) which young children can decorate.  The symbols traditionally have different meanings (I've included an explanation of each on the printable – for example a diamond for prosperity and a lock for security).  Children could choose which symbols are relevant to the person that they want to give the spoon to and either stick them onto the template, or draw them freehand, then decorate and colour them.
2 Daffodil watercolour painting

My mum bought us some gorgeous daffodils and Pickle wanted to paint them during Chops' nap time, so we set up the newspaper and got our liquid watercolours out (easy to clean up and great for colour-mixing).  He spent a long time looking at the daffodils before he started to put any paint on the paper and was quite thoughtful placing his brush strokes (usually we paint from imagination, so painting from observation was new to him and needed lots of concentration).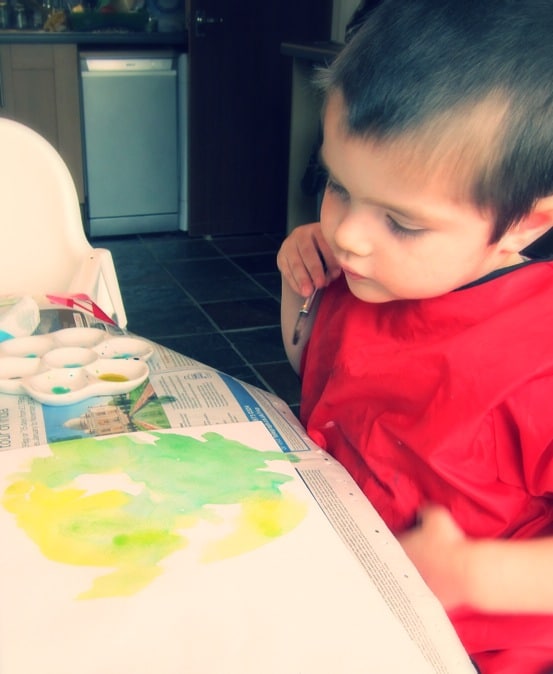 Pickle also painted the blue vase on the other side of the paper (I'm not sure why – perhaps because he saw that the paint colours ran into each other and he didn't want the blue to do that?).  He was very proud of his finished pictures (as am I)!
Do you celebrate St David's day by crafting?  Please do link up in comments if you have more St David's day crafts to share.
*the only Welsh word I know is 'poptiping', which apparently means microwave!