World map mural ideas for kids
I'm really excited to be sharing some awesome world map mural ideas for kids with you using this gorgeous vintage map mural from 1wall!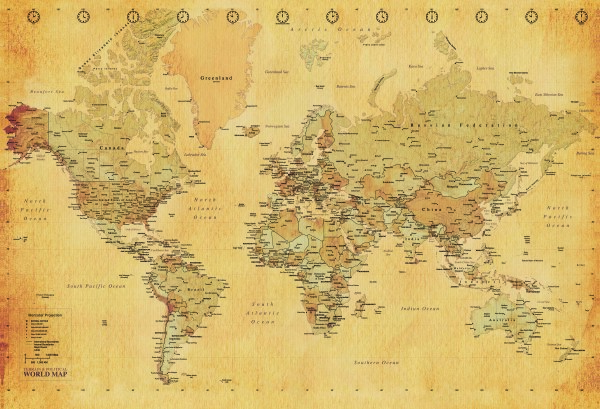 Surprisingly, given its quality, the map mural is only £49.99, comes with easy to follow instructions and is large enough to cover an entire wall of our boys' bedroom.  It looks great by itself and is a real talking point, allowing Pickle & Chops to see easily where different countries are in relation to our own.
However, I wanted to make the map more personal and relevant for them, so I explored a few world map mural ideas and decided to add photos of some of our friends around the world and holiday locations that we have been to and plan to go to in the near future.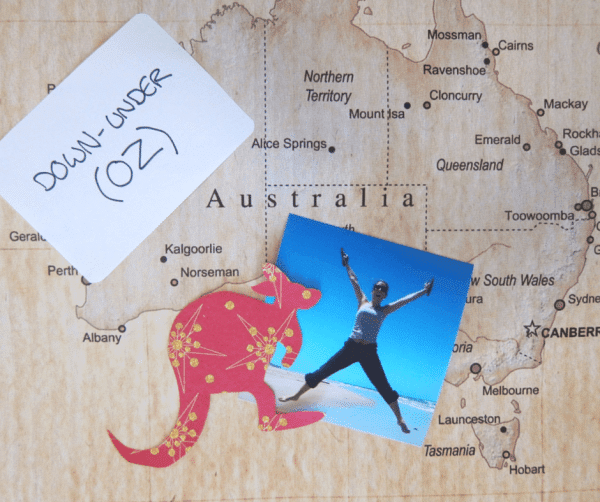 To create a personalised world map mural for kids, you will need:
A vintage map mural from 1wall (or choose a more modern design from their 'maps' category)
Wallpaper paste (you can buy this from the 1wall website too)
Photos of family and friends around the world
Photos or pictures from travel brochures of places you have been or are looking forward to visiting on holiday
Washi, magic or double-sided sticky tape (depending on how permanent you want the features to be)
Post-it notes or small note cards (you could laminate these if you wanted them to last for longer)
Some simple cut out shapes in wrapping or scrapbook paper (for example we used a 'big apple' for New York – see below)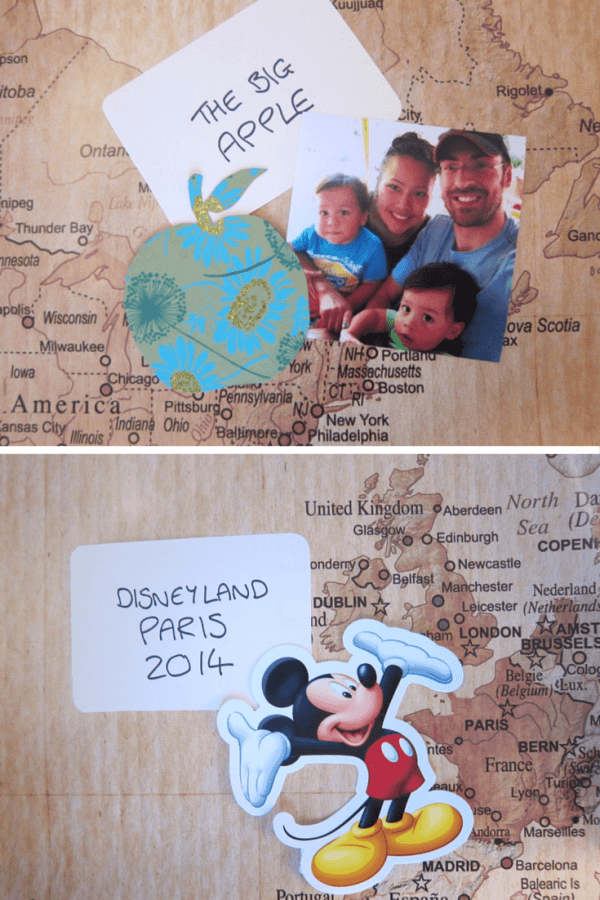 How to personalise a world map mural for kids:
Hang the map mural paper on the wall using paste, following the instructions on the box and allow to dry completely.
Consider which countries/cities you want to feature and decide which photos, pictures and cut-outs to use.  You can use magic tape or blue/white tac to trial the position of these before fixing with washi or double-sided tape.
Add small handwritten notes to explain the who, where and when of each photo.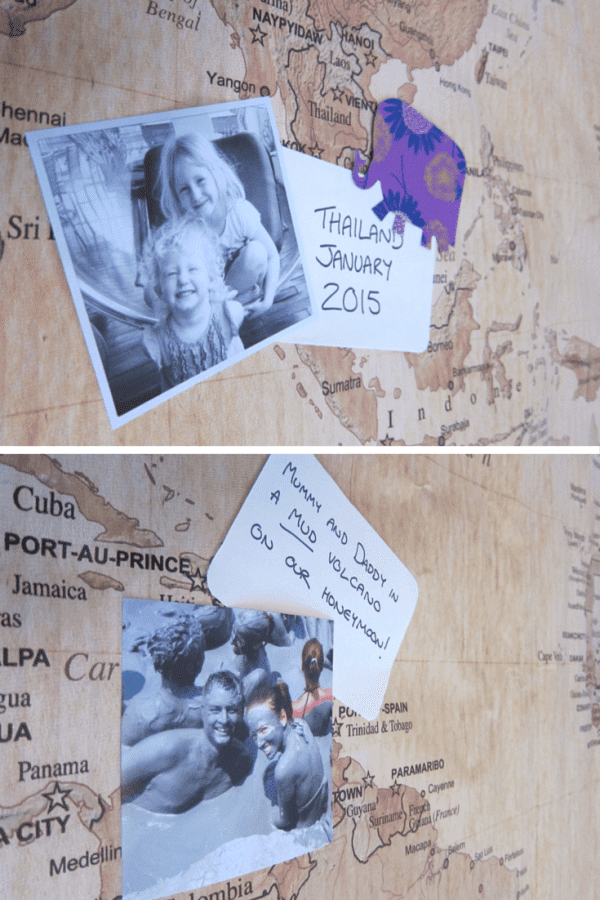 Some other fun world map mural ideas for kids:
Add stickers in different colours (one colour for each family member) to show where you have been in the world.  You could use yet another colour for places you have visited together.
Research animals that are native to each continent, then print out pictures of these and help your children to match up which creature goes where.
Let the kids add various transport stickers (hot air balloon, car, passenger plane, ferry etc) and talk about why you could travel from the UK to France on a boat or a train, but would probably take a flight to the Caribbean.
Print out small paper national flags and help each other find the relevant countries to pin them to.
Plot a family journey that you have taken (or would like to take!) using string and pins or small sticker dots.  I did this on a much smaller scale for my husband, using our round the world honeymoon route!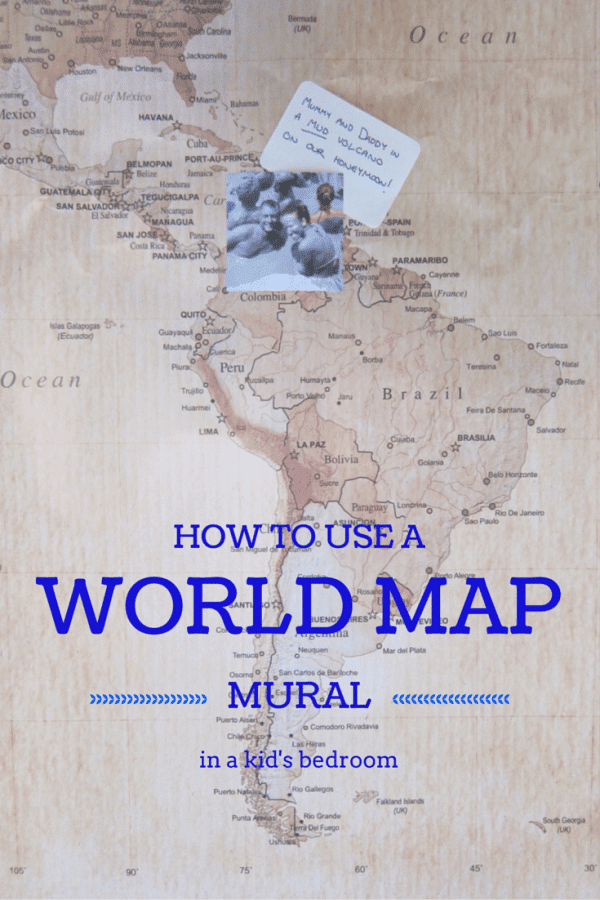 Would your kids love a personalised world map mural too?  Perhaps you would like to redecorate their bedroom as a Christmas or New Year surprise, but your time and budget is limited?
1wall offer over 100 fantastic mural designs (we also love the Marvel comic characters & cupcakes) from just £29.99 and when you visit the 1wall website before January 31st, don't forget to use the special promotional code 'nuffnang15' for a 15% discount!
*THIS IS A SPONSORED POST*
All opinions (as always!) are my own.